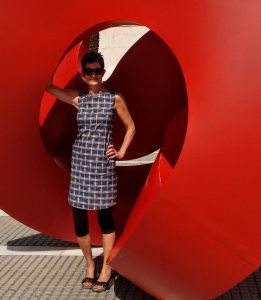 Huge thanks to all those lovely people who have responded so enthusiastically to my designs for fabrics.
My exhibitionist side has enjoyed swanning about in exclusive patterns but since spring is coming it's time to share them…with the world!
I've spent many, many happy hours developing my designs for fabrics and have tested them all to make sure that the patterns repeat seamlessly, that the colours are reproduced beautifully and that the material itself is comfy in terms of weight, drape and care.
All my fabrics are digitally printed to order in the UK.
So! Here's how it works:
Select your favourite design for summer clothes or upholstery (scroll down for details)
Work out how many metres you need
I'll calculate the postage cost, add that to the fabric cost and email you my PayPal details
You pay securely online
Your fabric is printed to order
Your fabric will reach you 2 to 3 weeks later depending on your location
Immediately below are the designs that I've selected for light cotton fabric; ideal for making summer weight clothes, pillow cases, appliqué and quilting.
And below are the designs that I've selected for (dry clean only) cotton drill fabric; ideal for making cushions, curtains and for other upholstery projects.
…since I'm not a professional seamstress I've decided against making and selling finished garments but if you're in the Vejer area I can put you in touch with a highly skilled dressmaking friend of mine if you need help with the sewing part – that way you'll be one step closer to getting the made to measure garment of your dreams!
Please feel free to contact me with any questions!