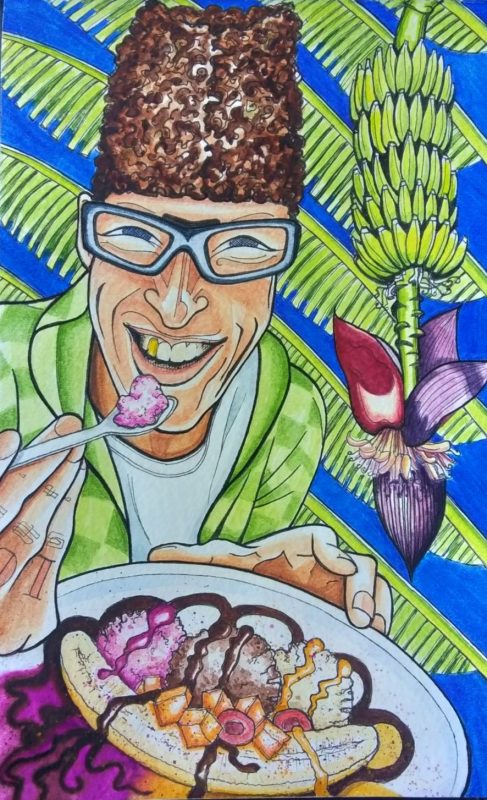 The inspiration for this watercolour portrait / food illustration actually originated in Kalimpong, West Bengal but since I completed the painting in Sikkim here it sits.
Of course our travel plans for Sikkim originated in Kalimpong too. While we were waiting for the unusually long winter to turn to spring we'd both finished reading PG Tenzing's very entertaining account of his Royal Enfield motorcycle trip around India 'Don't Ask Any Old Bloke For Directions'. Rob wanted to go and see Gurudongmar Lake, the highest in the world – a sight which had moved Mr Tenzing to tears.
A bit of research into the permits required by foreigners wishing to explore Sikkim revealed that that would not be possible; the farthest north we were allowed, even with a restricted area permit, would be Zero Point – some 15km south of Gurudongmar.
Armed with warm coats, half a dozen passport photos each and the same number of passport and visa photocopies we left Kalimpong in a shared jeep (having purchased two seats apiece for the sake of comfort). We disembarked an hour or so later in Rangpo, the closest Sikkimese border town.
It took about half an hour to swap some photos and photocopies for an inner line permit which granted us permission to stay in Sikkim for two weeks.
Sikkim was an independent kingdom until 1975 when it became part of India. It is bordered by Nepal to the west and by Tibet to the North and East. China's invasion of Tibet has made those borders extremely sensitive so access is carefully monitored.
We continued our journey from Rangpo to Gangtok, the Sikkimese capital, in another shared jeep; the vehicles were lined up and waiting for passengers in the market square, a short walk from the foreigner's permit office.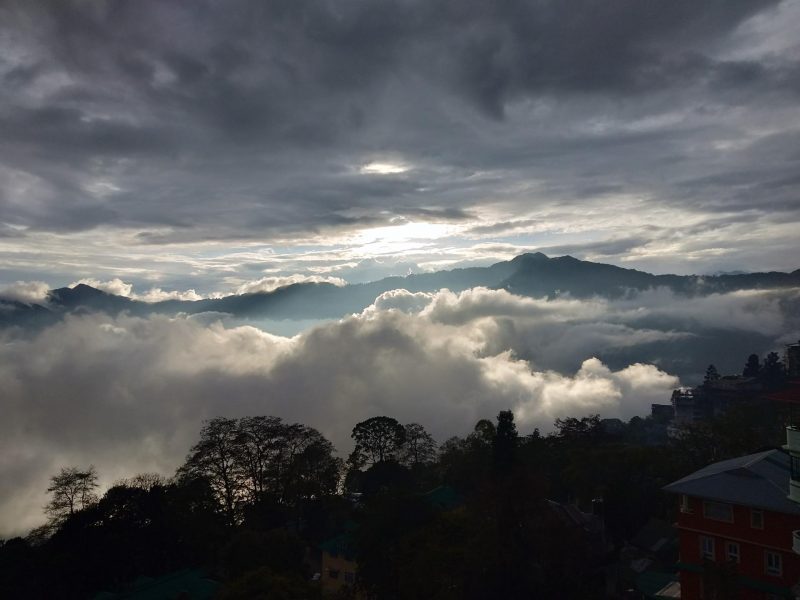 No smoking, no spitting, no cows, no dogs, no littering. Such are the rules in Gangtok and the benefits are palpable. It's the cleanest and calmest city we visited and seemed very well off too. Of course we disregarded the no smoking rule but only in secluded places.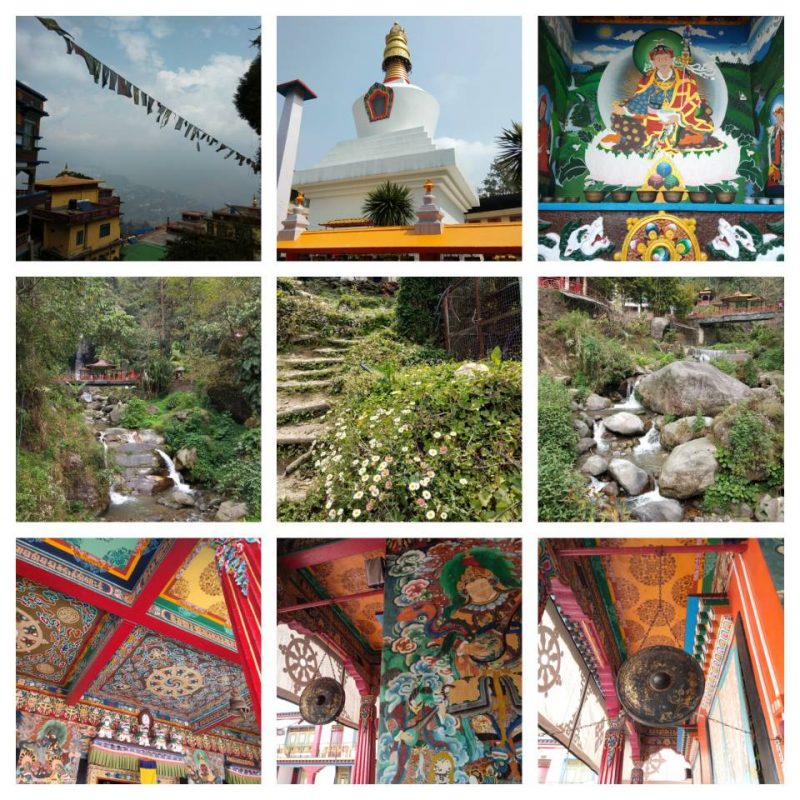 We took the advice of the guesthouse owner and booked three tours; handing over all the remaining photos and photocopies to get the required permits. We explored the area around Gangtok on our first day, visiting the beautiful Rumtek and Chorten Buddhist monasteries, and the Banjhakri waterfall, which is touristy but lovely nevertheless.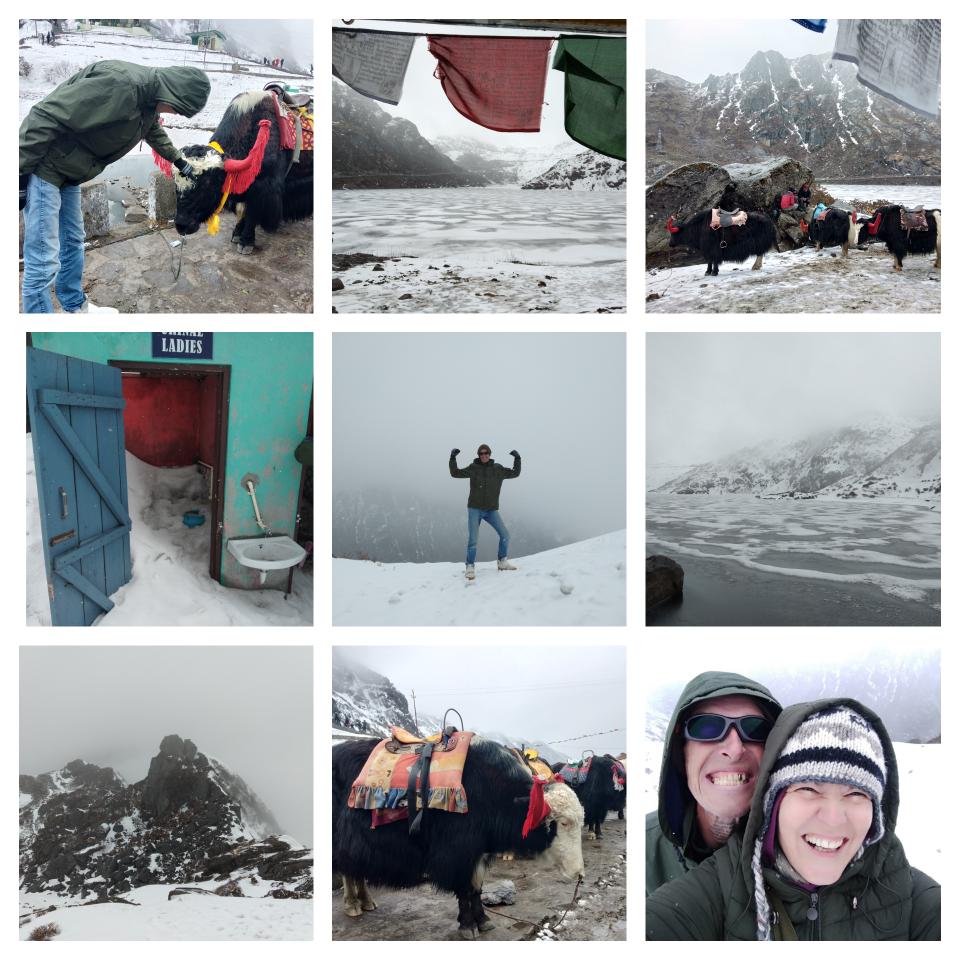 The following day we took a six hour round trip with a driver and a guide to the frozen lake at Tsomgo. Complete with yaks, snow fall, stunning mountain views, a trip in a cable car and stops for steaming tea and momos – it was a glorious day out.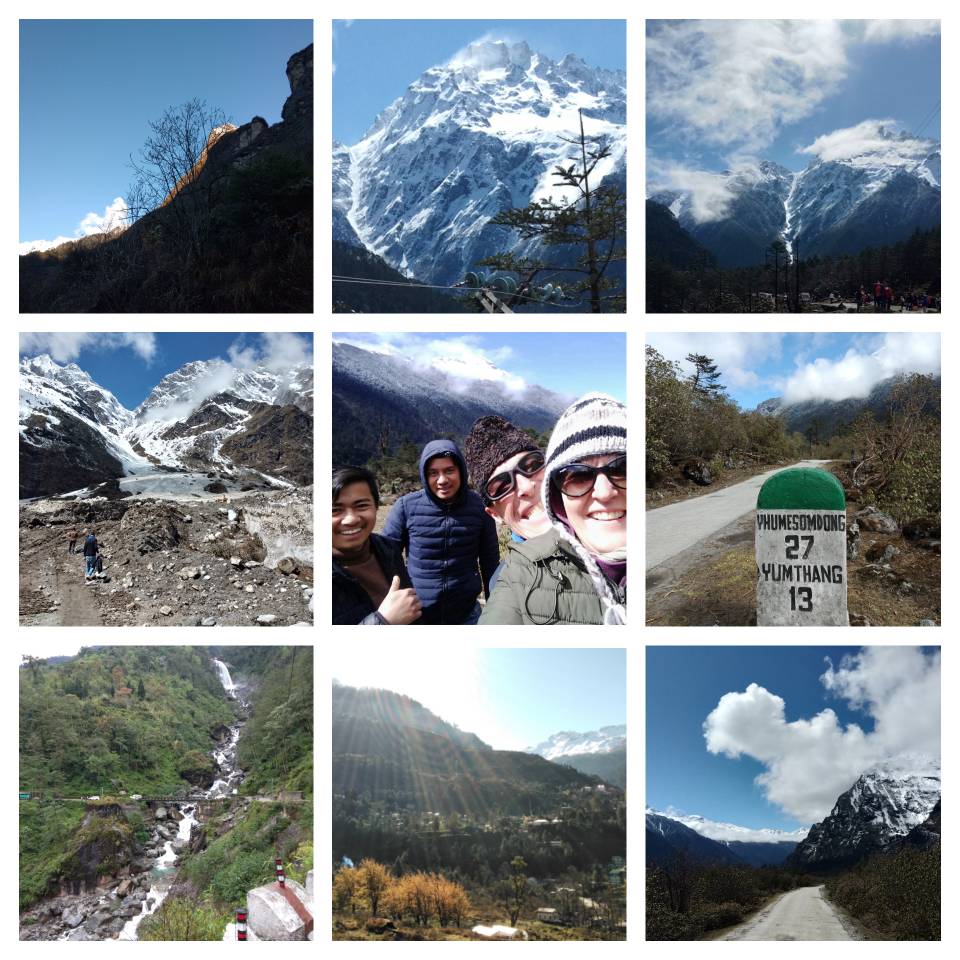 Our third tour was only three days and two nights long but it felt like an epic adventure. Again we had a driver and a guide (above centre) who made the six hour journey up to Lachung very comfortable. We made several stops to admire waterfalls, drink chai and make use of roadside toilet facilities – 5 rupees for a pee, 10 for a poo!
We passed through a couple of military checkpoints, each beside big army camps, where our permits were inspected and our details noted.
The Lanchung Valley is absolutely stunning; with little farm cottages nestled on plateaus between huge mountains above and cliff drop waterfalls down to the Teester River bellow…billowing clouds gave it a timeless, mystical air. Enchanting.

We stayed in a little wooden cabin with a balcony overlooking the valley (view above) and were provided with a very efficient heater and plentiful, simple food.
It was dusk and raining when we arrived (a delightful sound on a cabin roof) so the snow capped mountain view that greeted us at dawn was hugely exciting if not totally unexpected.
We were a bit surprised that we had to be supervised if we wanted to leave the property grounds, even for a stroll around the tiny village.
The following morning we took a trip as far up north as the recent avalanche allowed. Nature trumped our Yumthang Valley permit, the road was well and truly blocked and the clearance effort would take several days to open it again.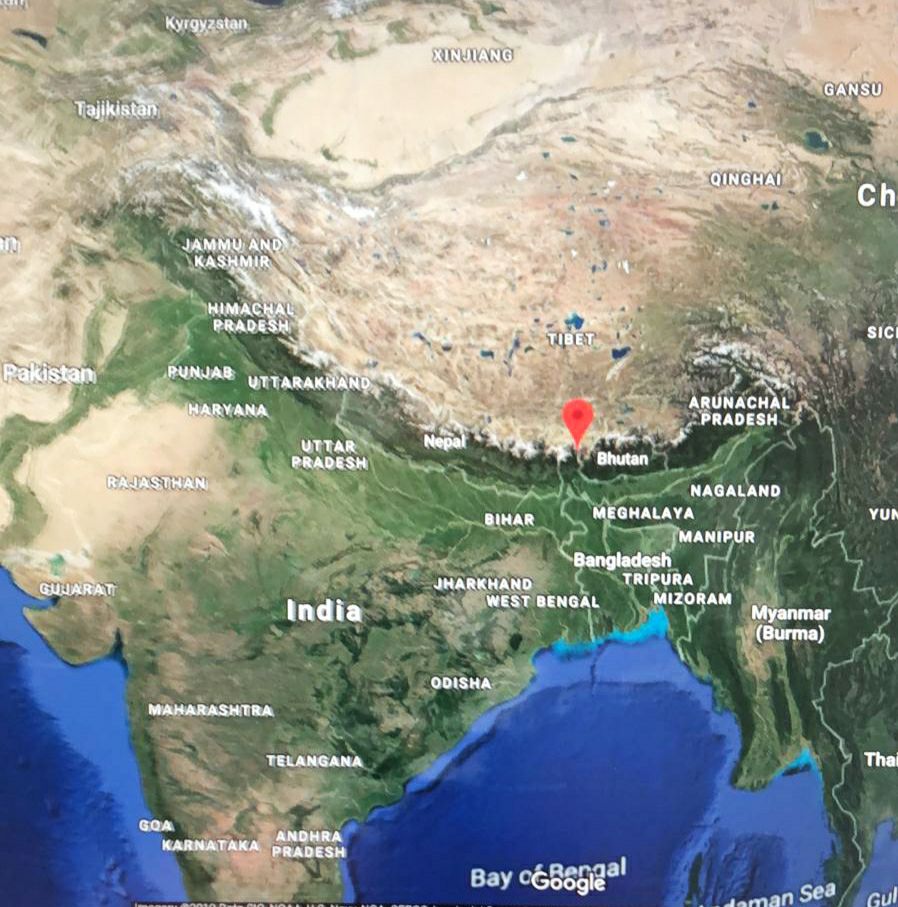 A friend looked up our location on Google Earth and sent it by WhatsApp…we may have been way out in the sticks but the telecommunications were 21st century!
We returned to Gangtok elated by the mountain views and took a few days rest before leaving Sikkim by jeep; handing in our permit at the Rangpo office before we re-entered West Bengal.