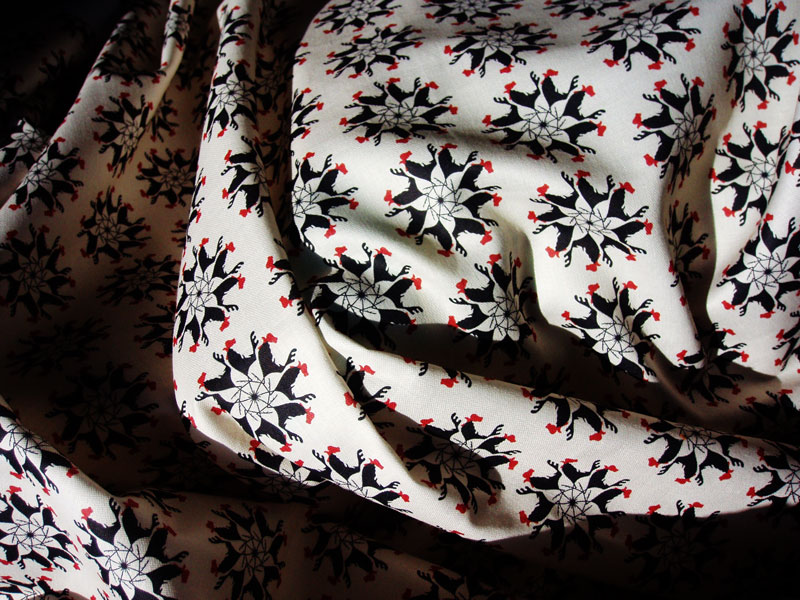 This fabric design evolved from a stencil project I started in 2012,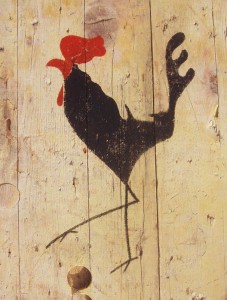 since when Mr Cockerel has adorned numerous hard and soft surfaces.
Last year I spent many happy hours in the Photoshop turning the original image (above) into several repeating patterns (below)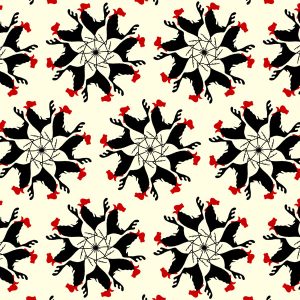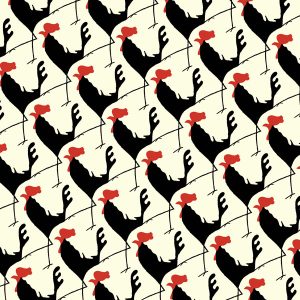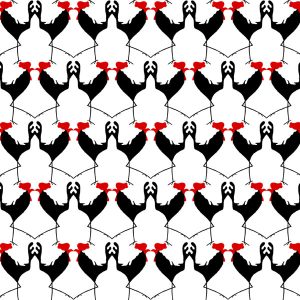 the last of which got made into a baby cushion in light cotton canvas.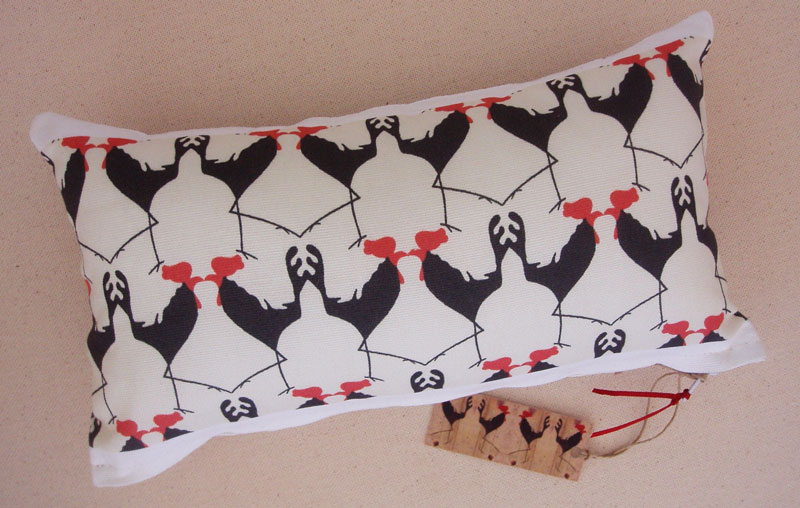 I've been really keen to make myself an item of cockerel clothing ever since, so I ordered custom printed fabric samples in several cottons until I was totally happy with the size and colour of the design, and then got cracking with sewing an A-line skirt.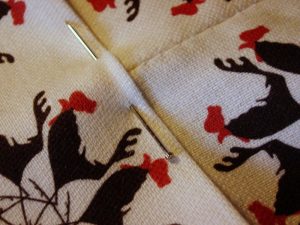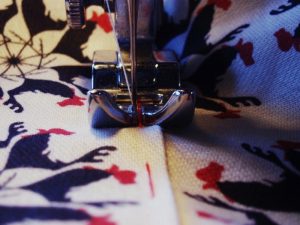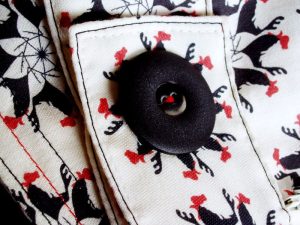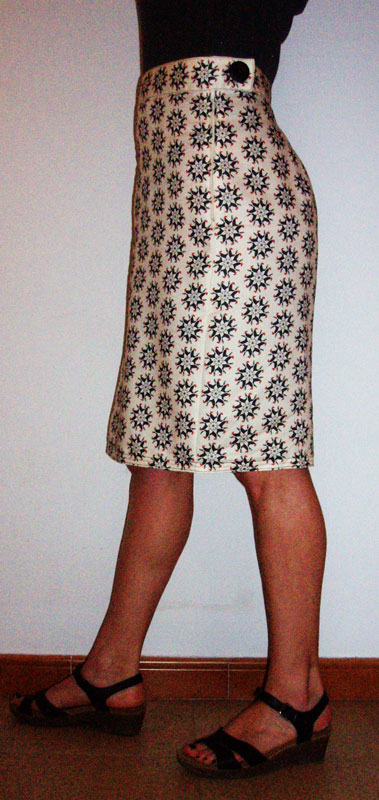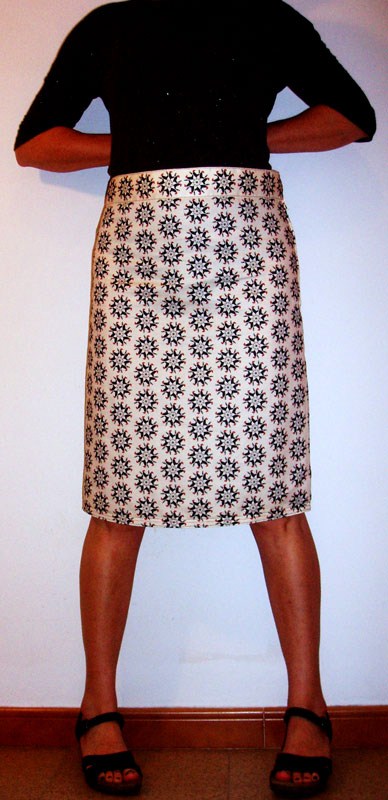 It's had a very enthusiastic reception and I'm cock-a-hoop!