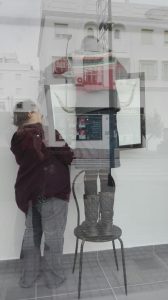 Yolanda, the delightful proprietor of Vejer's 'La Pinturera' generously invited me and three other local artists to set up a group exhibition in her hair and beauty salon since she had a great deal of white wall space and the opportunities for sales would be high in the run up to Christmas.
Pinturera means swanky, so it's quite apt!
We started in the window (left) with a mixture of all the participating artists' work (below)….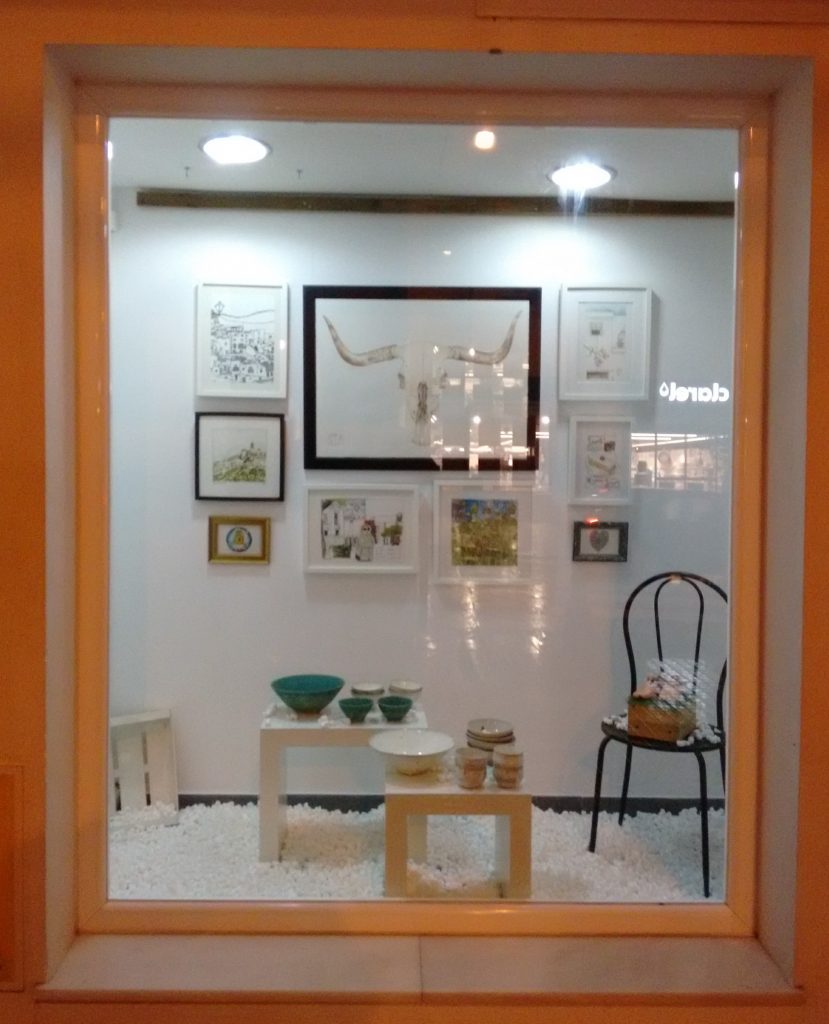 …then each selected a space inside the salon to show our work individually: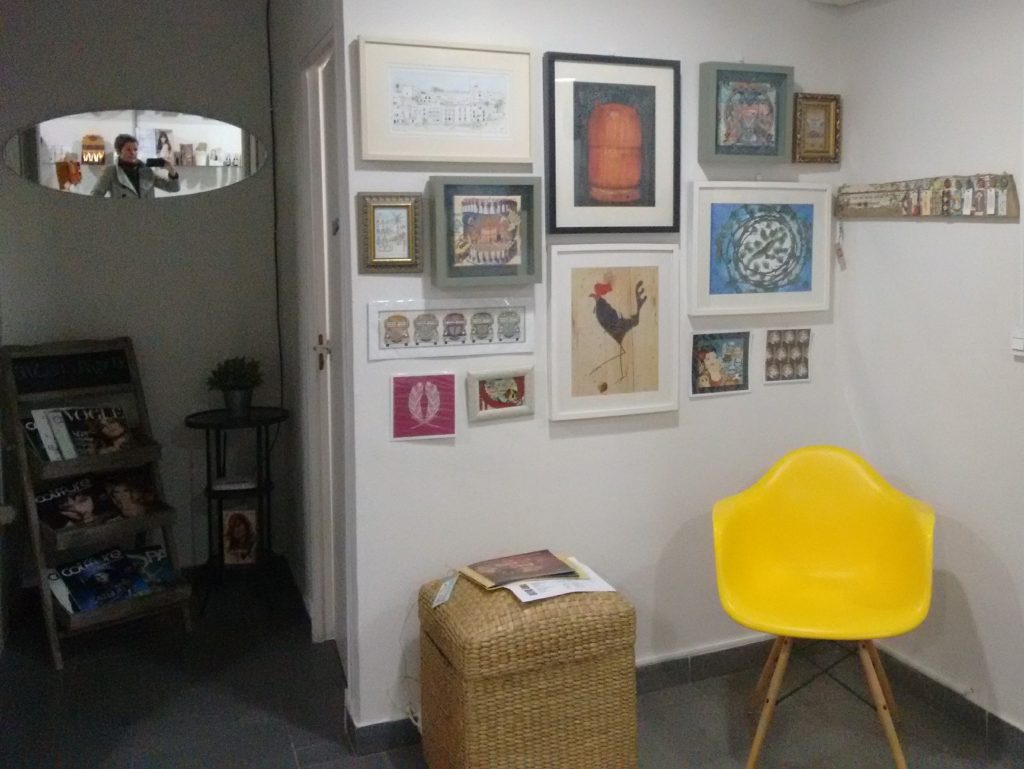 My wall – above, me in the mirror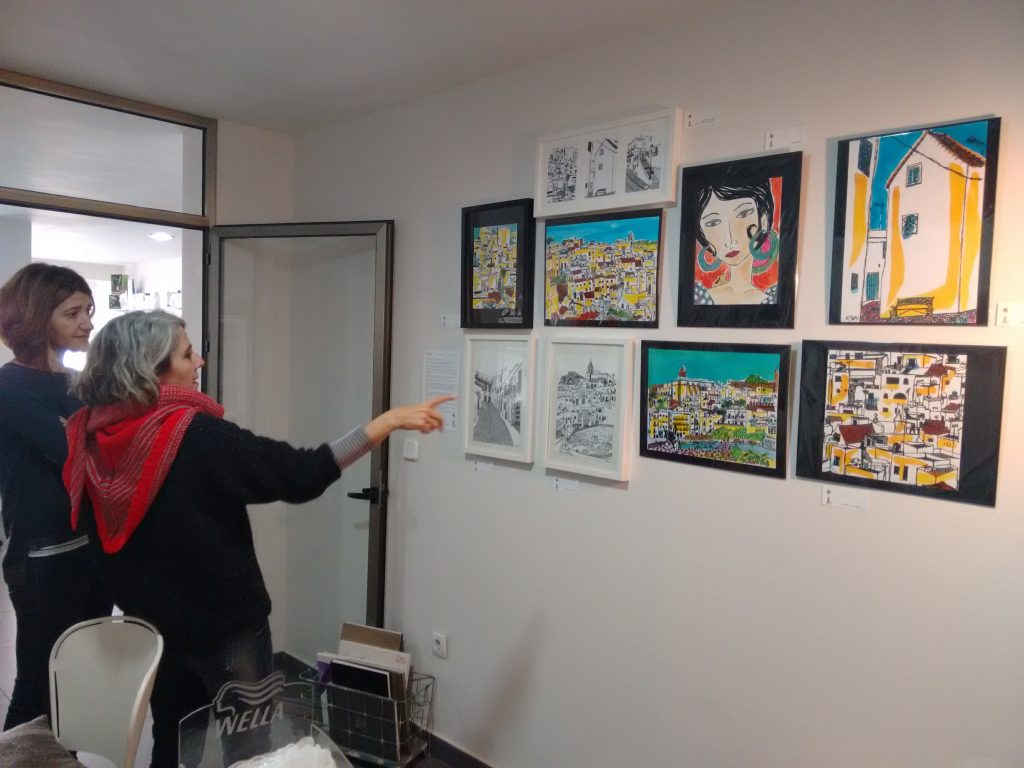 Chio adds the finishing touches to her wall of Vejer themed drawings.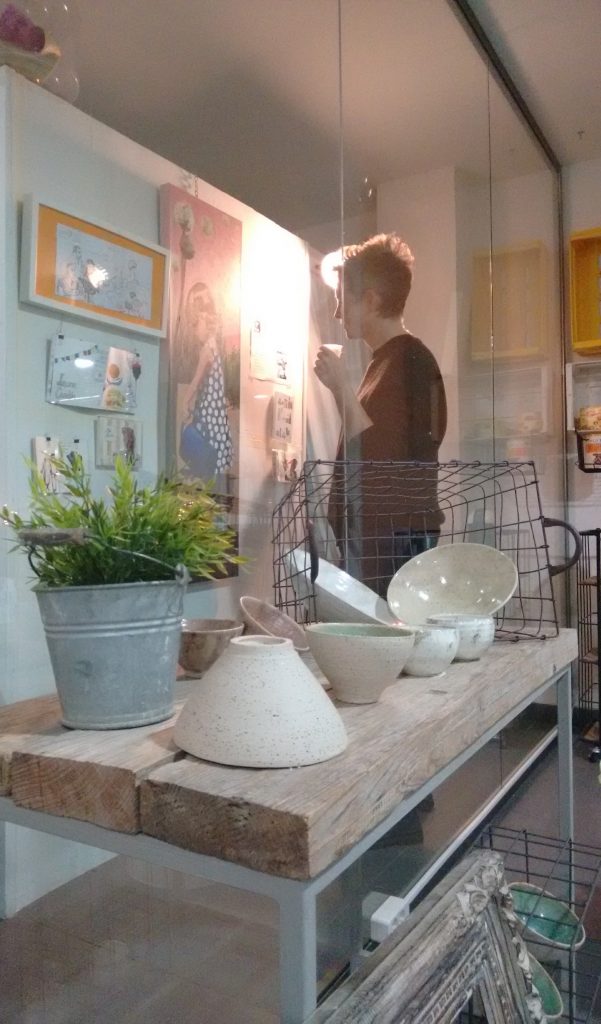 Bryony's ceramics in the foreground as she studies Laura's paintings in the background.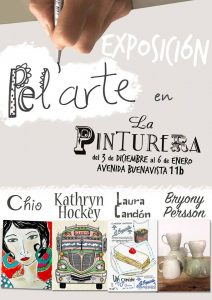 Laura designed the poster, left and we set a date for the official opening…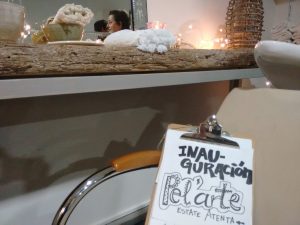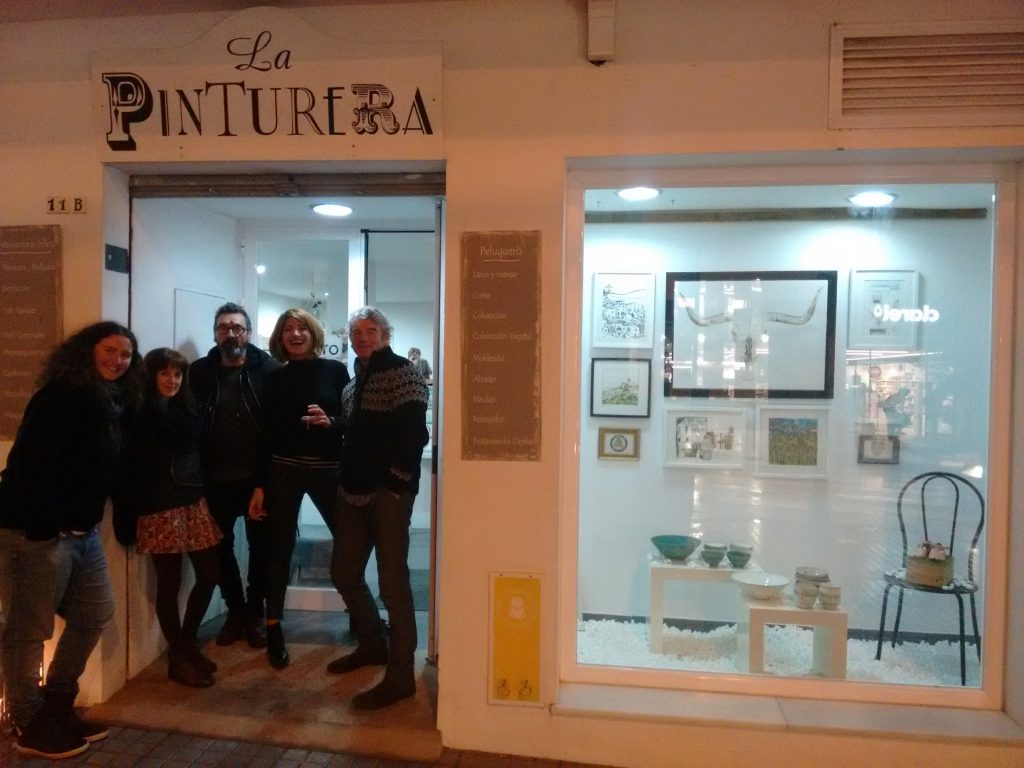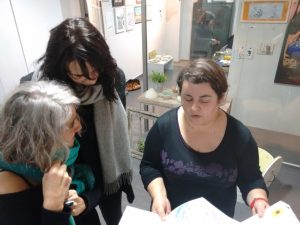 Laura shows one of her beautiful sketchbooks, left…
…and below, Chio's jewelry and sketches and my postcards…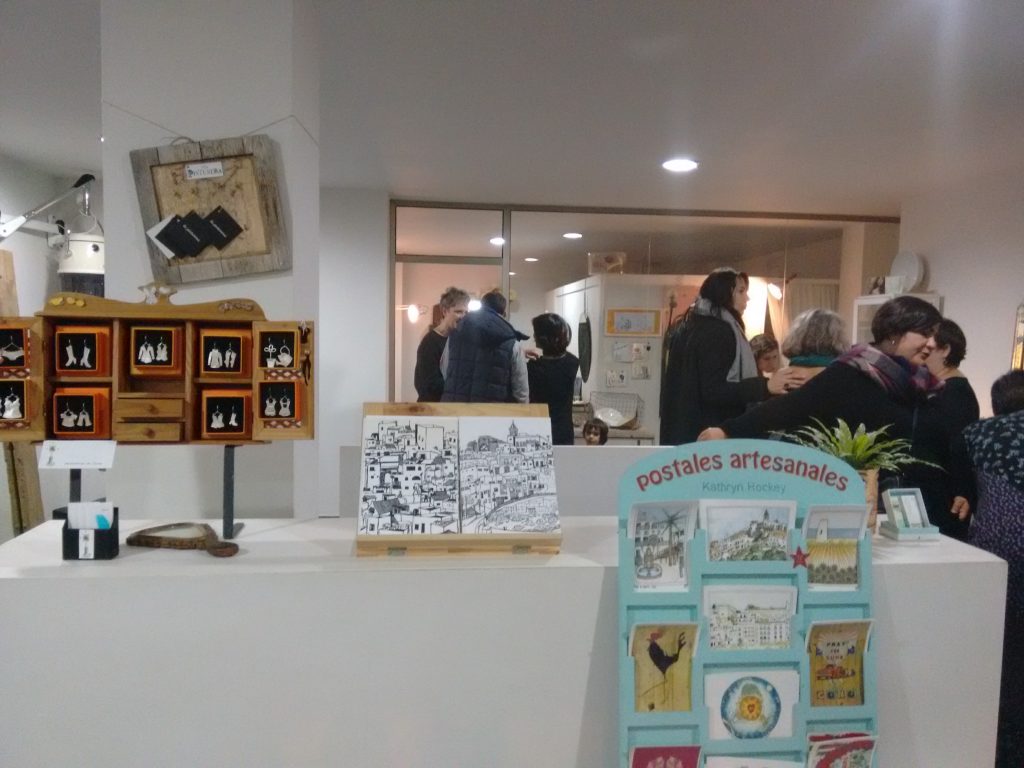 I'm feeling very grateful to Yolanda for this wonderful opportunity to exhibit in such a lovely space alongside Chio, Laura and Bryony whose work I truly admire; they're a great group of people.