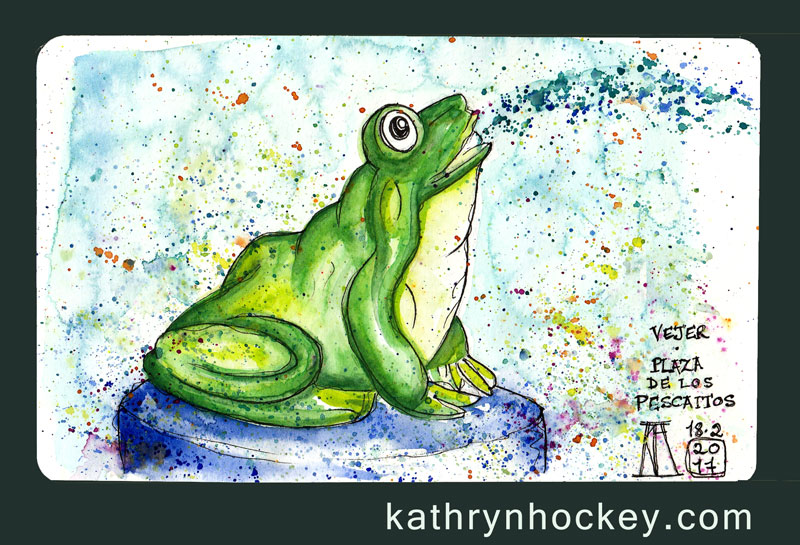 The Vejer Sketchers met up for the first time in months last Saturday. It was gorgeously sunny and we congregated in Vejer's Plaza de España.
I chose a quick and simple subject; one of the water spouting ceramic frogs which forms part of the fountain.
And here we are posing with our sketches in front of said fountain!