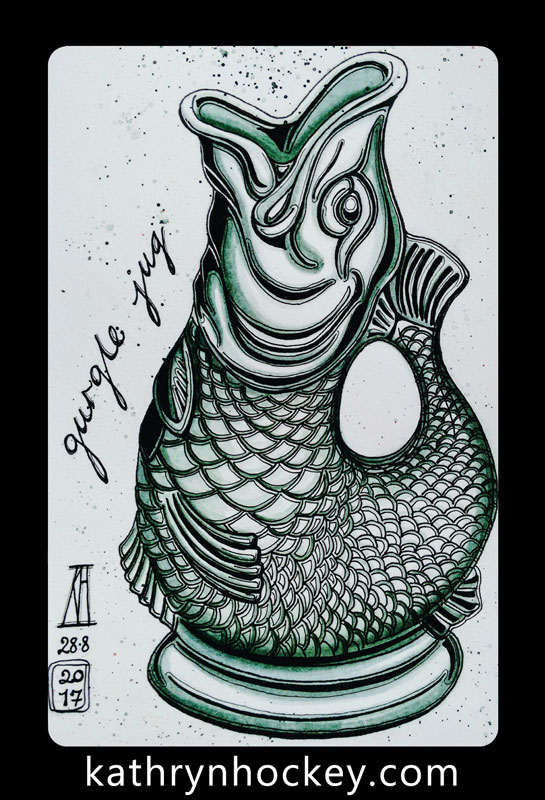 A friend of mine recently bought himself a present – a fish shaped gurgle or glug glug or gluggle jug…so called because it makes an entertaining noise when liquid is poured out of it.
Wade first made these gurgle jugs in the 1870s and they've been popular ever since…how's that for a design classic!
I loved the jug and saw its sweeping lines and surface detail as a fine drawing challenge, my friend's partner took against it immediately he saw it.
Can't please all the people…!