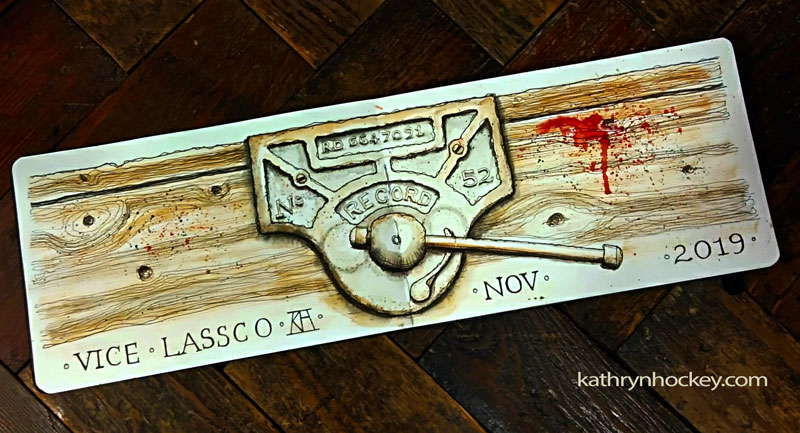 Lovely to meet up with another artist friend on Saturday and do some drawing in the Lassco warehouse of reclaimed treasures in Rope Walk, Bermondsey.
The friendly Lassco team made us really welcome, there were chairs and a table for us to work at and a huge number of beautiful and quirky old things to draw.
I chose this vice…it did actually have red paint splattered on it but my interpretation looks quite sinisterly bloody, which I like. As the Lassco manager said 'this one tells a story'!
We'll definitely be returning there to draw again.