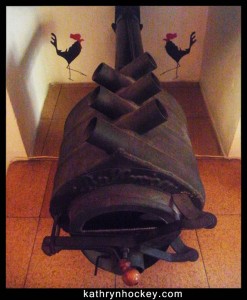 Having recently refurbished the chimney pipes for his wood burner in preparation for winter, Terry asked me if I'd paint some cockerels for him in the alcove behind the stove.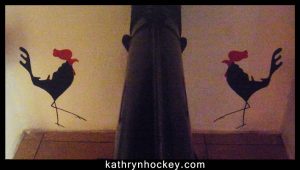 Stenciling in there was a bit of a tight squeeze but they turned out rather well.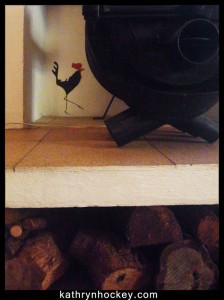 …roast chicken all winter!
Click here to see photos of my cockerels stenciled in other locations in my Signs and Murals gallery