I was commissioned to illustrate the cover for 'Jauja' the new CD by local blues band Mr Groovy and the Blue Heads
They wanted a New Orleans-voodoo feel but in Andalucia, so I chose Cádiz as the backdrop and represented the band as skulls on sticks, designing the text from scratch.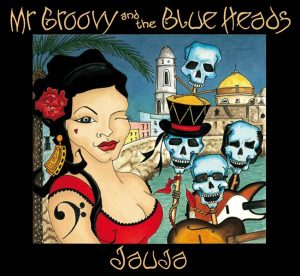 The image was first drawn in pencil then in ink, painted with gouache and then scanned and digitally manipulated to give it more oomph.
The cover has had a great reception from the band and their fans, some of whom have pre-empted the band and used the design to have their own t-shirts made. I saw them at the weekend-they were great!