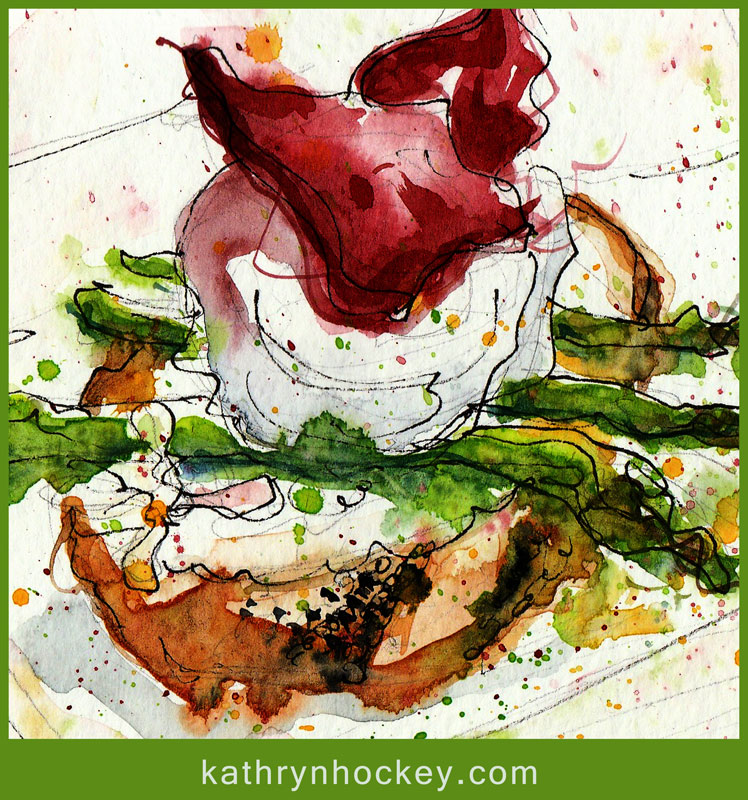 Those who read my last blog about the mini cup cakes will know that I set myself the challenge of drawing the food at last night's Alquimia food fest.
The food was indeed divine and the company sublime; my favourite dish was the starter, a delicious concoction of grilled asparagus on sour dough bread topped with a poached duck yolk and jamon Iberico de bellota, which in English means Iberian cured ham from free-range, acorn eating pigs.
The rest of the dishes were wonderful to look at as well, but not so my sketches! Blame fatigue, over excitement, self consciousness…whatever…I attempted two more and then decided to concentrate on eating my dinner while it was hot!
Thank you and congratulations to Alquimia, can't wait for the next event.