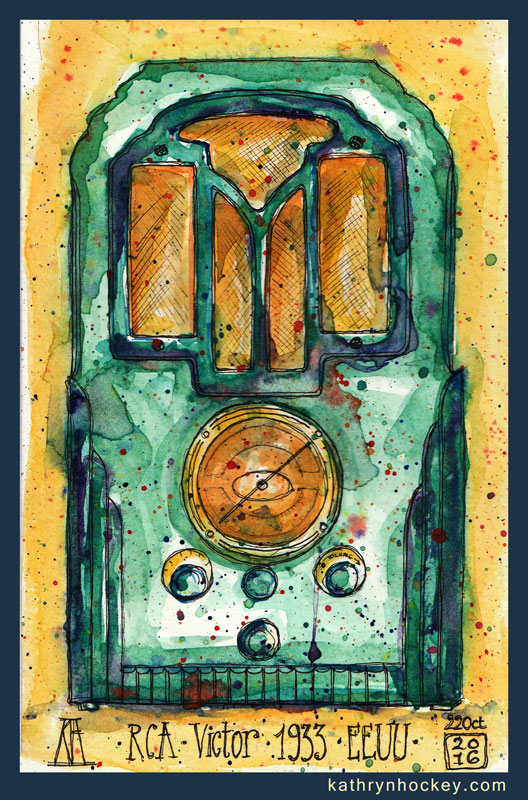 I am reliably informed by Señor Angel, Vejer's proud and knowledgeable collector of antique radios, that this art deco style beauty was produced by RCA in the USA in 1933 and was modelled on the Empire State building.
Its name is Victor and  it's brown in real life.
I was laughing to myself while I was painting as Angel was twisting the tuning knob of an old set and creating that glorious whiny crackle that one hears so rarely these days…joy!