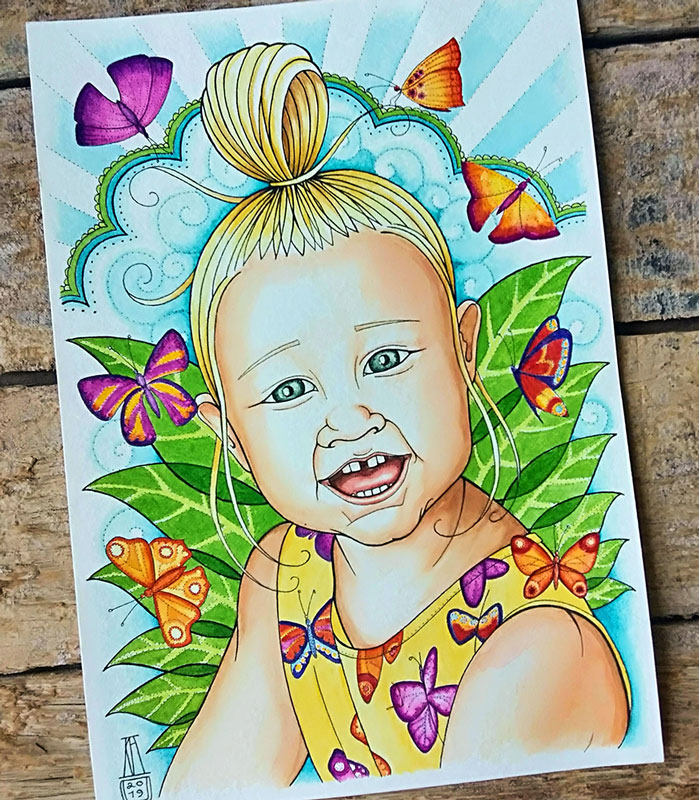 I made a few portraits of a Dutch friend of mine over the past few months and when I met his family his nephew asked if I'd make a portrait of his daughter Haylen in a similar style.
Haylen's a really animated and sweet little girl who laughs a lot and has fantastic teeth; we were all keen that she should show them off in the portrait. Her mum and dad sent me a few recent photos (none with the teeth, however) and one of her laughing when she was two.
I drew the portrait as an amalgamation of several of the photos and checked with the family that I'd caught Haylen's 'essence' once the linework (below) was finished.
Finally I painted Haylen with watercolours.