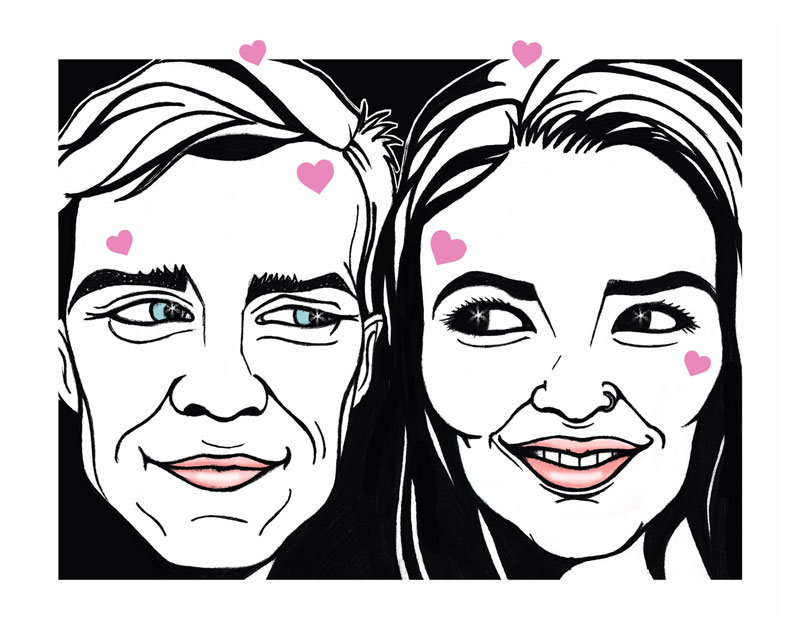 I went to the beautiful wedding of this delightful couple recently. It was a gorgeous day – really fun and moving.
This is the card I made them, adapted from photos I found on their Instagram feed.
I drew the portrait in pencil, scanned it into Photoshop where I tinkered with it, then printed it onto card.
Wishing them all the love and luck in the world for a long and happy marriage.