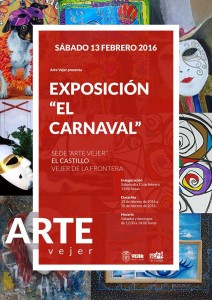 Cádiz Carnaval is one of the best know carnivals in Spain. For two weeks every February the whole city is crazily vibrant with elaborately costumed groups, the most famous of which are the chirigotas, singing satirical and humurous songs they have taken all year to prepare.
Vejer Carnaval is a scaled down version and to celebrate it Arte Vejer are hosting a 'Carnaval' themed group art exhibition which opens today in their castle headquarters.
The exhibition space will be open on Saturdays and Sundays 12-2pm from 13th to 28th February 2016.
Click here to see photos of the event.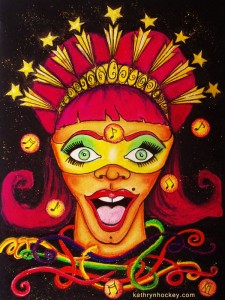 Carnaval is traditionally an opportunity to indulge in alcohol fueled mass revelry before the more austere Easter celebrations begin.
Masks and cross-dressing are typical so I went with a drag-queen inspired cartoon style character who is wearing a 'Nuestra Señora' virgin inspired headdress (right).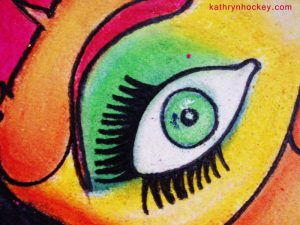 I decided to crack open my new pastel set and experiment with bright colours and blending techniques. I used charcoal for the background and crumbled pastel dust over it to achieve a glittery effect.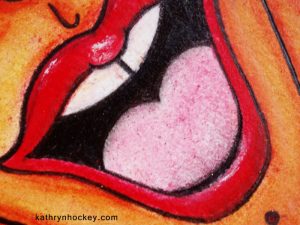 All in all quite a messy, dusty process, but fun nevertheless.