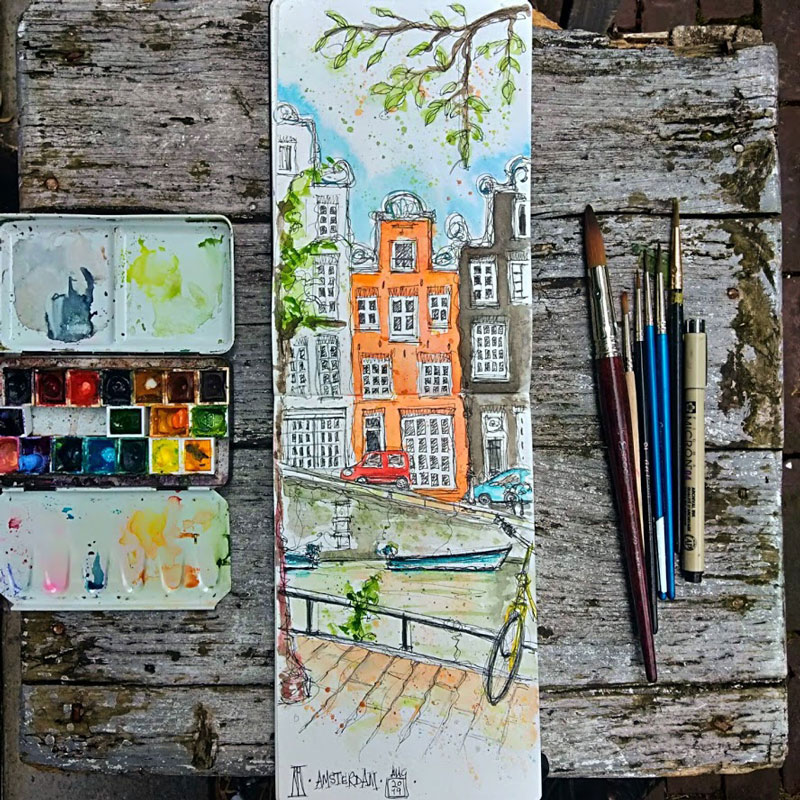 I recently went on a day trip to Amsterdam with the intention of sketching the classic townhouse, canal, boat and bike combo.
Job done!
It was a showery day so it took me a little to find a dry place to sit with the right view.
Lovely to wander around this beautiful city, even in the rain.