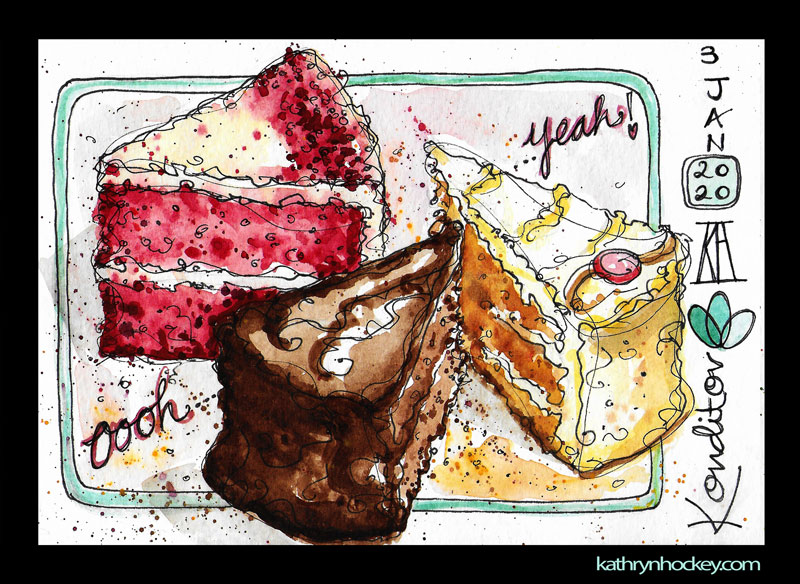 I picked up this delightful trio of chubby cake wedges from the Konditor bakery near Borough Market. For a measly three quid! All courtesy of the brilliant anti-food waste app Too Good To Go.
Too Good To Go lets you locate and pay for delicious bargains at your favourite local food outlets, food which would otherwise be thrown away at closing time.
There's a degree of mystery involved since you're never actually sure what you'll get in your 'magic bag' when you pitch up to collect your goodies. But if you choose outlets with good reputations and many starred reviews you'll not be disappointed.
I promised myself an evening of cake indulgence if I painted my edibles when I got them home. A carrot (cake) over stick approach to motivation in these first few confusing days of the new decade, when the atmosphere is sticky with new resolutions jostling in the fug of festive overindulgence.
I love making pen and wash sketches of food. I find that looking forward to eating it when the job's done helps me focus – I work fast and, hopefully, loose!
I did share the cake with my flatmates and will definitely be using Too Good To Go again soon. Very soon.