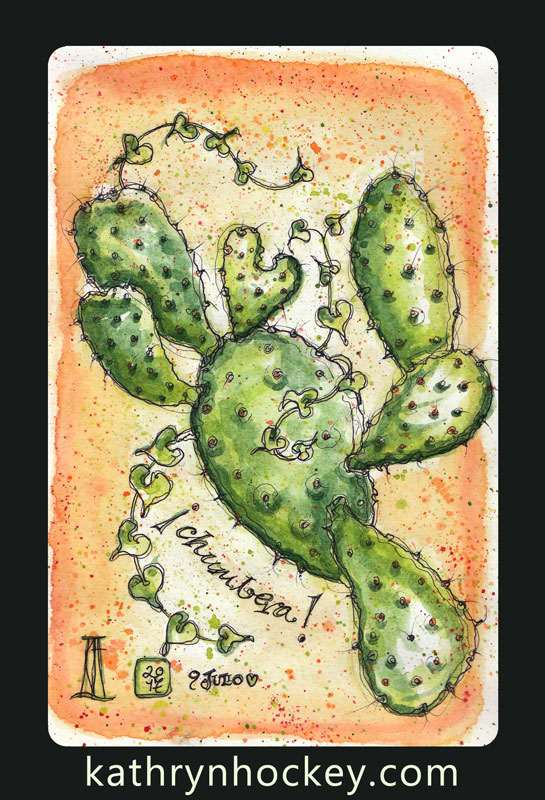 I'm delighted to have finally found a chumbera (prickly pear) with some lush new growth; the once ubiquitous and beautiful cactus is suffering an infestation of insects and slowly dying out here in Andalusia.
Moi from the gorgeous Ecléctica Deco shop in Vejer suggested that I sketch a chumbera a good while ago; he told me he'd seen a good one in La Breña national park so I set off for a hike on a really hot day search of it…needle in a haystack situation ensued. His next sighting was luckily closer to home and much easier to find.
I missed it in flower but hey-ho…the heart shaped leaf was a bonus…promise it was actually like that!