My lovely and very talented friend, the actor, playwright, voice over artist and photographer Marcel Snyders recently asked me to design the cover for his play 'Té Verde' ('Green Tea' in English) which will soon be published in Spain.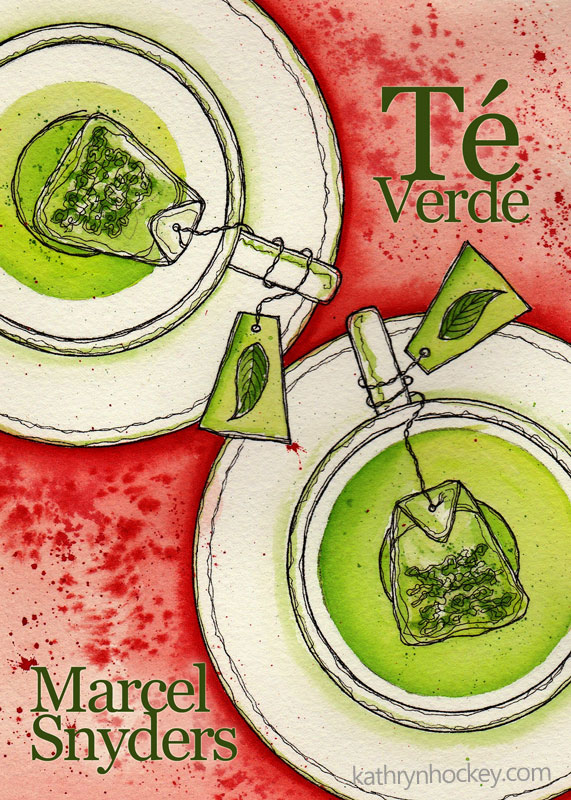 Té Verde is a funny and chilling tale dealing with strained family relationships as a mother waits impatiently to die while being attended by her two daughters and two volunteer carers in a hospice.
Having read the play I laughed out loud and immediately agreed to take the project on.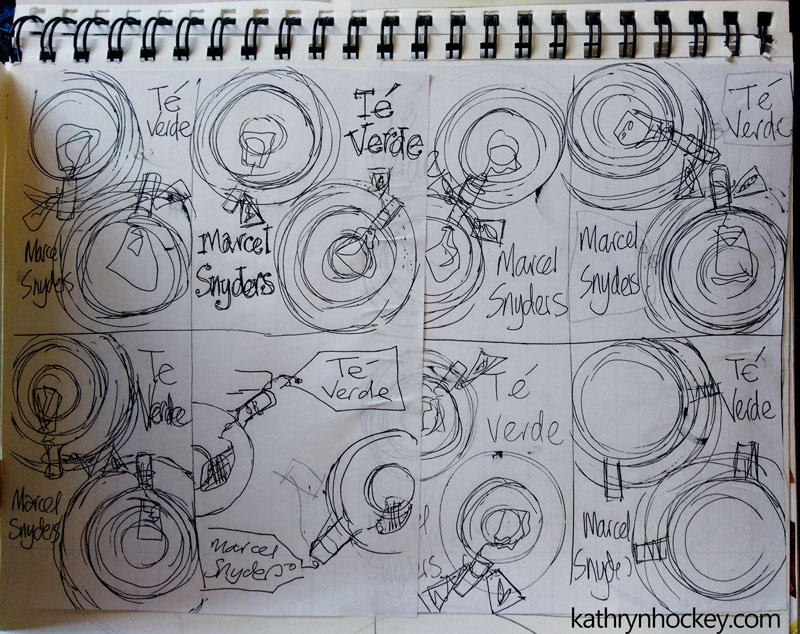 I roughly sketched out my initial idea of an aerial view of two tea cups a number of times (above) until I'd found the version which 'clicked'.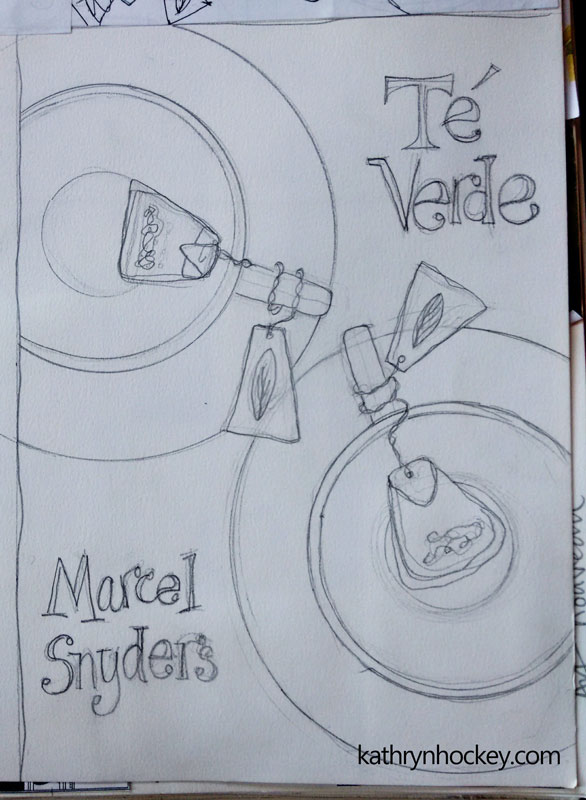 The rough full size layout of the chosen design is shown above.
The closeness of the cups represents the relationship between the two green tea drinking characters in the play; also, the angle between the cup handles and the intersection of the saucers at the edge of the image is intended to create a sense of tension.
Marcel approved the layout at this stage and I drew the design out more carefully on watercolour paper, first in pencil, then in waterproof pen before adding layers of watercolour paint (below).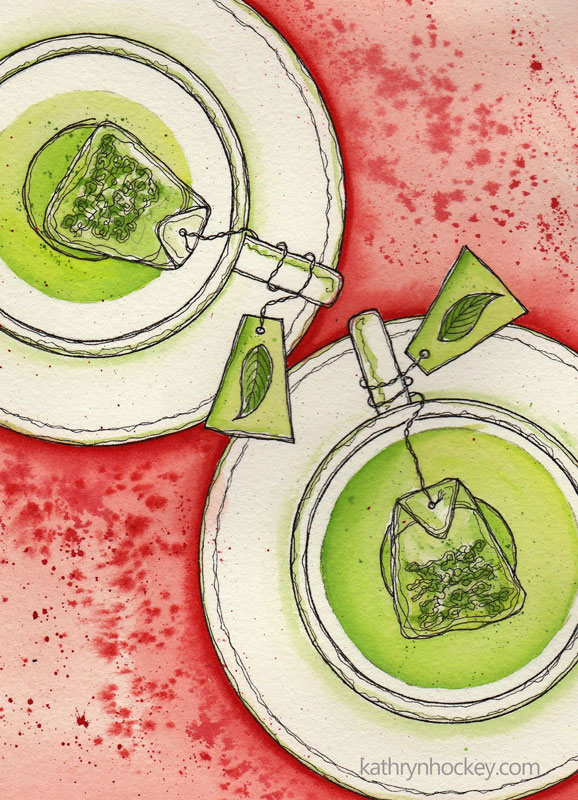 Marcel was keen on an eye catching combination of green and red for the cover; they're complementary colours which makes them 'pop' dramatically when they appear next to each other; an effect that further raises the tension of the composition.
Finally I scanned the painting into Photoshop, added the text and some 'splatter' effects to reinforce the violence suggested by the 'bloody' background (below and top).