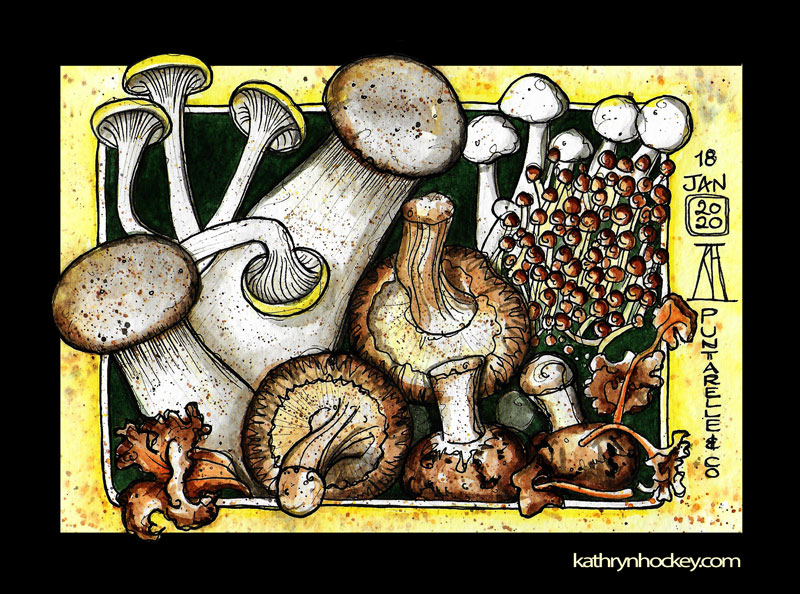 I found these gorgeous mushrooms at the Puntarelle & Co fruit and veg market which opens each Saturday morning in the railway arches of Spa Road. That's approximately three minutes walk from my flat.
I was shopping for a vegan brunch that I'm hosting on Sunday. I'm planning to cook the mushrooms with olive oil, garlic and black pepper and serve them with avocado and homemade humus on sourdough bread.
I bought the sourdough bread from the Little Bread Peddlar, another arch-dwelling local business, on the other side of Spa Road to the veg market. Amazing to think that when I first moved in here 30 years ago there was only a sparsely stocked Spa mini-market, a chip shop and a dodgy pub. Now we're spoilt with all manner of artisan goodies.
Just as well they only open on Saturdays though or I'd spend a blinking fortune!