Mmmm…sushi!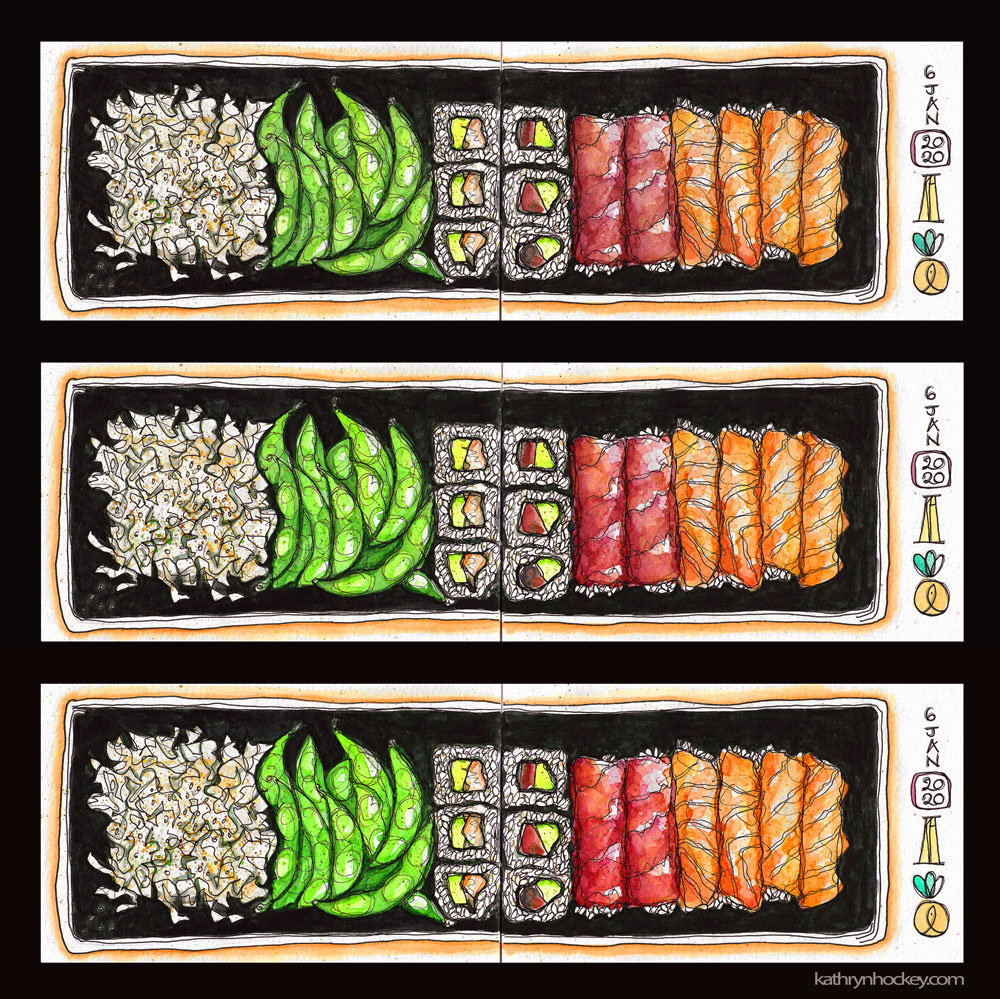 I was watching a telly programme about the menopause the other night. One of the most interesting things I learnt was that women in Japan suffer far fewer classic menopausal symptoms than their western counterparts. That's because of the soy and fatty fish components of their diet. Of course having watched them eating sushi I fancied it myself.
Over to Too Good To Go the anti-food-waste app, where they listed many sushi outlets, all with goodies to save from the bin at the end of the shift. I selected a Sushi Shop branch in central London which was having an early afternoon clear out at the end of the lunch session and popped over to pick up my box at £4.50 instead of £12.90 – that's quite a saving.
I'd made myself the 'paint it then eat it promise'. Once I'd got the outline down I couldn't resist and it turned into 'paint it while eating it'. Luckily the lunch box contained multiples of the same items so I still had references as I scoffed – I had to take care not to drop soy sauce on my sketchbook though.
The actual sushi box and the finished painting were only single units (below) but I made a collage with an app on my phone to transform the image into a square (top) which is better suited for Instagram.

A delicious, nutritious, cheap and creative approach to fighting food waste – I love this new hobby!