Two of my lovliest friends tied the knot in London earlier this summer, so I made them a wedding card featuring a joint portrait.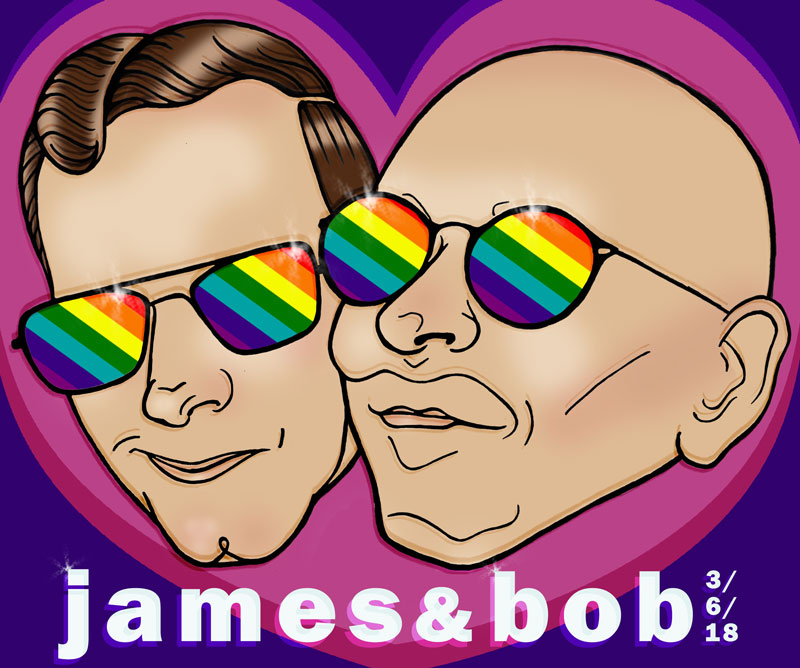 First I trawled through their Facebook albums for a suitable photo from which I drew a simple outline of each of them in pencil (below).
I made two separate drawings so that I could experiment with the joint portrait composition.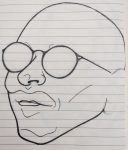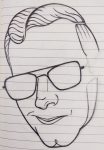 Having photographed my pencil outlines and uploaded them into Photoshop there was a space where an ear should've been so I went back to the drawing board and invented one.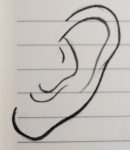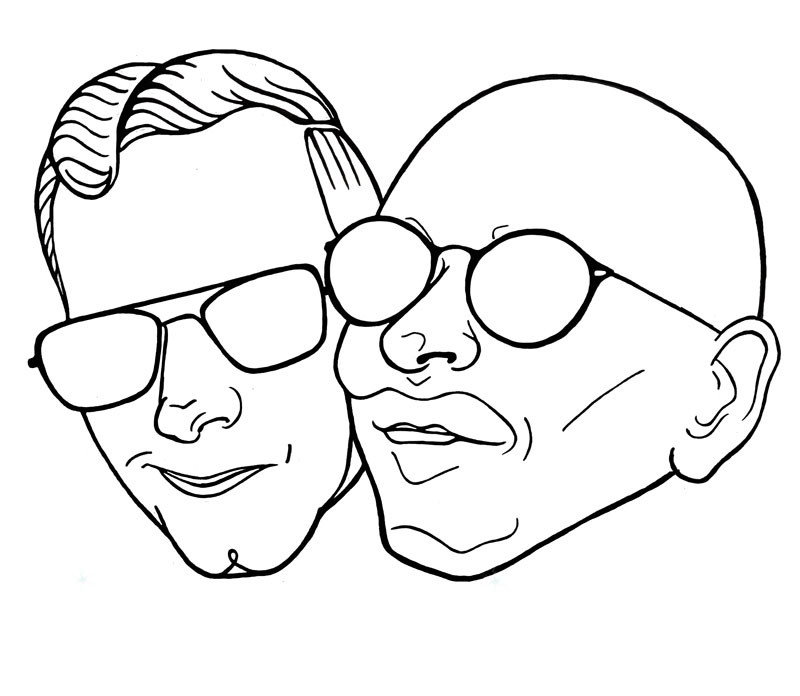 Having settled on the composition I 'cut out' and tidied up the line work in Photoshop (above).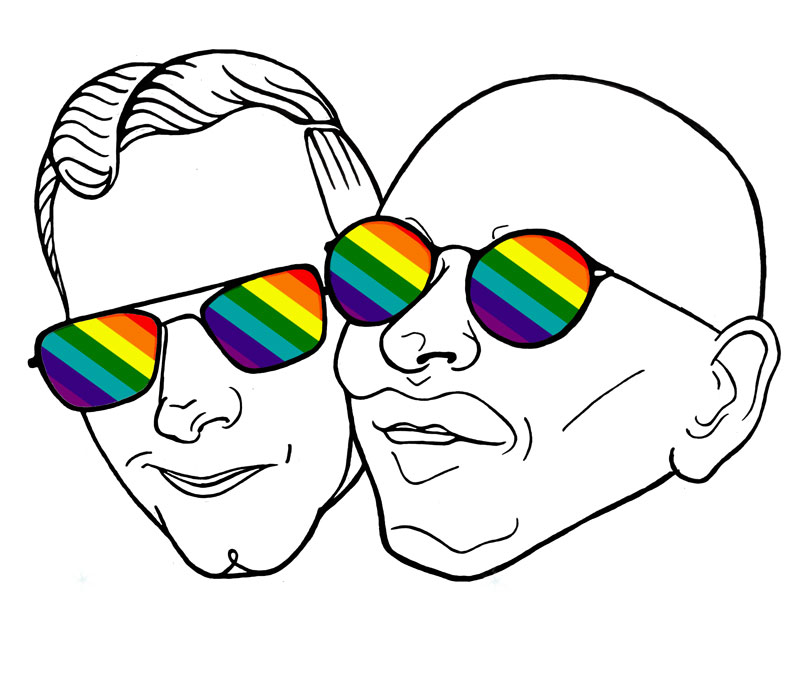 Working in layers I collaged the coloured elements, starting with the rainbow sunglasses (above). I found the generic rainbow and heart images from a google image search.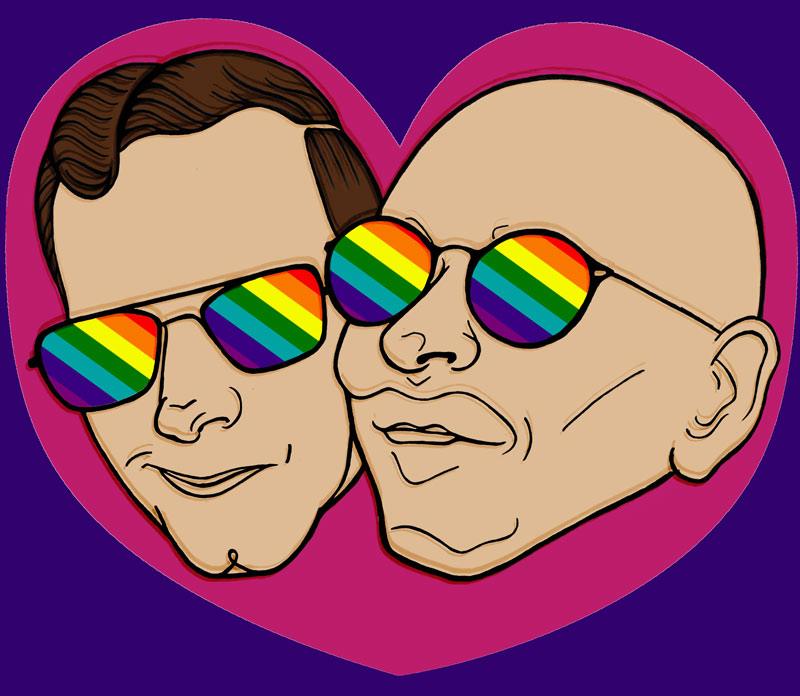 I block coloured the skin, hair and background with the paint brush / bucket tool.
To add a little shaddow and depth I duplicated the line work layer twice, off-setting each new layer very slightly in different directions and setting the blending mode to overlay.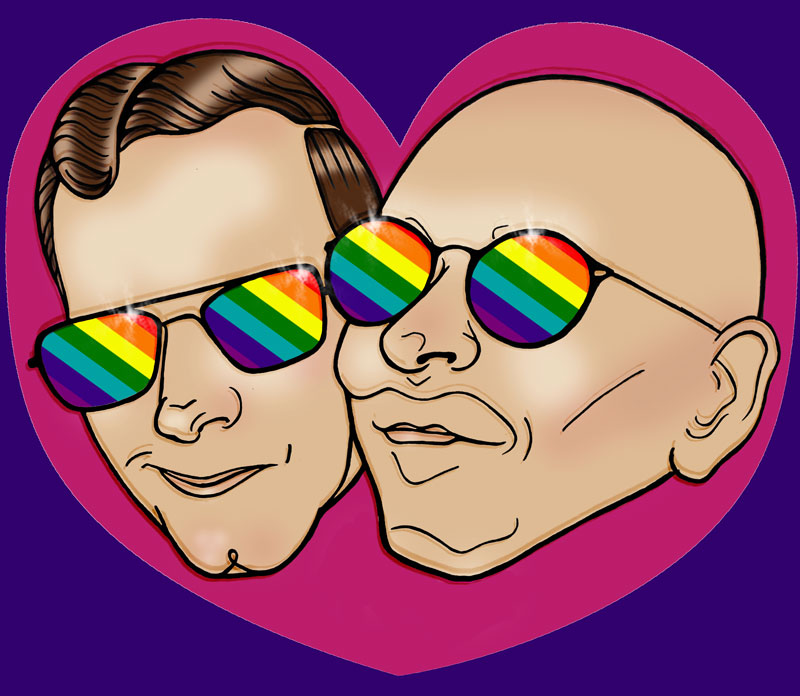 On separate layers I used the brush tool at 0% hardness to add the skin highlights (white, 100% opacity, blending mode soft light), hair sheen (flesh tone, 100% opacity, blending mode normal) and darker skin tone (pink, 18% opacity, blending mode normal).
I used the star pattern in the brush tool (white, size 600 approx, blending mode screen) to add the glint on the sunglasses in two layers.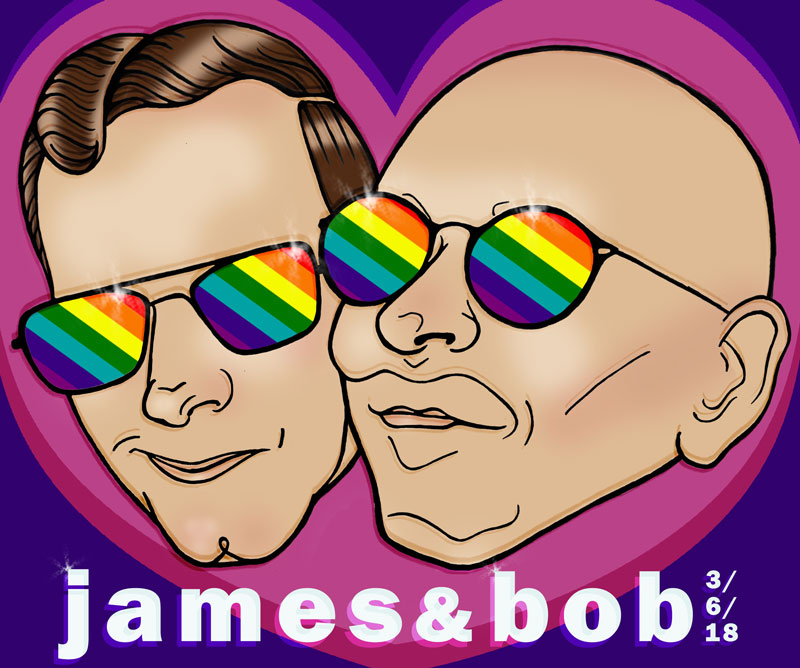 The final touches were the extra heart layer to pep up the background (white, 100% opacity, soft light blending mode); the text (white, 100% opacity, blending mode normal) with an offset layer behind it (white, 70% opacity, blending mode overlay) and the white glints on the text (same as for the glasses).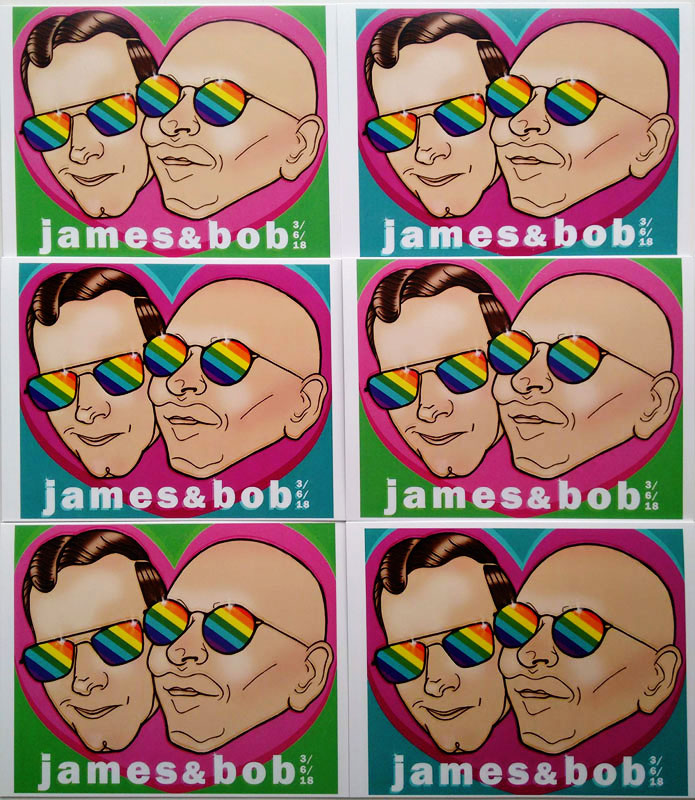 I was chuffed to bits when the grooms told me that they loved the image so much that they wanted to use it as their post-wedding thank you card.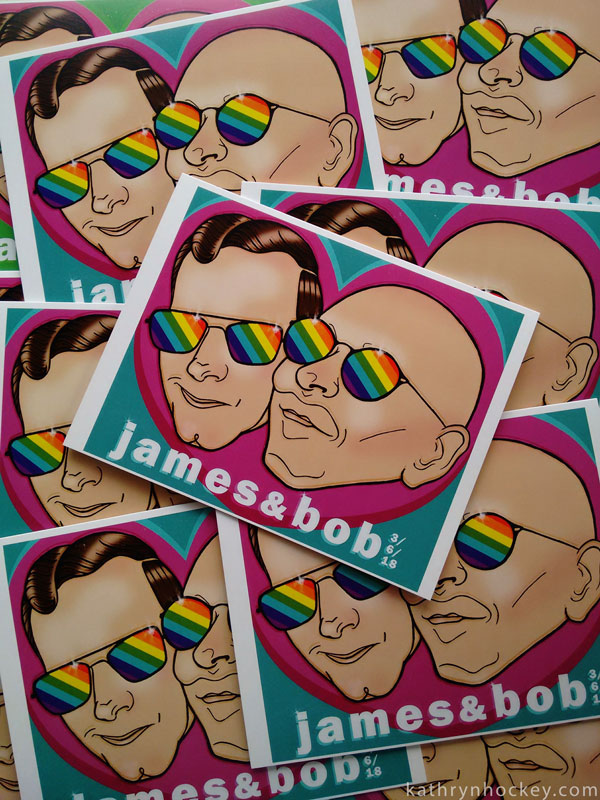 I sent them a couple of alternative colourways and their printer did the honours!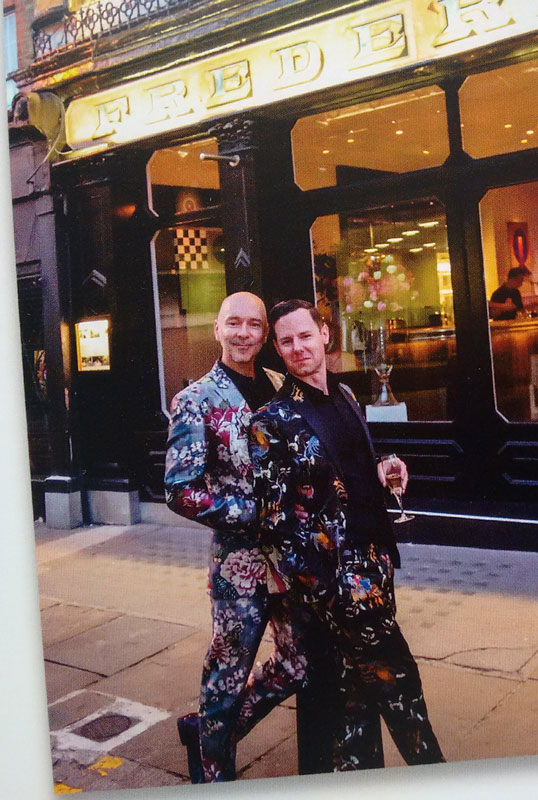 And here they are, the gorgeous couple (above) and surrounded by their friends and family on the glorious day (below).