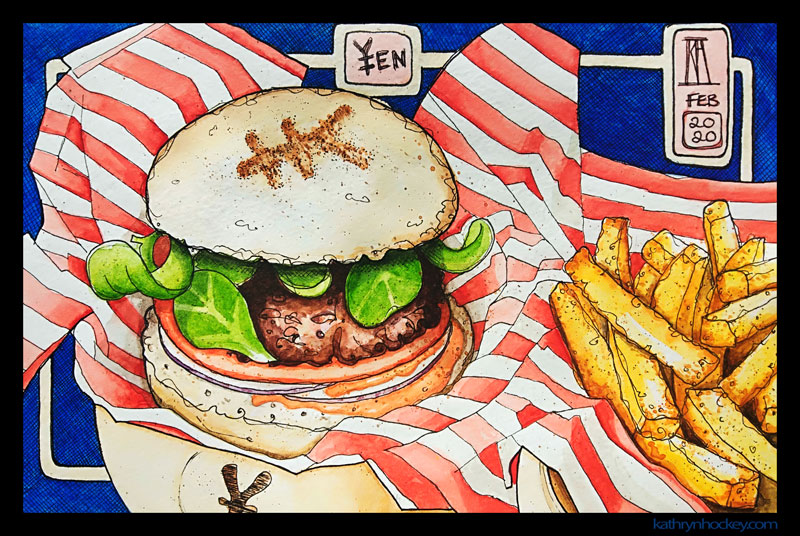 I had a little burger treat in the London Bridge branch of Yen Burger last month.
The burger and fries were so beautifully presented; nestled there in a bamboo steamer and surrounded by stripy paper. And the bun was branded with the Yen logo. I immediately had the urge to paint the food. I didn't have time there and then so I took a few photos and added it to my to my to draw list.
The stripes have a joyful circus tent quality and definitely upped the challenge level of the painting project in a very positive way.
And a very tasty fast food fusion of the Japanese and Western it was too.