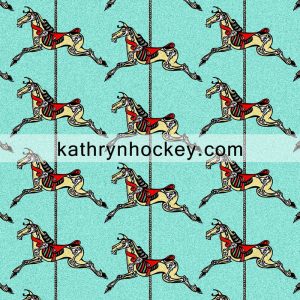 This piece was inspired by the beautiful carved wooden horses of the Jubilee Gallopers carousel at Carter's Steamfair.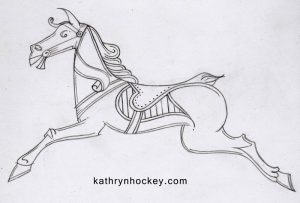 I started off with a conventional pencil drawing, working from photos I had taken while visiting the fair in the summer.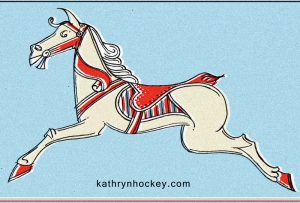 Having scanned the drawing into Photoshop I coloured it. Nice but boring, I thought…and that stripy saddle looks a bit like a rib cage…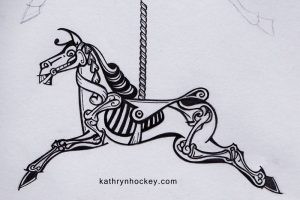 …so I kept drawing and developed the skeletal theme which I found much more interesting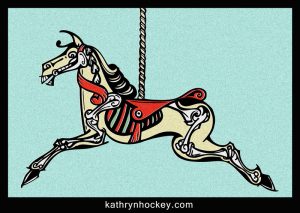 I scanned the new pencil drawing into my computer, vectorised it in Illustrator, then coloured and duplicated it to make a repeating pattern in Photoshop. I also added noise to the image to improve the texture.
I like the way that it's not until you look closely that you see the dark creepiness of this image.
I'm eagerly awaiting delivery of a sample of digitally printed fabric in this design….it's been dispatched today….dead horse cushions, anyone?!