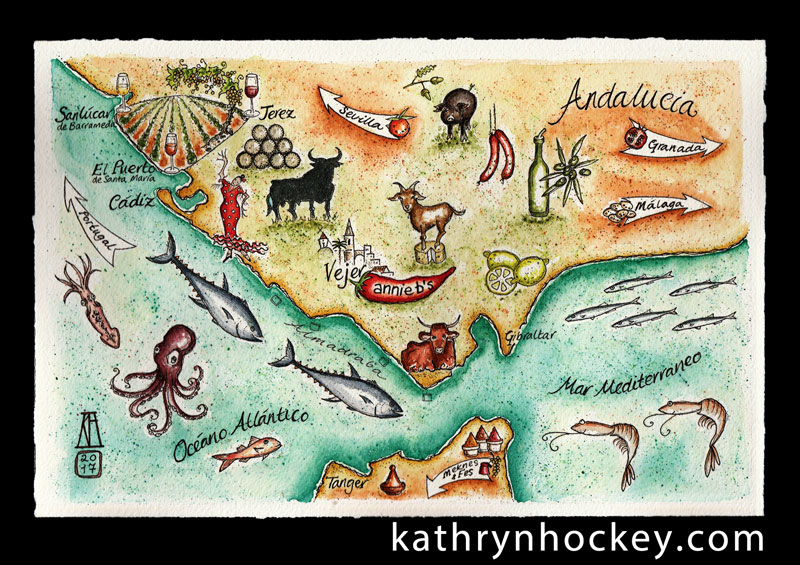 The delightful Annie B of Spanish Kitchen fame recently asked me to paint her a map showing the eating and drinking delights of the area around Vejer de la Frontera, where we are both based.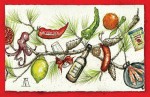 Annie runs sherry tasting classes and cookery courses as well as tapas and wine tasting tours in Andalusia and Morocco. I made a food and drink themed sketch style painting for her a couple of years ago which she used as a Christmas card (right) and she had the idea to turn the food map into her Christmas card this year.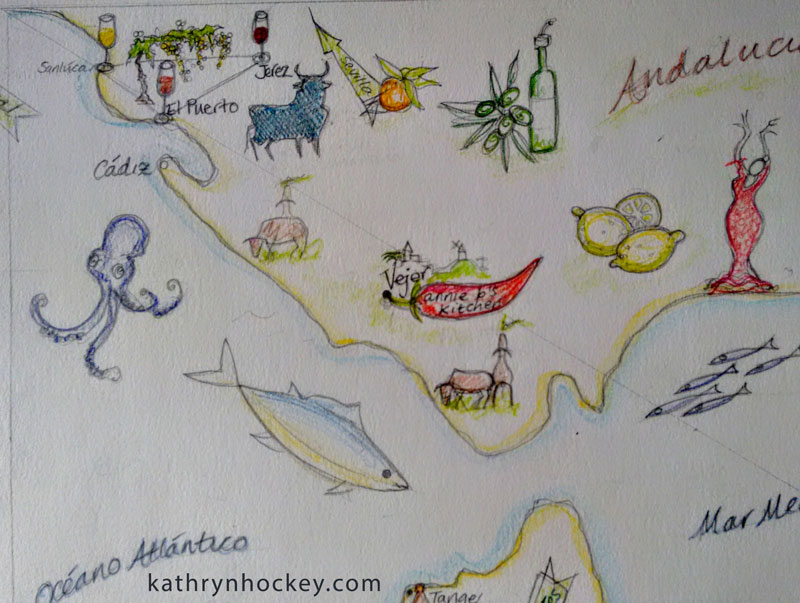 So the first stage of the map design was to work out the extent of the area which could be comfortably accommodated in the same card format.
I roughly sketched the map in coloured pencil (above) and then cropped it until Annie was happy with the layout; then we decided which food and drink elements would be represented and Annie gave me specific tips on how they should be shown. For instance the tuna fish needed yellow spines on their backs, the Retinto cow should be sitting on the beach and the Osborne sherry bull needed well defined 'cojones' (I'll leave you to google that if you're unsure of the meaning!).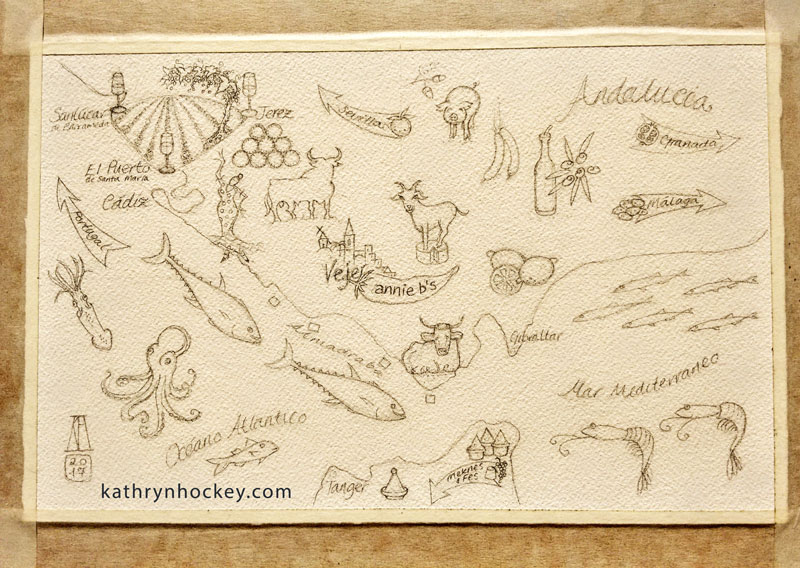 At this stage I got the posh paper out (Arches 300g cold pressed watercolour), tore it to the correct size and taped it to a board before drawing the finalised map carefully in pencil (above).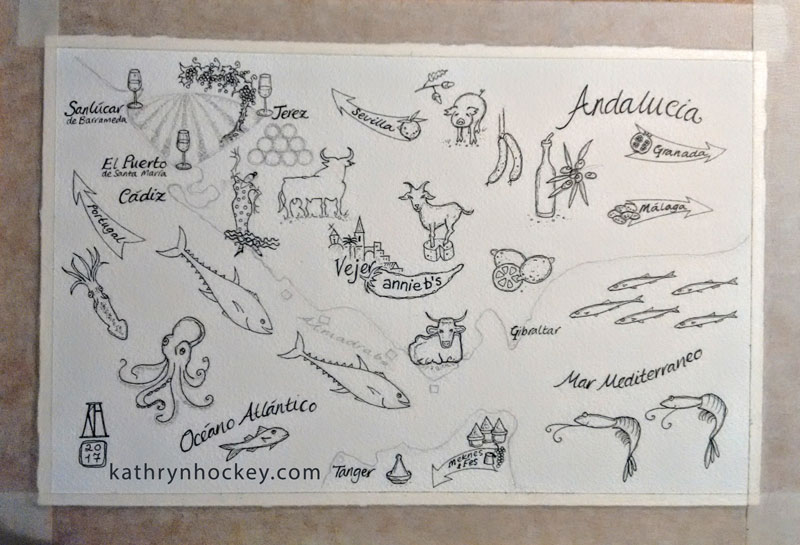 Once I was happy with the outline I drew over it in water resistant pen (above) and added colour in layers of watercolour paint (below).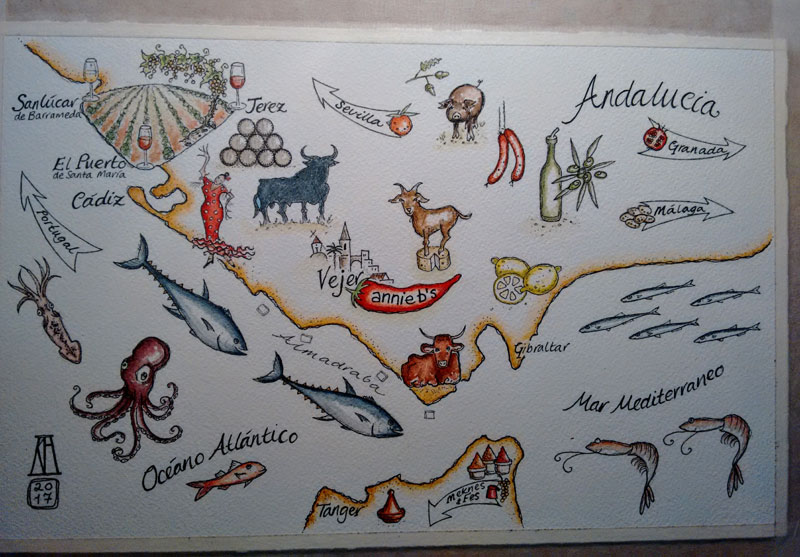 The final stage was to add a bit of multicoloured 'magic splatter' by tapping my loaded paintbrush all over the map which I find makes the texture more interesting as well as unifying the image (below and top).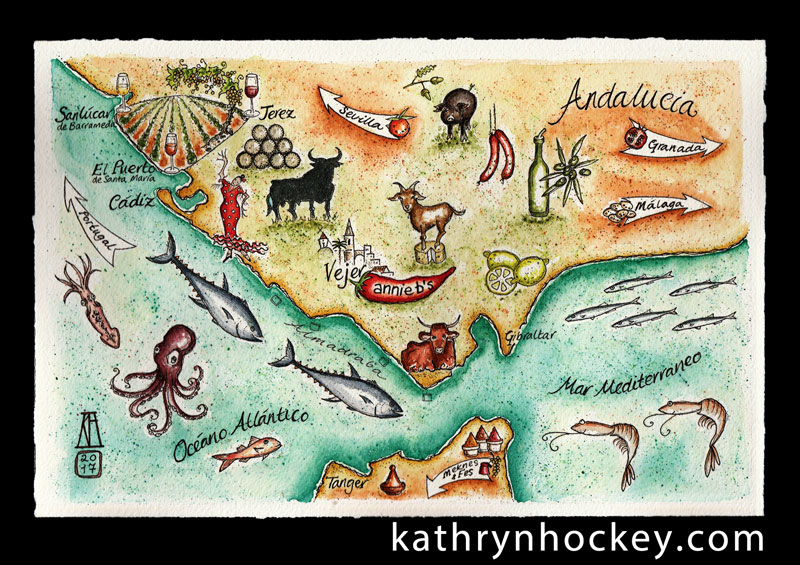 The cards should be delivered next week, I'm really looking forward to popping in to Annie's to collect mine with a nice drop of sherry on the side!