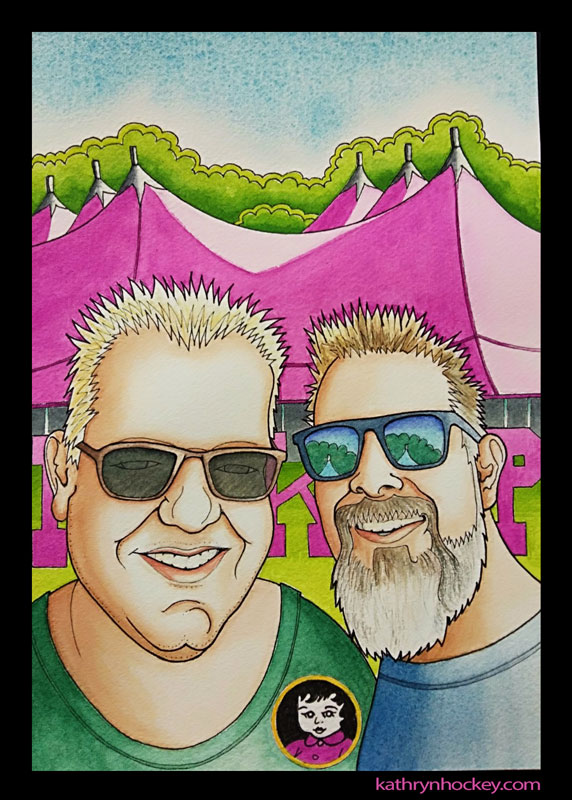 I was commissioned to make this double portrait while I was staying in Holland. I worked from a photo and made a linework likeness in pencil, drew over it in waterproof pen and then coloured it in with watercolour paints.
This was a time consuming lesson in getting the brief clear from the get go.
Initially I understood that Mike only wanted a portrait of his buddy, not a double portrait and I went ahead and finished it (below) without double checking. We were both disappointed at the mix up but very happy with the final outcome.