I was staying at Camping Schoonenberg, a beautiful campgound set in woodland in North Holland when one of the staff members saw me painting a portrait. He showed a photo of my painting to the manager who asked me to make a new combined sign and map for the campground. Delighted!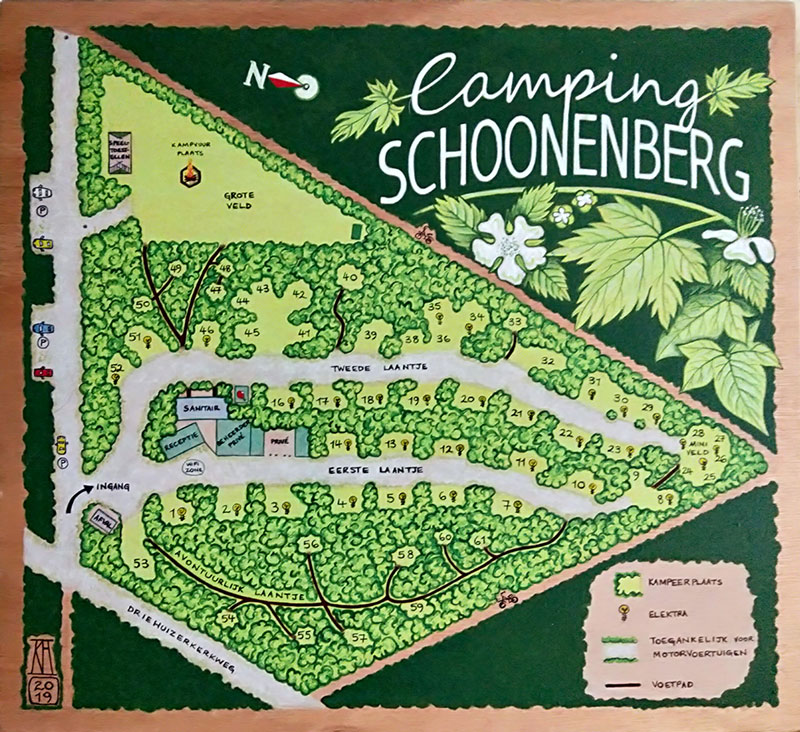 I started by making a rough map of the campground as I walked around it, using an aerial view from google earth as a template for the outline. The manager then helped me number the camping places and mark which ones had electricity.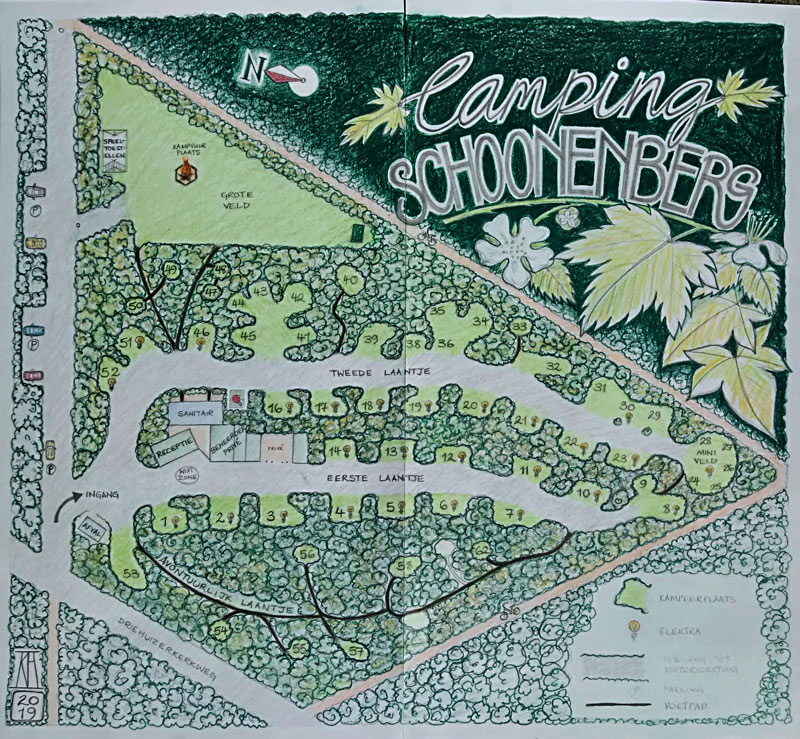 I then drew the full size map out on paper and added all the details and text (above).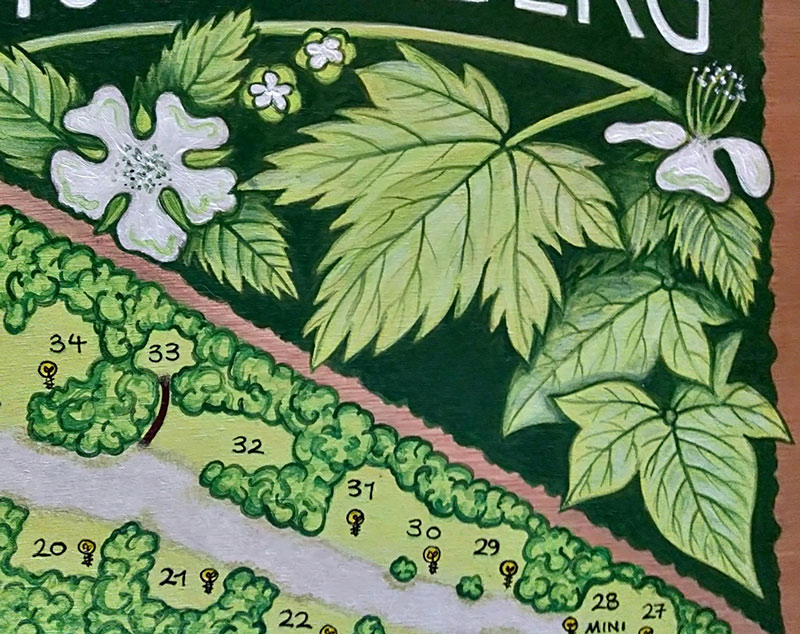 Once the draft had been approved I traced it onto a piece of primed marine plywood which had been cut to allow a narrow unpainted border.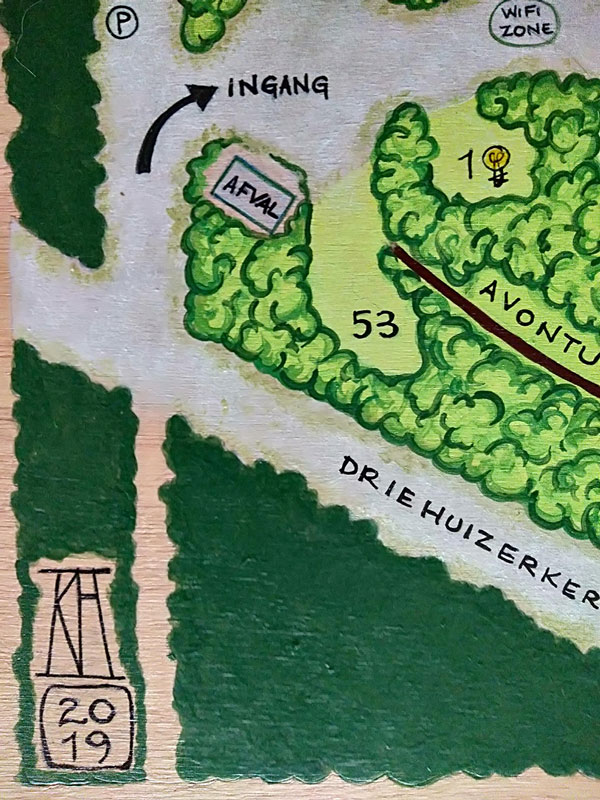 Since the sign will be hung in a place which is sheltered from direct sunlight and rain and will be stored inside during the winter months when the campground is closed I chose to use acrylic paints which are water based. That makes the whole process much cleaner and odour free.