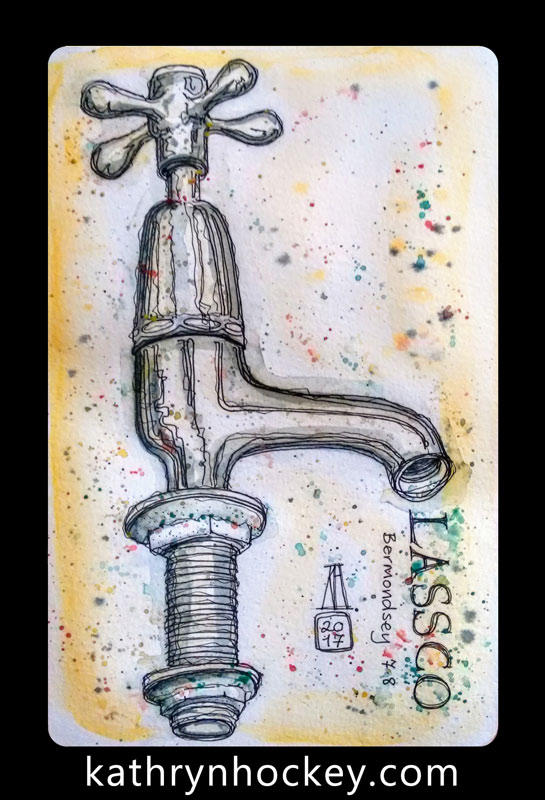 I had a lovely outing to Lassco salvage yard in Bermondsey the other day; not only do they have many interesting and beautiful objects which have been rescued from old buildings but there's a splendid café there too.
I was particularly taken by the tap collection and immortalised this example over a nice pot of green tea.
My companion made a beautiful pencil drawing of another tap, both our drawings along with our models are shown below.