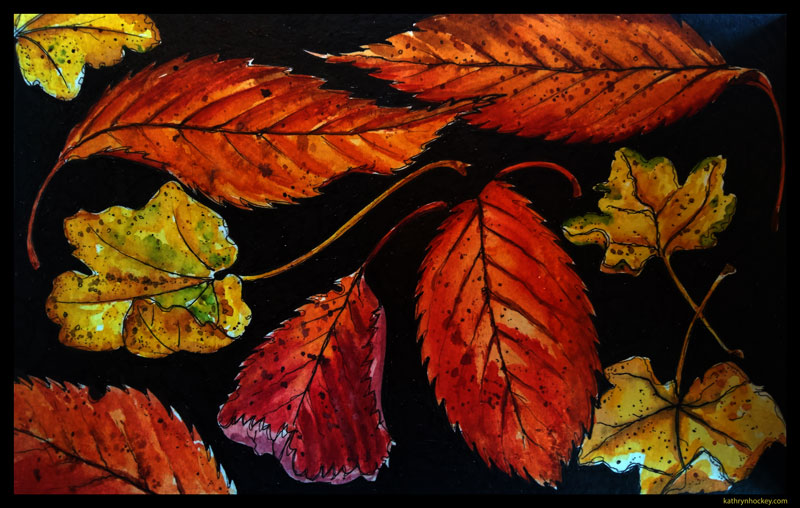 I was out walking one day and these beautiful fallen leaves seemed just too wonderful to leave behind. I wanted to paint the background black as a contrast to the bright leaves.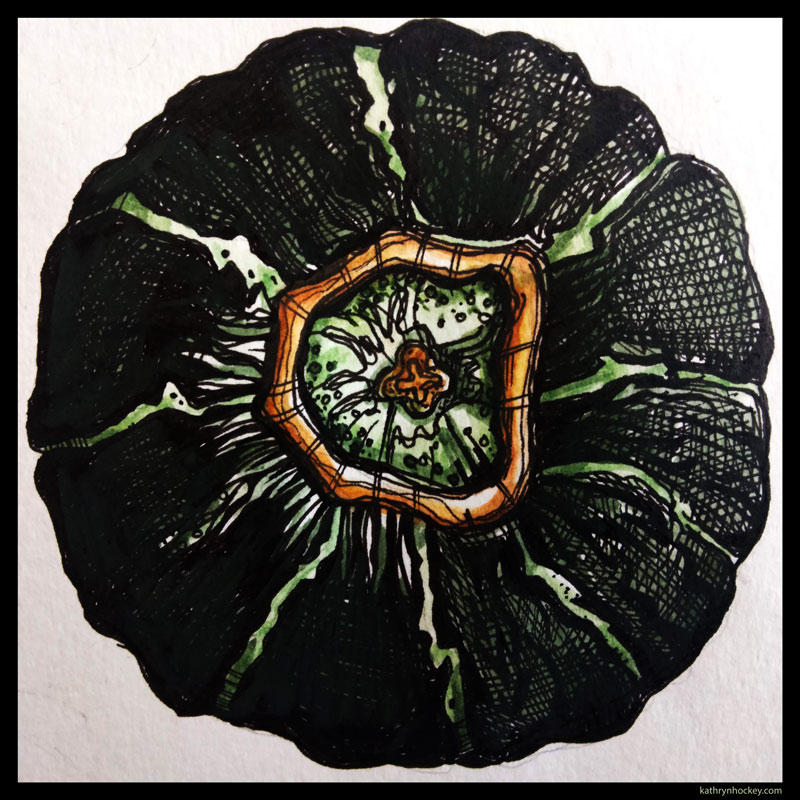 Here's a pen and wash study of a little squash I grew in the summer this year, I love that deep, dark green and the lighter verdigris veins that demarkate the segments.
I added a digital background to the version below as I thought the orange would contrast well with the green.