Monthly Archives:
July 2017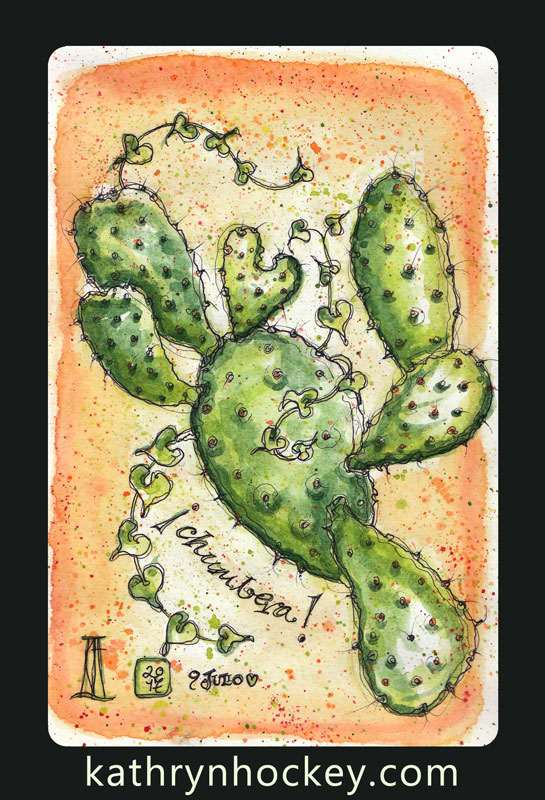 I'm delighted to have finally found a chumbera (prickly pear) with some lush new growth; the once ubiquitous and beautiful cactus is suffering an infestation of insects and slowly dying out here in Andalusia.
Moi from the gorgeous Ecléctica Deco shop in Vejer suggested that I sketch a chumbera a good while ago; he told me he'd seen a good one in La Breña national park so I set off for a hike on a really hot day search of it…needle in a haystack situation ensued. His next sighting was luckily closer to home and much easier to find.
I missed it in flower but hey-ho…the heart shaped leaf was a bonus…promise it was actually like that!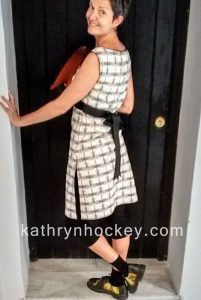 So this little number is the result of my third dress making adventure; using a black on beige version of my dragonfly fabric design which I had digitally printed in the UK by Woven Monkey.
I find the boat neck / empire line combination really comfortable and flattering so I've continued it here but by cutting the hem straight and splitting the sides I've converted the dress into more of a tunic which allows for much more movement below the waist…I can run in this one but long undergarments are essential for the preservation of modesty!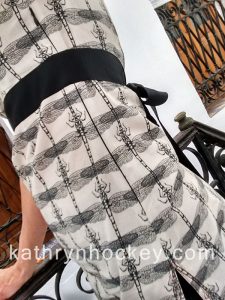 I wanted to make the bodice of this dress more closely fitting which meant putting in more darts and a zip. I opted to put an 'invisible' zip in the side seam (right) and thanks to guidance from several YouTube tutorials my first ever attempt worked pretty well.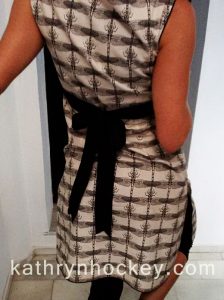 I also decided to sew on a long black ribbon to accentuate the empire line and add a bit of flounce round the back.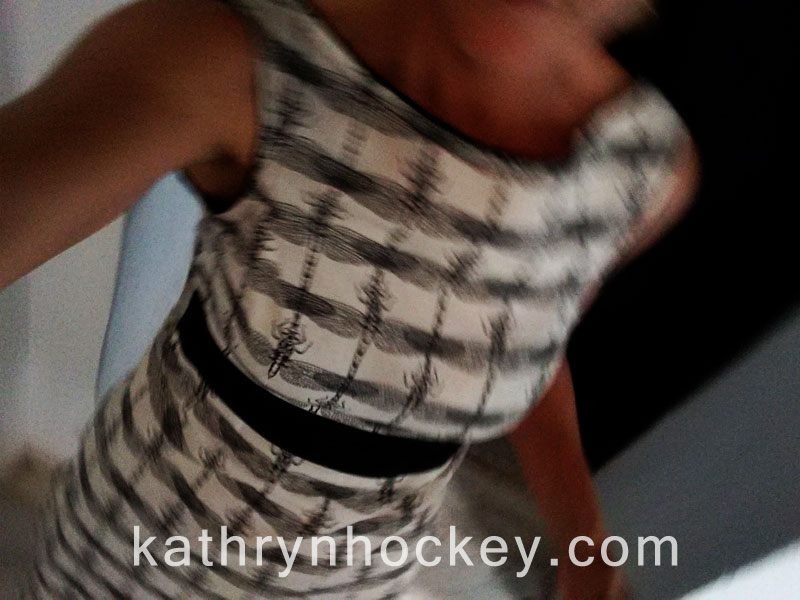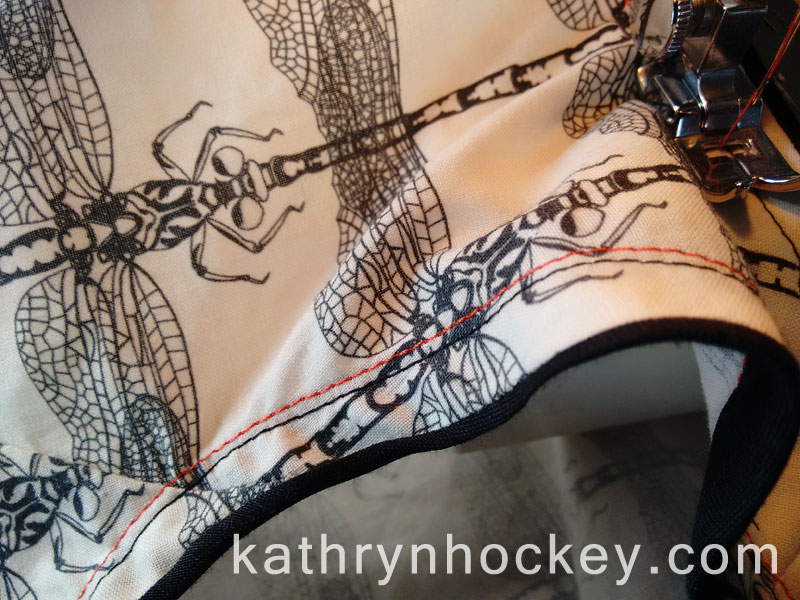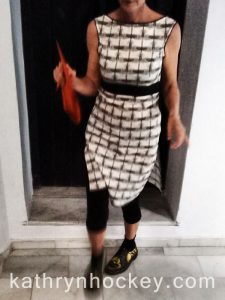 While making my first two dresses – from my Dragonfly (white on grey version) and Horse fabrics – I'd come to love bias binding so I decided to use it to make a contrasting trim around the neck, arm holes and hem on this dress. I was also inspired (by a pair of black, beige and orange shorts I own) to add an orange top stitch to jazz up the black and beige combination.
Feels jolly nice on and washes well! Yay!