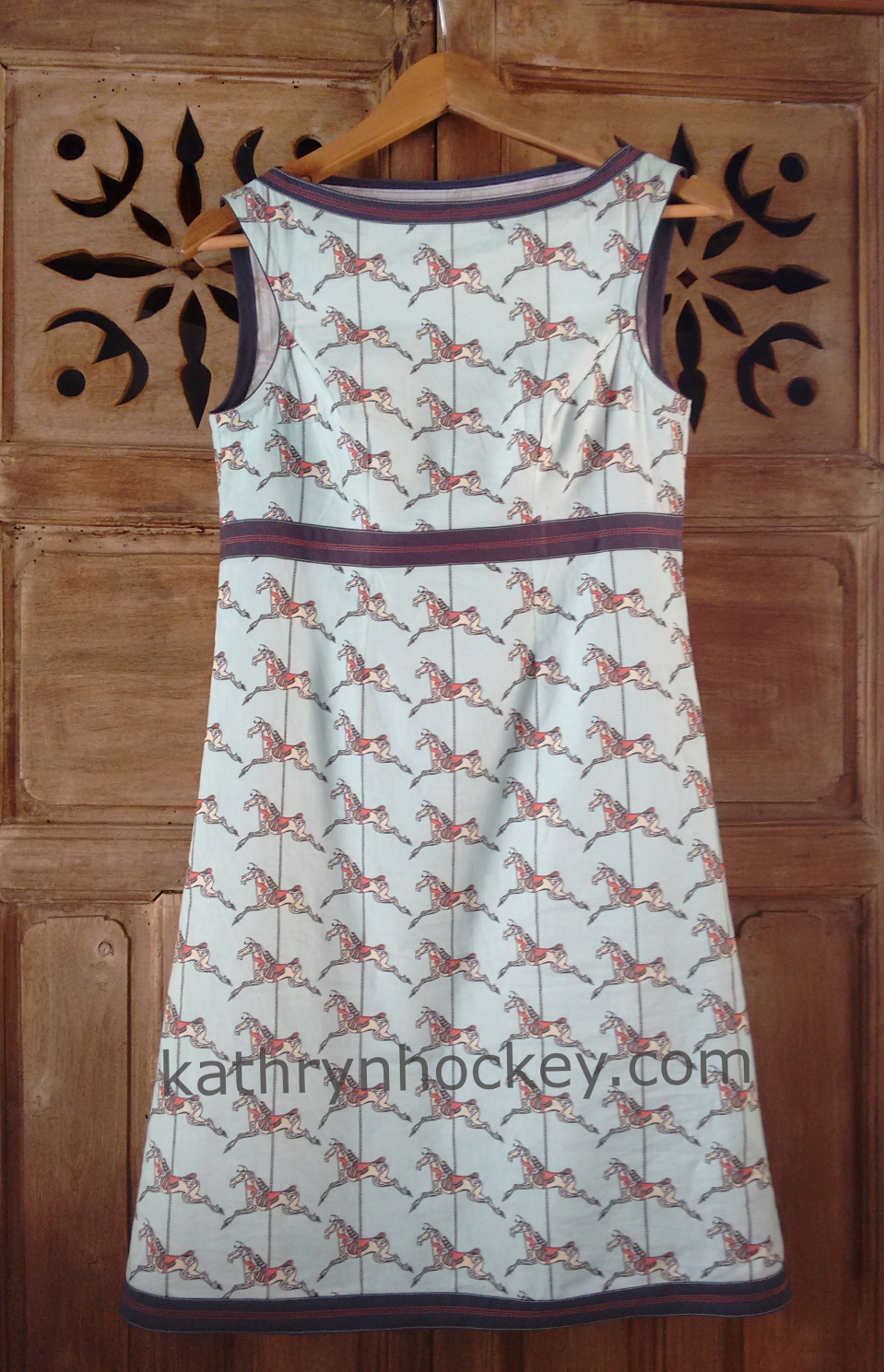 I'm jolly pleased with my horse dress; the result of my latest adventure in home sewing. It's a variation of the first dress I ever made (a shift style sewn from my dragonfly fabric) and since I mastered the use of bias binding on that project I decided to make an external feature of it this time; embellishing it with contrasting stitching.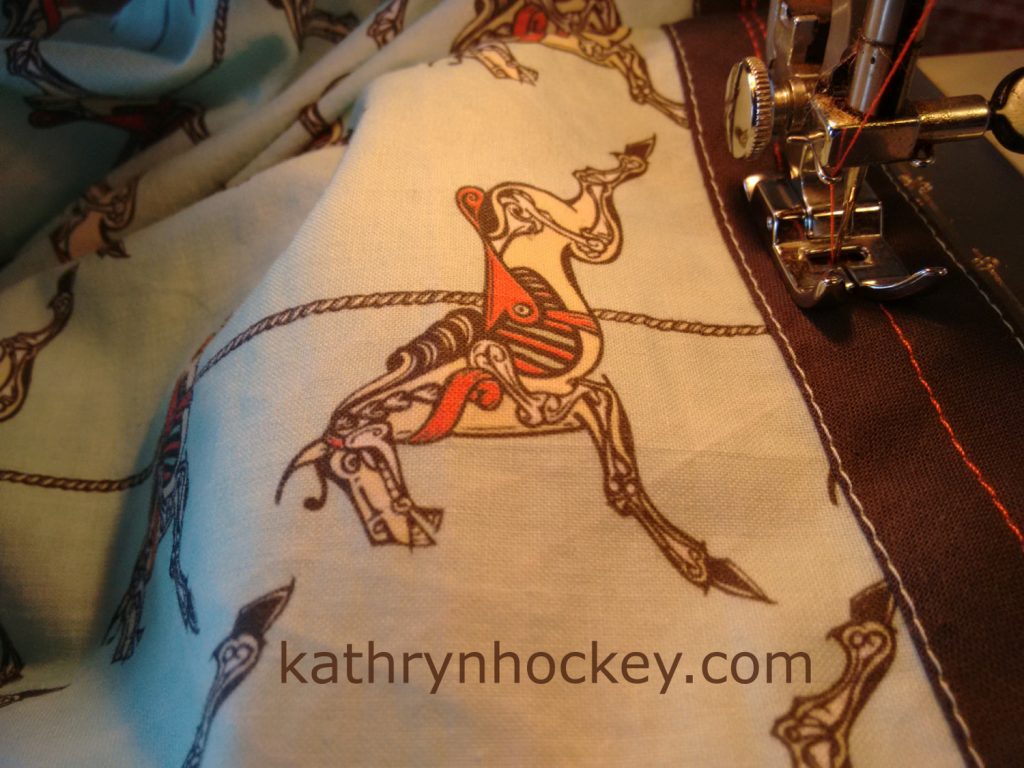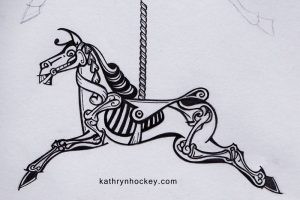 The horse motif was inspired by the extraordinarily beautiful hand painted artwork I saw when Carter's Steam Fair visited Maldon in Essex.
I made a pencil drawing (left) using my photos for reference, taking a morbid turn by adding the skeleton of the horse as part of the decoration.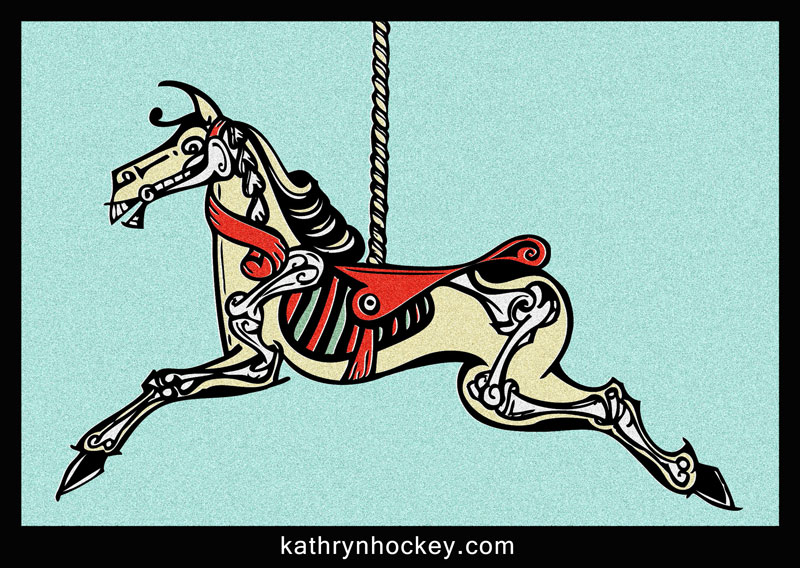 I vectorised the drawing in Illustrator, used Photoshop to colour it and make the repeat pattern, which I then had printed onto a light cotton by the lovely folk at Woven Monkey.
The dress feels lovely on, here's me posing about in it on my 50th birthday.
Could it possibly be said that I'm flogging a dead horse? You bet!