The Vejer Sketchers met today for the first life drawing session in the new Arte Vejer castle headquarters.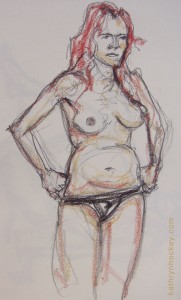 The model we'd booked to sit for us couldn't get her car started but luckily found us a splendid last minute stand-in and all went well until our half time coffee break in a local bar…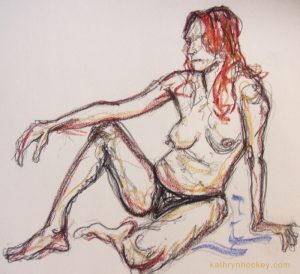 We returned to the castle to find ourselves locked out with all our equipment still inside. It took a fair amount of door thumping and shouting to attract the attention of the key toting tour guide inside.
All in all a very enjoyable if slightly chaotic morning. It was the first outing for my pastels too, I love the intensity of the colours, the granular texture and the smooth way they go on…I'm looking forward to conducting more experiments with them soon…