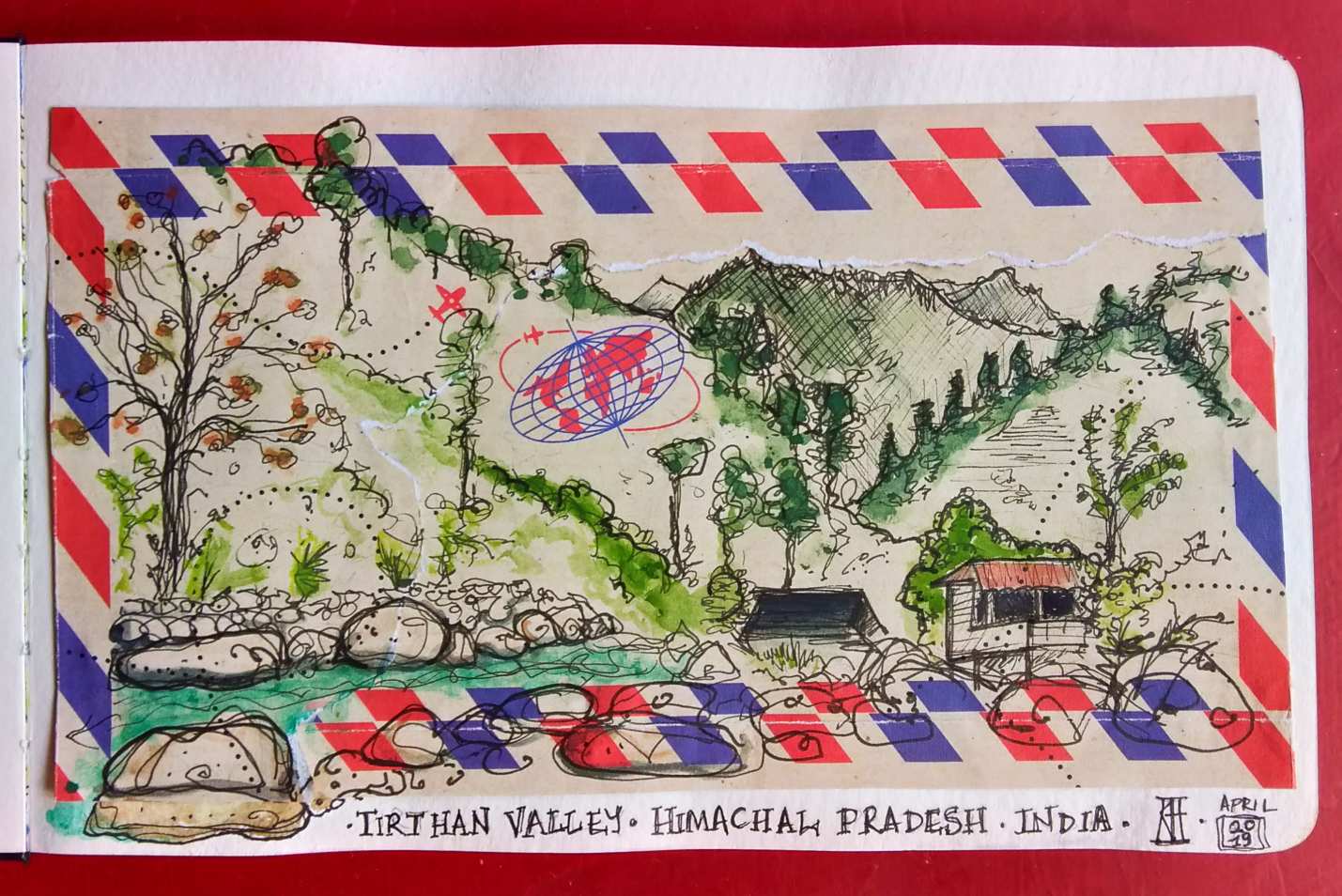 Himachal Pradesh was on my wishlist from February but the weather was just too cold to make the trip pleasurable until spring finally arrived halfway through April.
I kept seeing gorgeous photos on Instagram and eventually booked two sets of accommodation in the Tirthan Valley. It was still damp and rainy when we arrived but we had a wood burner and electric blankets in our room to turn the chill into cosy.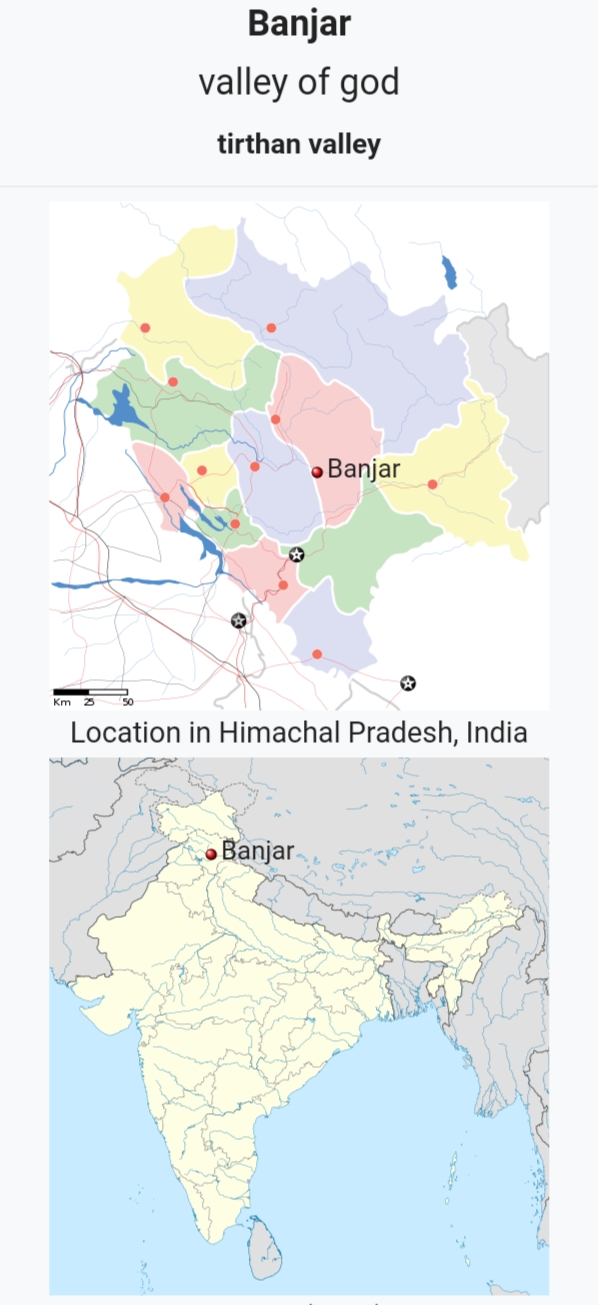 To reach Himachal Pradesh from West Bengal we took a taxi from Siliguri to Bagdogra, flew to Delhi then on to Chandigarh (both steaming hot), then hired a car and driver to drop us in the Tirthan Valley.
Flights from Delhi to Kullu Manali (Himachal Pradesh's airport) are extremely expensive and unreliable due to the weather conditions, and while night buses from Delhi to Kullu are cheap, they take about 10 hours and don't have proper sleeper berths (just reclining seats).
So that's why we opted for the car and driver; door to door convenience, comfort and a reasonable price. Salman the driver loved the trip too, it was his first visit to Tirthan and he was mightily impressed by the phenomenal landscape.
A landscape which I found impossible to capture well in watercolour. I made one attempt which ended in frustration so I covered the mess with a collage and did a simple sketch on top. Life is too short to labour over landscapes when you can simply admire them.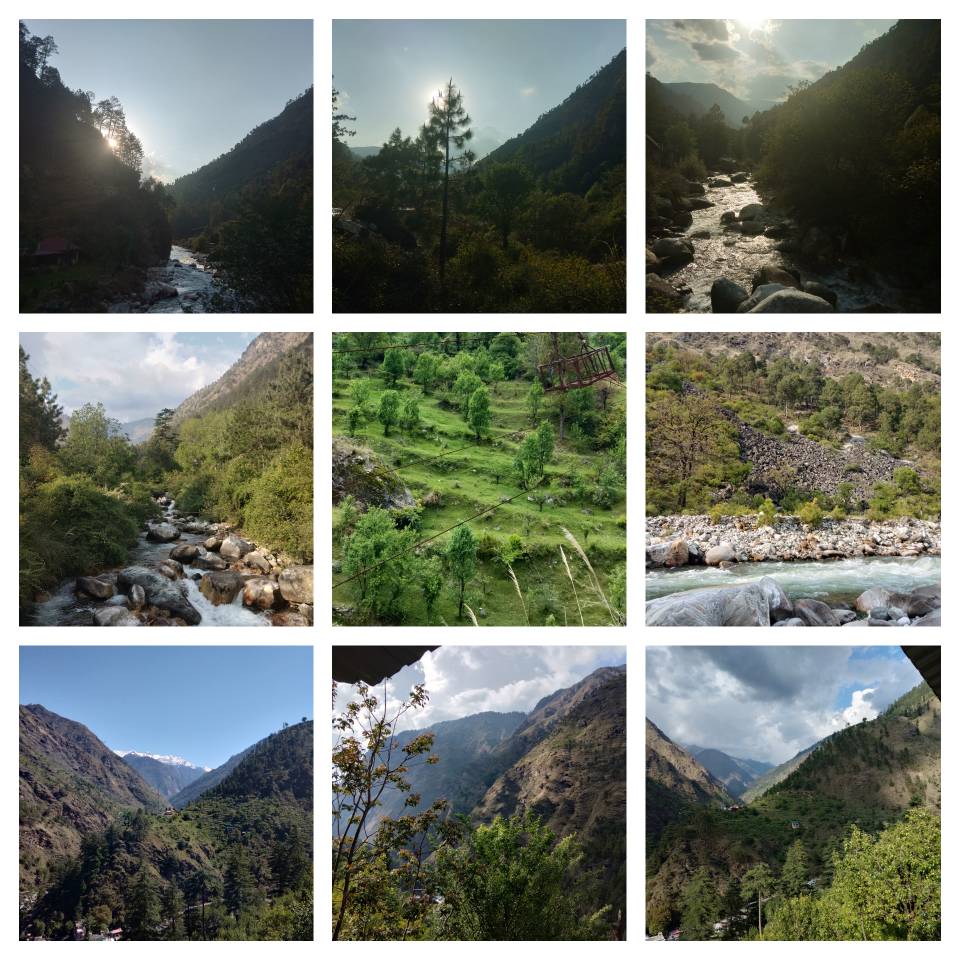 Still with an eye on the weather in desirable destinations like Manali and Mcleodganj (the Dalai Lama's base in India) at higher altitudes we decided to stay put in the Banjar region until we had to return to Delhi and then to London. Comfort won out over curiosity; a sign of age perhaps.
Himachal Pradesh is a fantastic place to finish my trip. The weather is gentle as are our generous hosts here in the Tirthan Valley.
I also found this epic book in our guesthouse and was immediately hooked.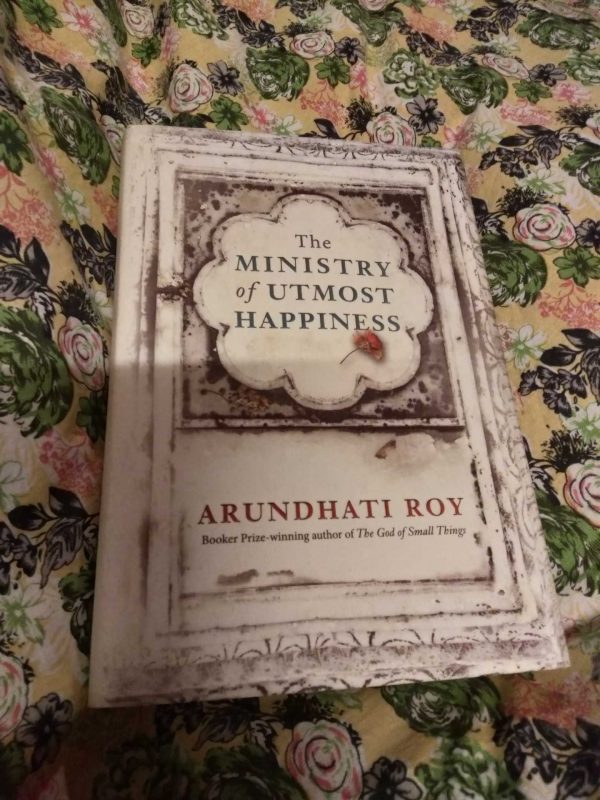 India had been a profoundly wonderful and confusing experience, there were many points when I felt like I'd had enough but then something amazing would happen and I'd bounce back.
Arundhati Roy, perhaps as only an Indian woman can, weaves a beautiful tale entwining the tragic, seemingly eternal (and universally human) threads of sexism, racism, classism, religion, corruption, exploitation and violence in 'The Ministry of Utmost Happiness'. The book is mostly set in Kashmir and Delhi but encompasses the whole of India.
"They aren't very good at other people's pain. But then who is? … What we have on our hands is a species problem. None of us is exempt."
A sad but funny and fascinating read and a great Indian history lesson.
Europe will undoubtedly seem pale after India but I will be happy to dress and express myself as I wish again without worrying that I'm offending anyone.
That's a huge luxury, as is white privilege – being born in a relatively rich, secular and democratic country.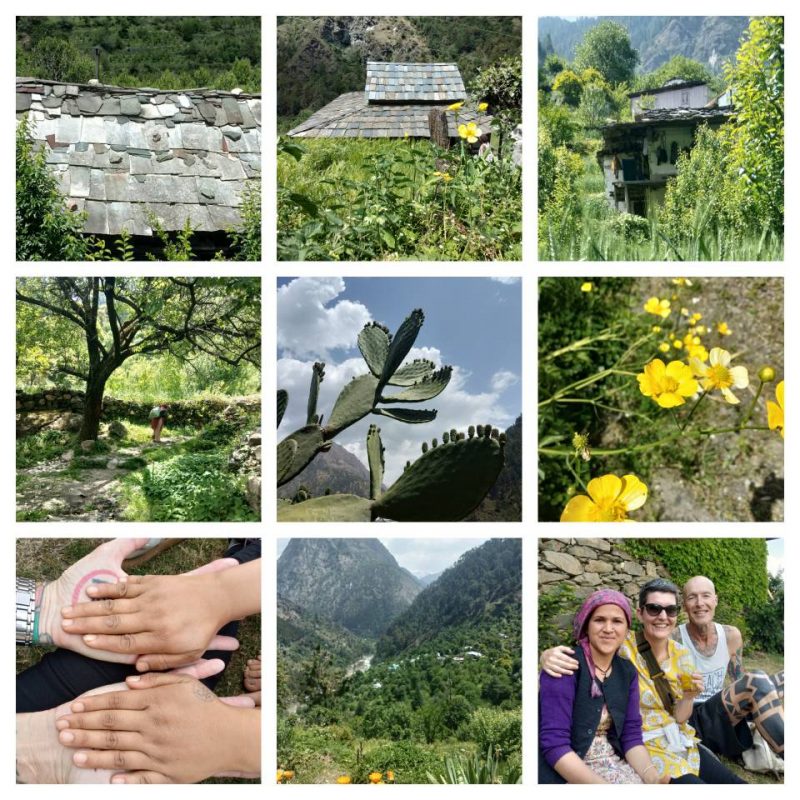 Himachal Pradesh is so beautiful in the springtime and the people of the Tirthan Valley are so warm, kind and hospitable. We climbed up a really big hill today; up a dirt track, stone steps, through flowery meadows full of butterflies, we passed a waterfall, a few slate roofed cottages and a tiny school. Near the top a dog started barking at us quite enthusiastically; his lovely family gave us a glass of cold cordial and invited us in to see the temple in their new wooden house. We had very few words in common but they worked.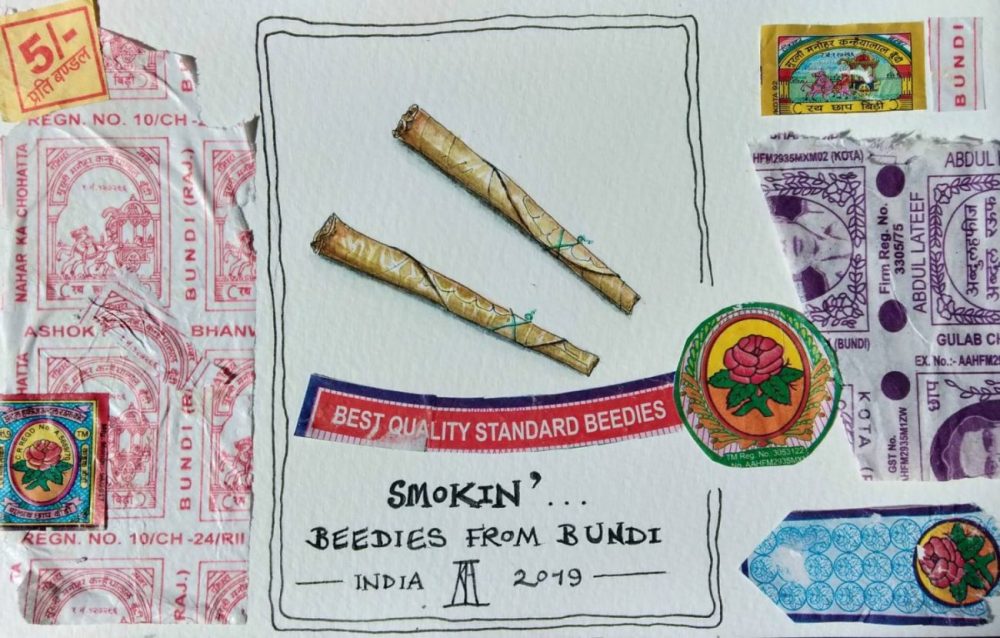 Little sketchbook homage to the humble bidi (or beedi) a cheap but tasty Indian smoke. Basically it's a leaf rolled around a tiny bit of tobacco, secured with a string. There was a bidi factory in Bundi, a beautiful town in Rajasthan that I visited in January. The bidies in the image above are painted, the rest is a collage of beautiful bidi packaging.