To herald the arrival of springtime the good folk at Mary's Living & Giving Shop in Bermondsey Street (where I work as a volunteer for a few hours each week) invited me to design and execute an illustration for their window.
What a lovely project – and right up my street!
I decided on a flowers, birds and bees theme in a loose art nouveau style and made a sketch to scale.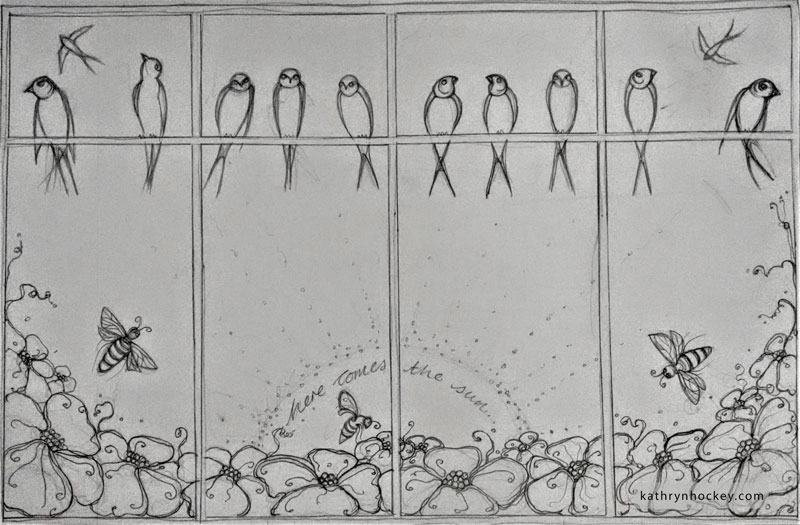 Before embarking on the window I had a little practise with the chalk pens on a small sheet of glass and assigned colours to the different elements of the drawing….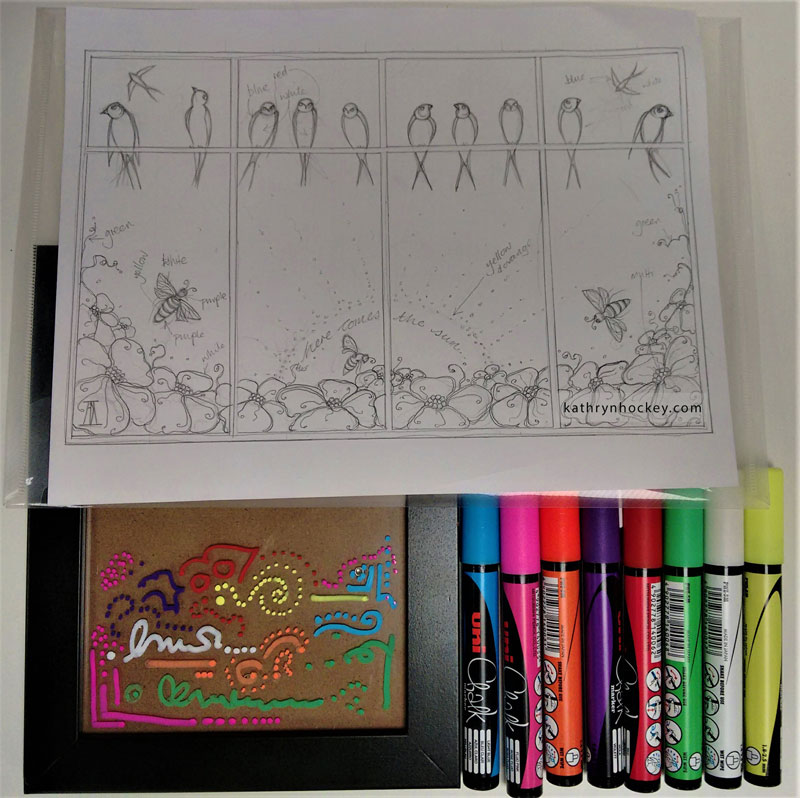 …while Kerry kindly cleaned the window in preparation for the obligatory 'before' photo.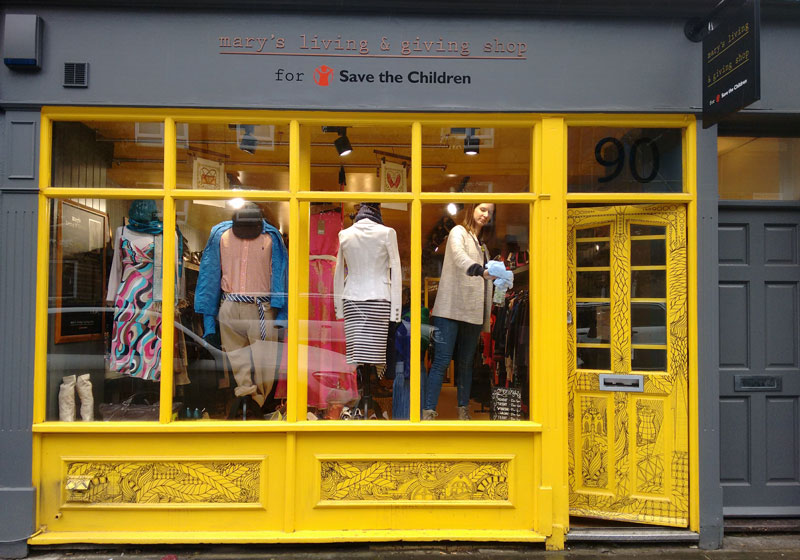 (You can just see my two remaining 'Pre-Loved Fashion' drawings hanging up there behind the manequins.)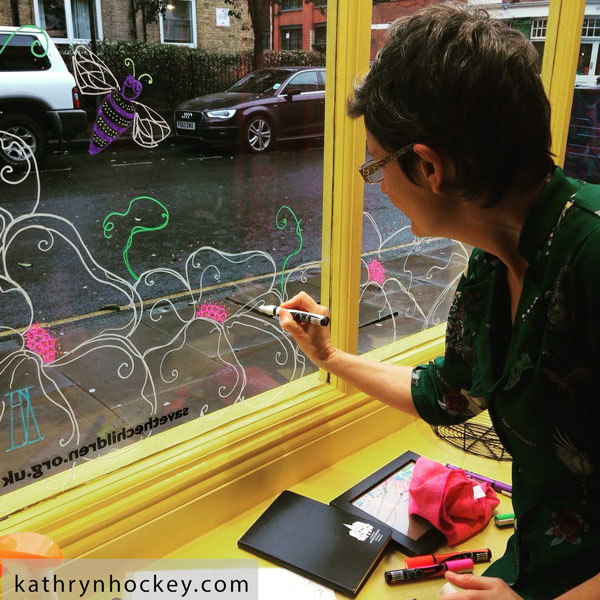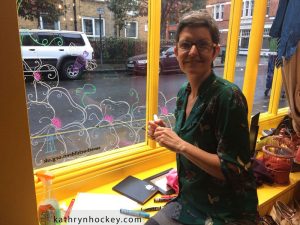 Artist at work!
Here are a few photos of the completed drawing, which took a couple of sessions to finish…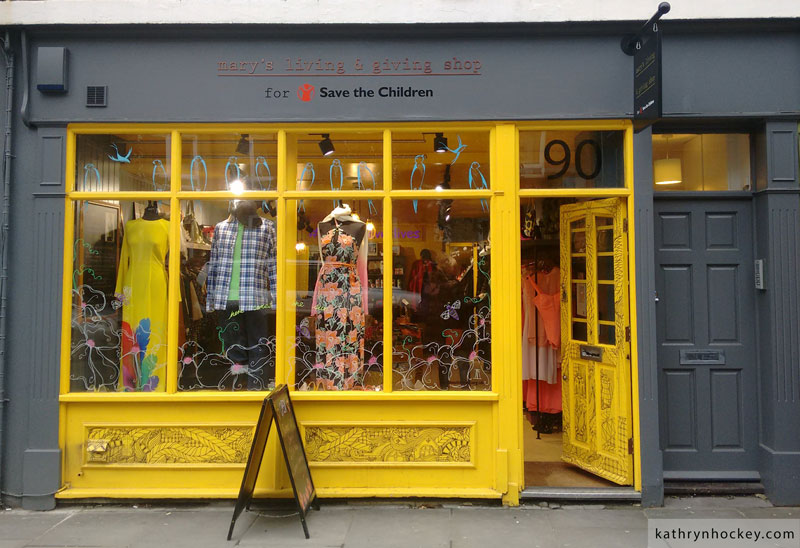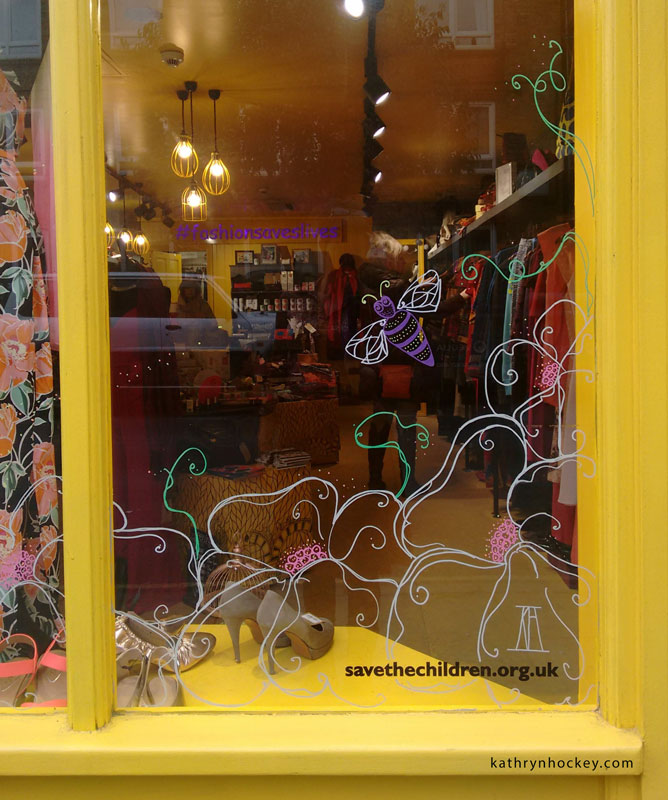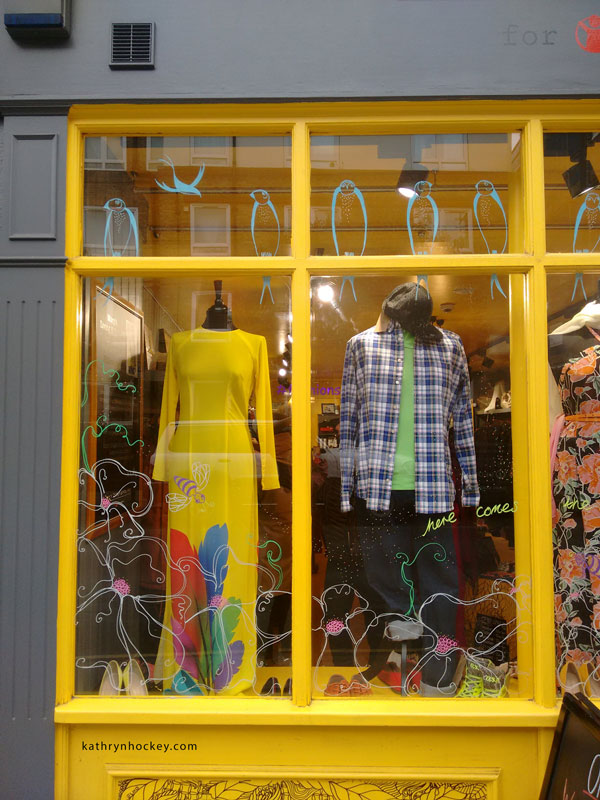 …needless to say the 'here comes the sun' caption is more of a wish than an observation during springtime in Britain!
I really had so much fun with this project and am so grateful to the Mary's Living & Giving team for trusting me with it – thank you!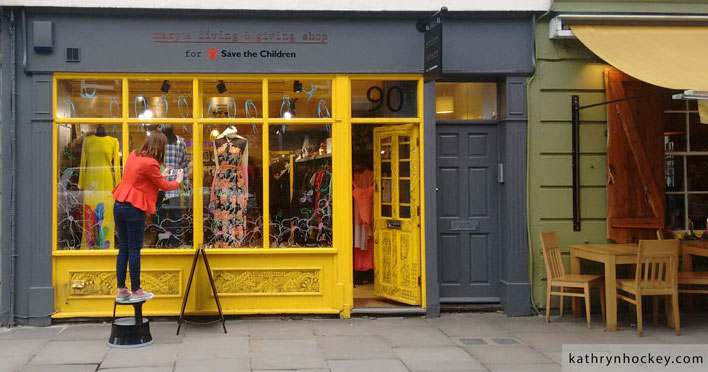 Post script
As well as being right up my street this project is also a trip down memory lane (pun central…sorry!). About 20 years ago I did some window painting at The Honest Cabbage Restaurant, 99-101 Bermondsey Street (below left)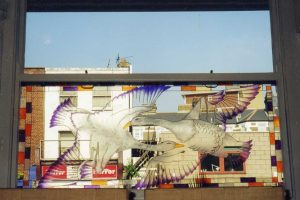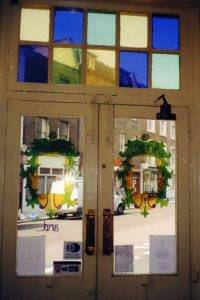 and her sister restaurant The Honest Goose on The Cut in Waterloo (above).
The Cabbage has since been converted to The Garrison Public House – my artwork didn't survive but that tends to be the way with mural art unless you're Banksy.