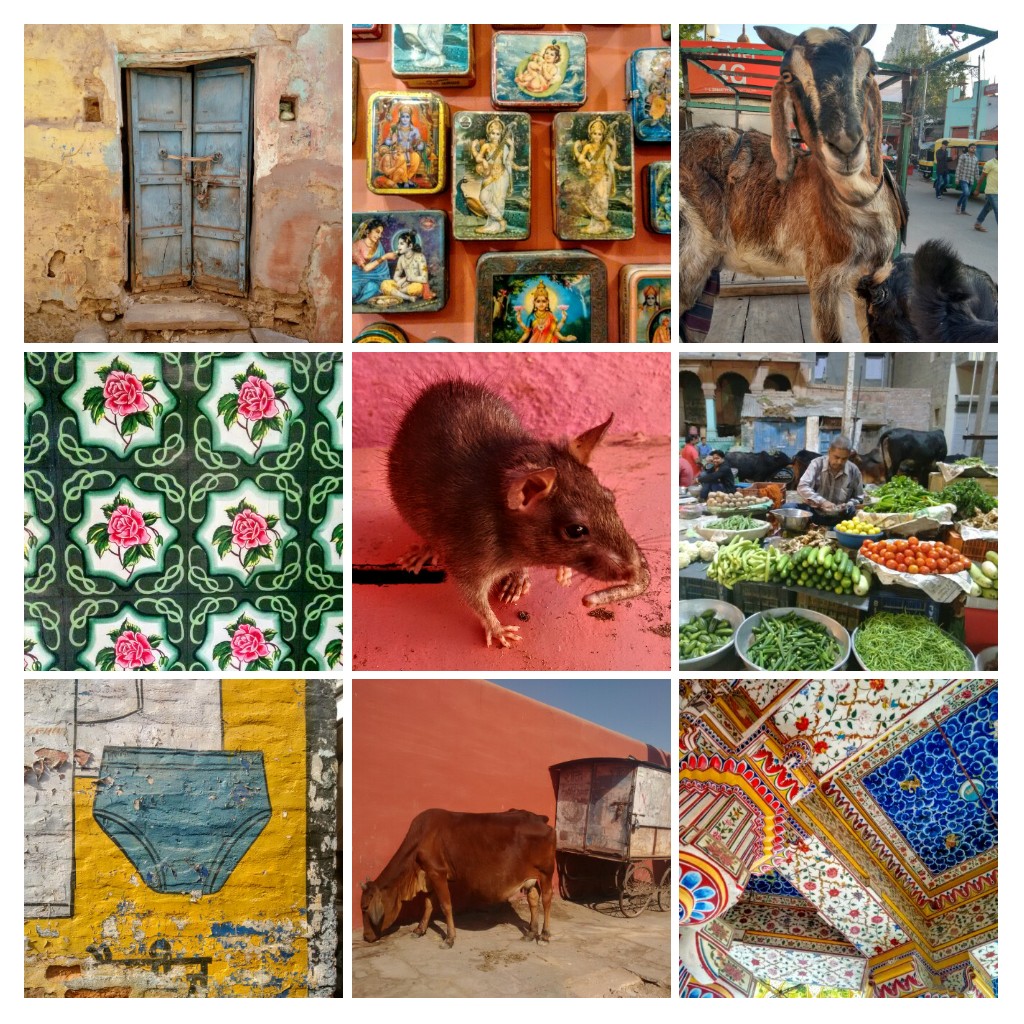 I only intended to stay in Bikaner for two days, just to visit the famous Karni Mata rat temple in nearby Deshnoke (weird I know, but I'm a rodent fan).
I painted the little pen and wash study below from a photo I took at the temple.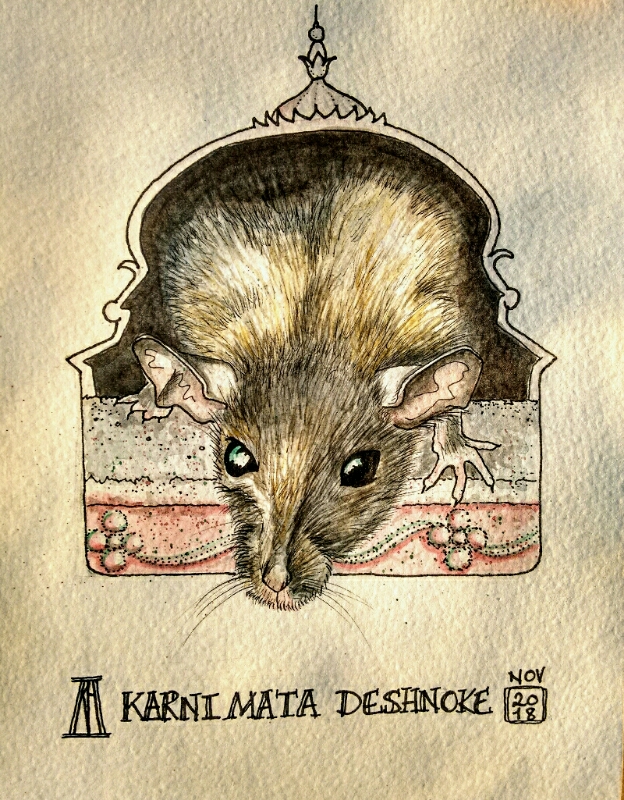 Then I met a guy who offered me free bed and board in exchange for some painting work at the hostel he's renovating so I stayed an extra three days, and had a lot of fun.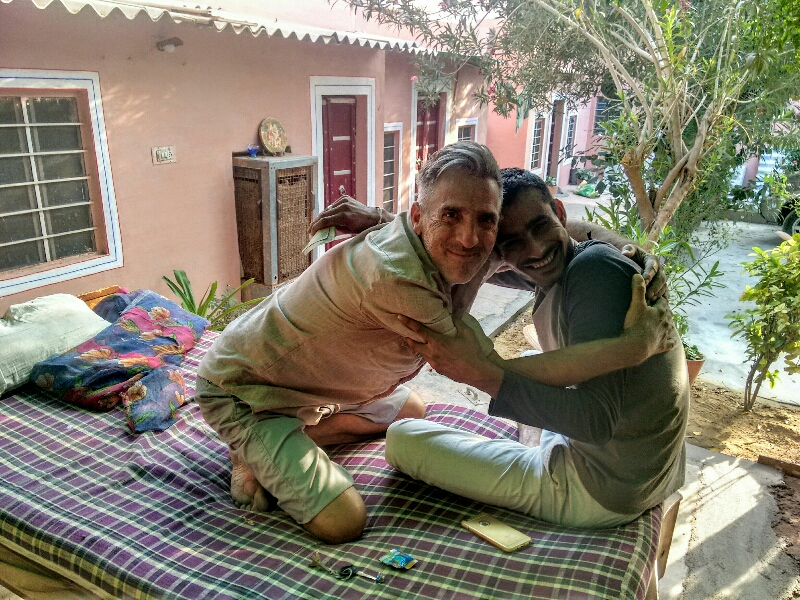 I painted the frames around the doorways and windows behind my hostel buddies in the photo above, and below here's me finishing off the stripes.
That's Auntie Gee in the background, she owns the place, directs the workers and delivers chai.
Bikaner is beautiful in a dusty way and largely unspoilt by tourism. There are a number of guesthouses in huge hawelis in the old town which is where I stayed at the start of my visit. Then I moved downtown and took a lovely walk to the market most nights to eat street food near the stunning Bhandasar Jain Temple.