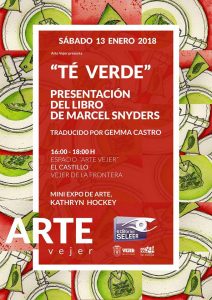 On a rainy January afternoon my friend Marcel Snyders presented his play 'Té Verde' (Green Tea in English) to an enthusiastic audience in the castle headquarters of Arte Vejer.
I designed the front cover for Té Verde back in October 2017 (you can read about the process here) so Marcel invited me to exhibit some of my art work during the event.
That's Marcel (below) being interviewed by Paco Ariza Varo from Radio Vejer before Marcel interviewed me….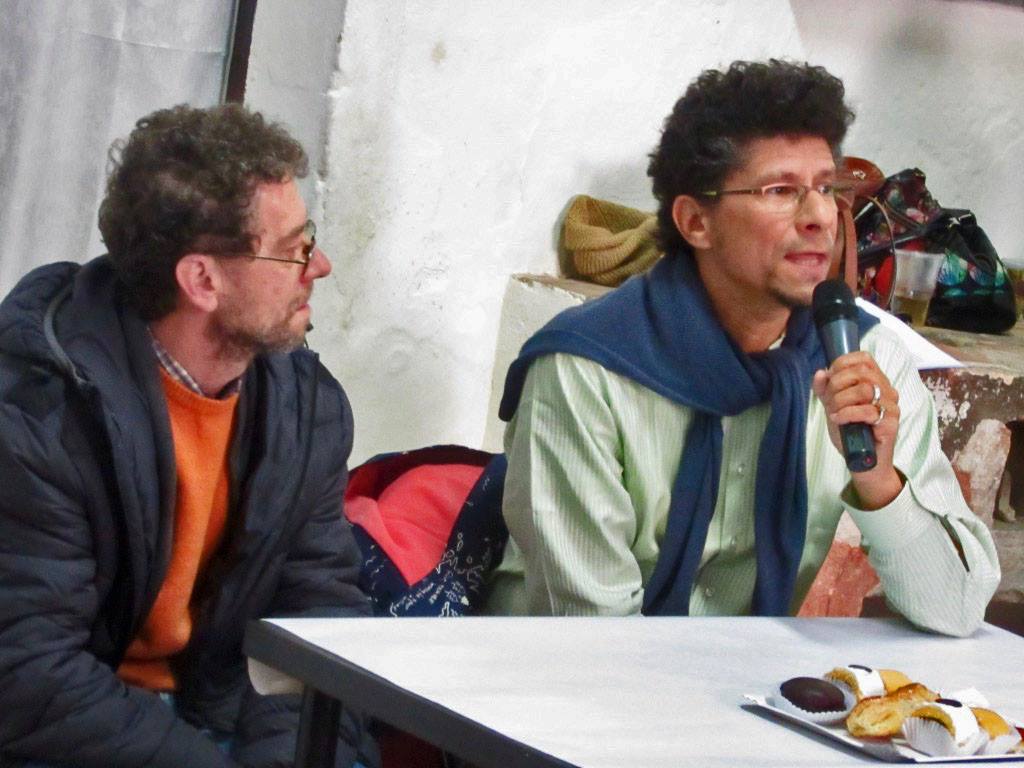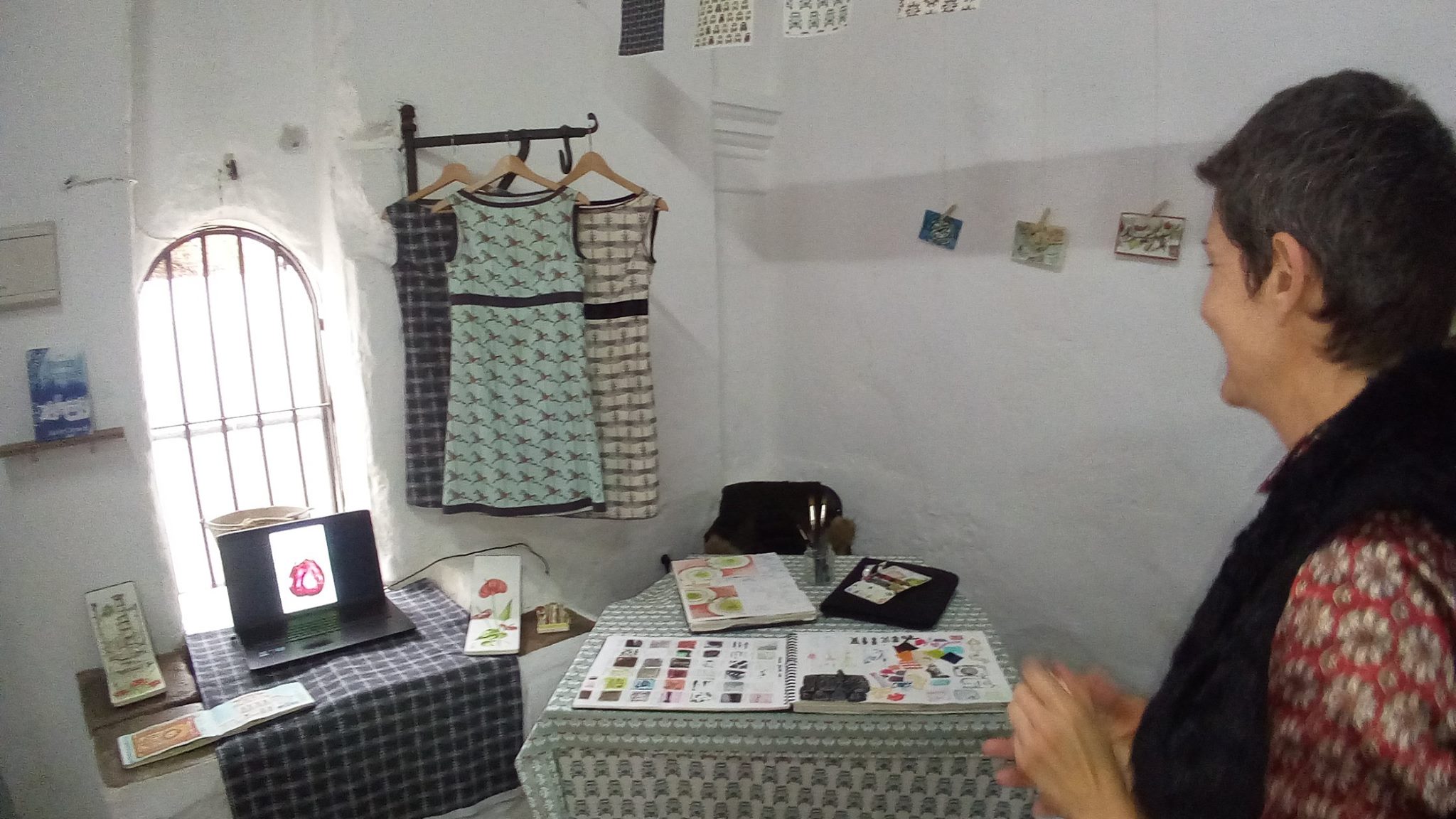 I decided to keep the exhibition small and simple so I showed a selection of my sketchbooks with my painting materials (to demonstrate the process of illustration) alongside the finished illustrations for: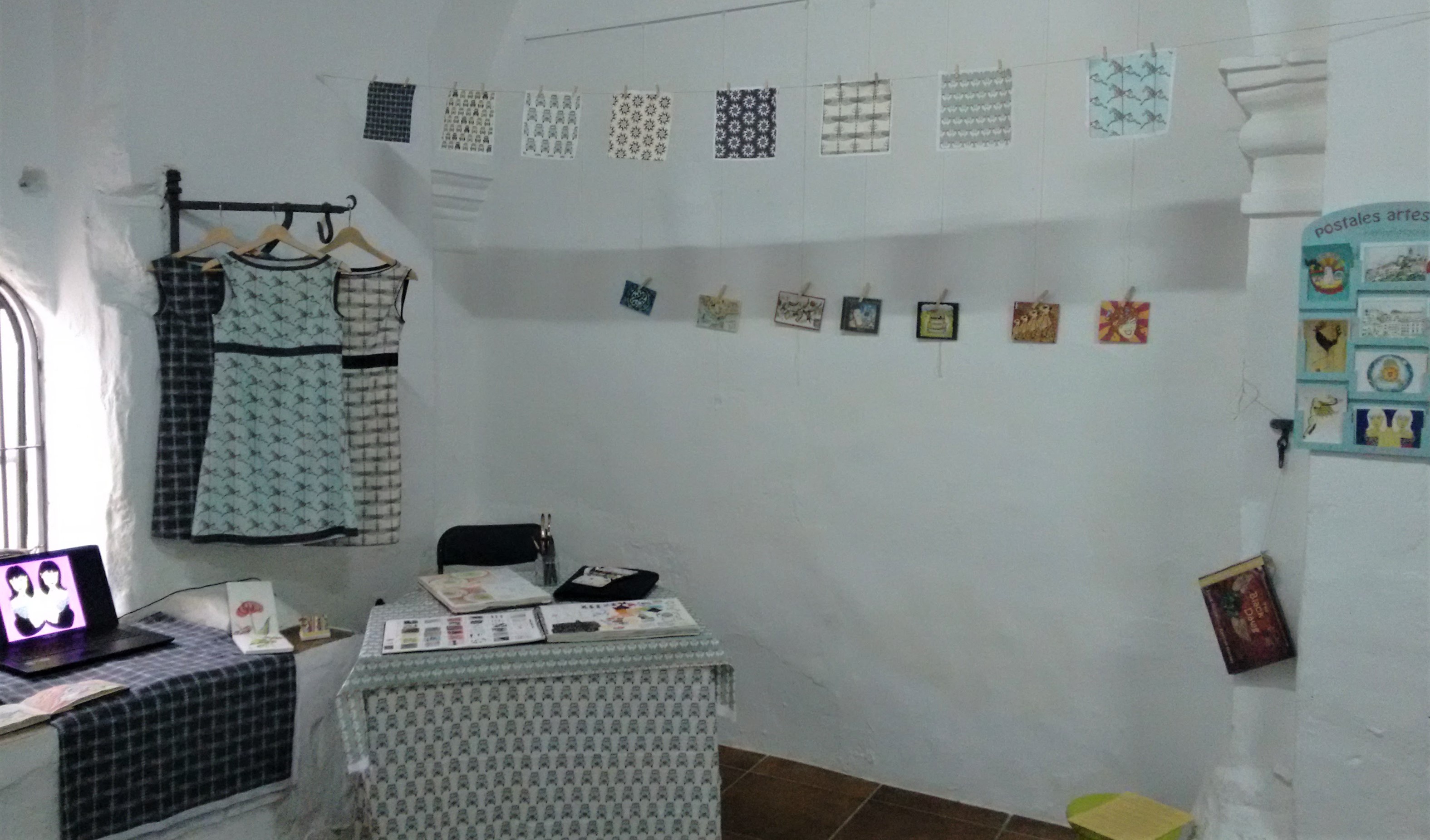 I also displayed some of my fabric designs (my current favourite form of illustration!) and the dresses I made from them, as well as a selection of postcards and a computer slideshow of other artworks.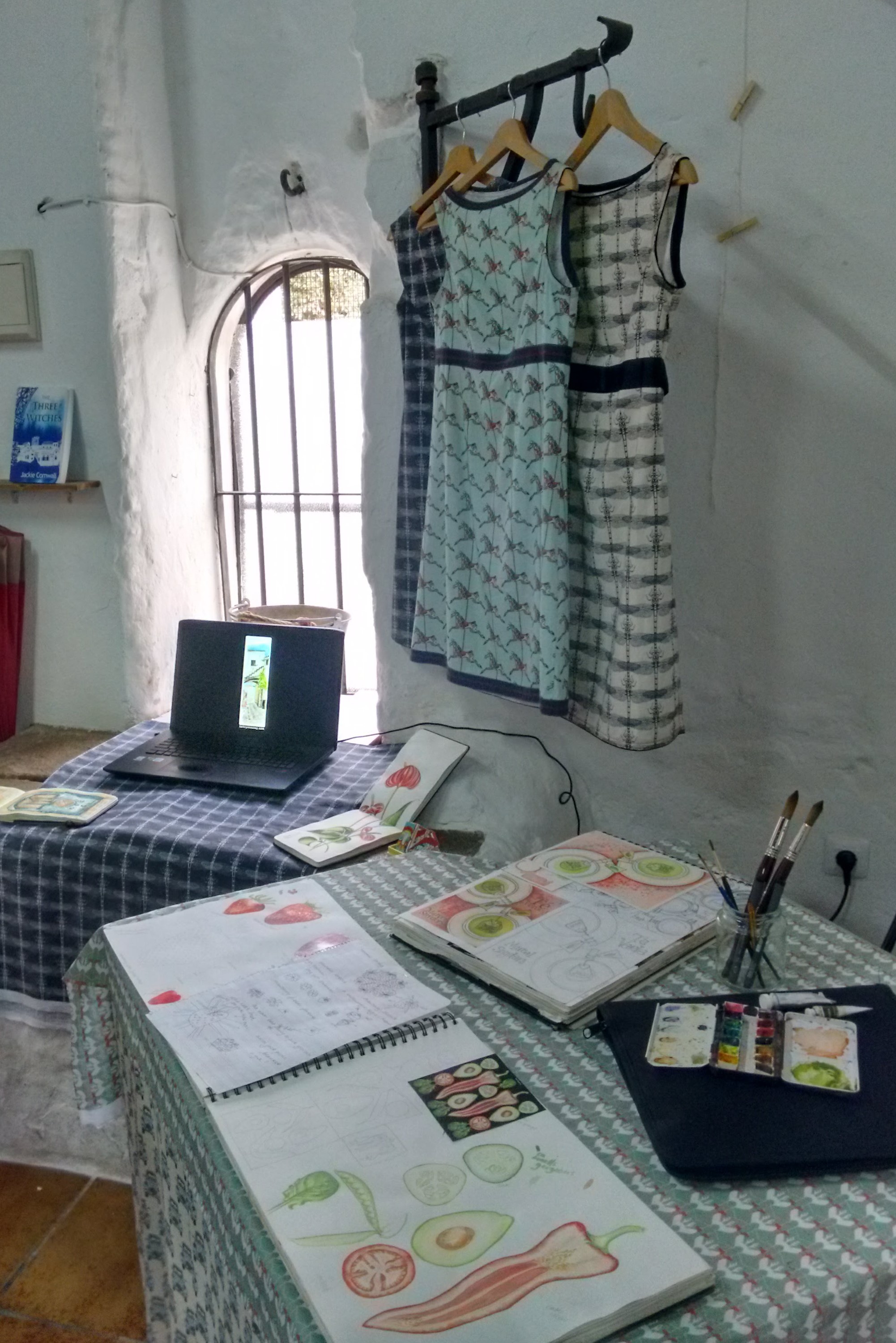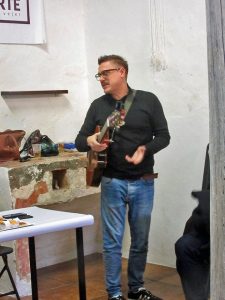 The presentation was highly entertaining, Marcel served green tea (té verde) and cakes as people arrived, two actresses from Marcel's theatre group read the first act of the play, the flamenco musician Abraham Sevilla Serrano improvised a song dedictated to Marcel and the play (right)…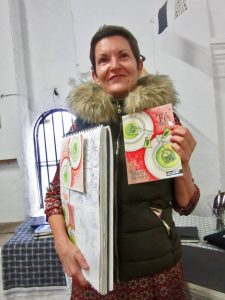 …then Marcel broke out the cava and presented me with my copy of the book
The Spanish version of the play Té Verde is now available to buy on the publisher's website.
It's a highly entertaining read…Good luck Marcel!