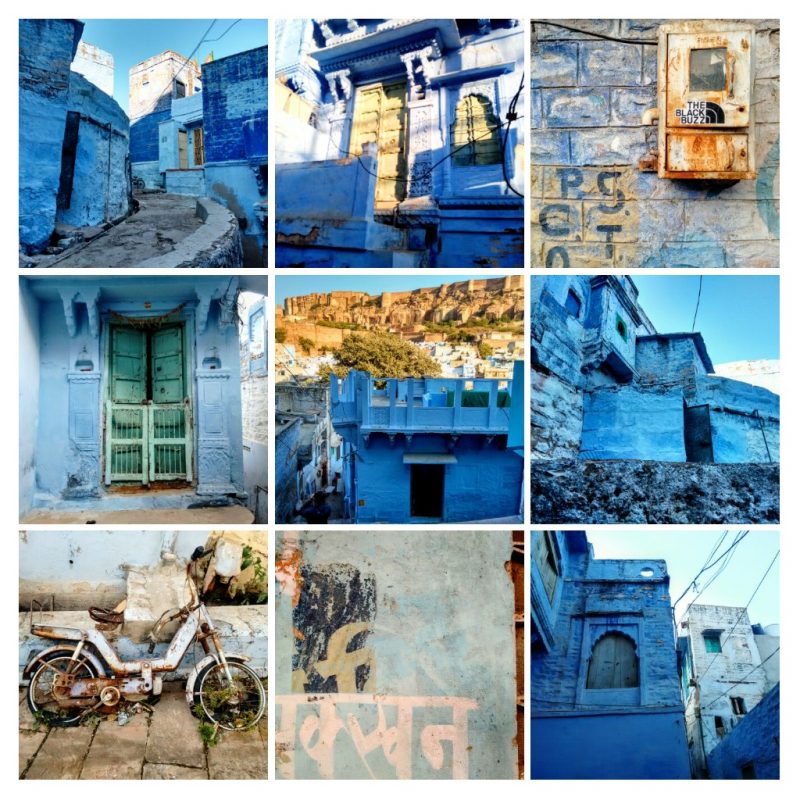 Jodhpur is huge compared to Jaisalmer but it feels much more relaxed; probably because most of its people seem pretty disinterested in tourists. It's a relief after the near constant solicitations to 'let me help you spend your money'. The kids are pretty keen to ask your name and tell you that their hobby is collecting foreign coins…hmmm.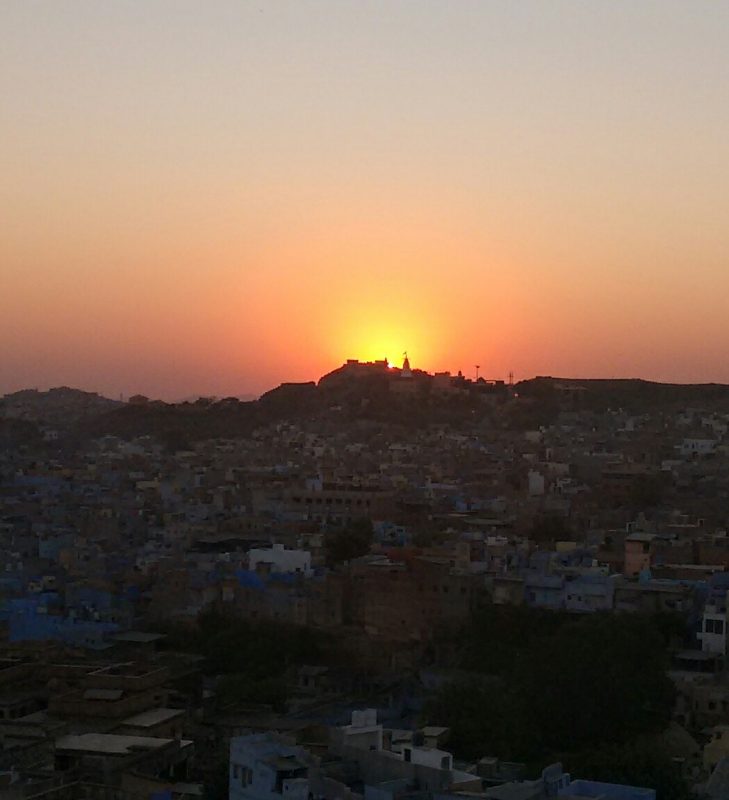 I went on a guided walk from the Moustache hostel (friendly staff, nice room, great common areas, lovely rooftop restaurant) to the blue part of the city yesterday afternoon, it was deliciously decrepit.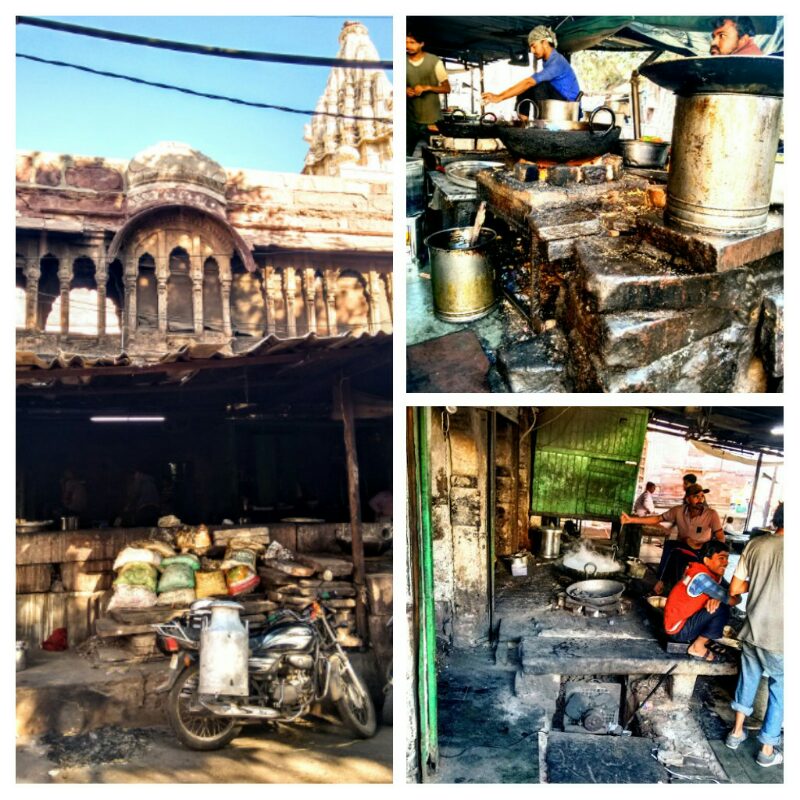 We watched the sun set then headed back through the old market, some parts of which (the old communal kitchen above) outdate the 600 year old fort.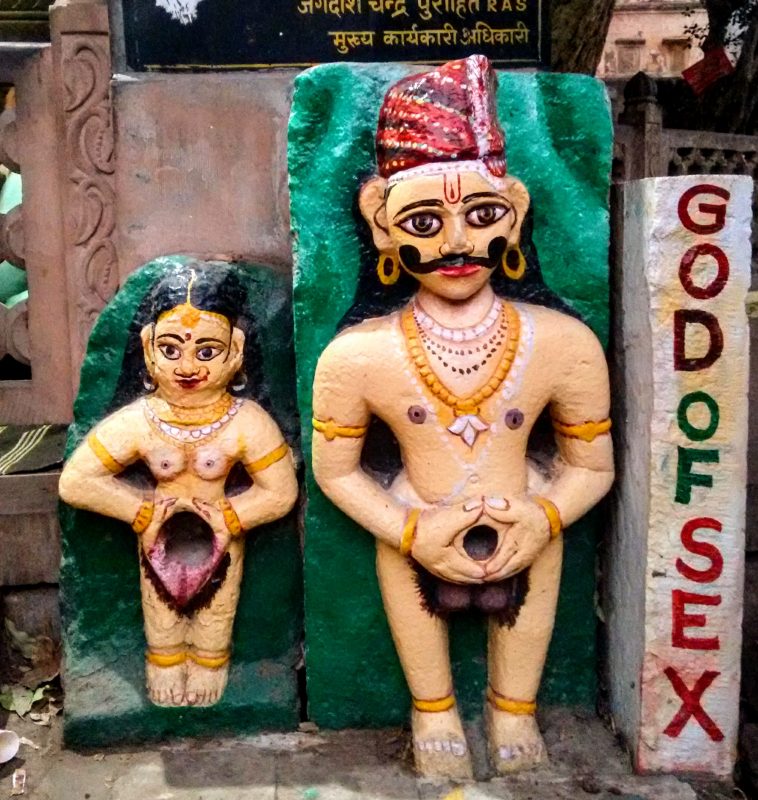 Apparently these gods of sex can be invoked to improve fertility by placing appropriate fruit offerings in their orifices (an apple for the lady and a banana or cucumber for the man).
They're conveniently situated next to a fruit and veg stall…I bought bananas but I kept them to myself!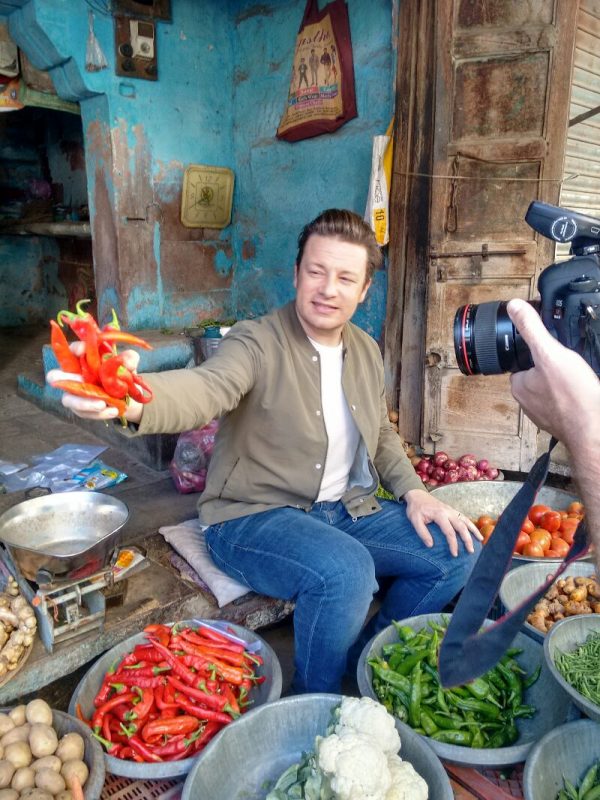 I came across this man posing as a stall holder in the market today!

Here's a street sketch I made over a couple of sessions. I attracted much interest from stall holders and passers by alike; especially children making it a little tricky to concentrate at times!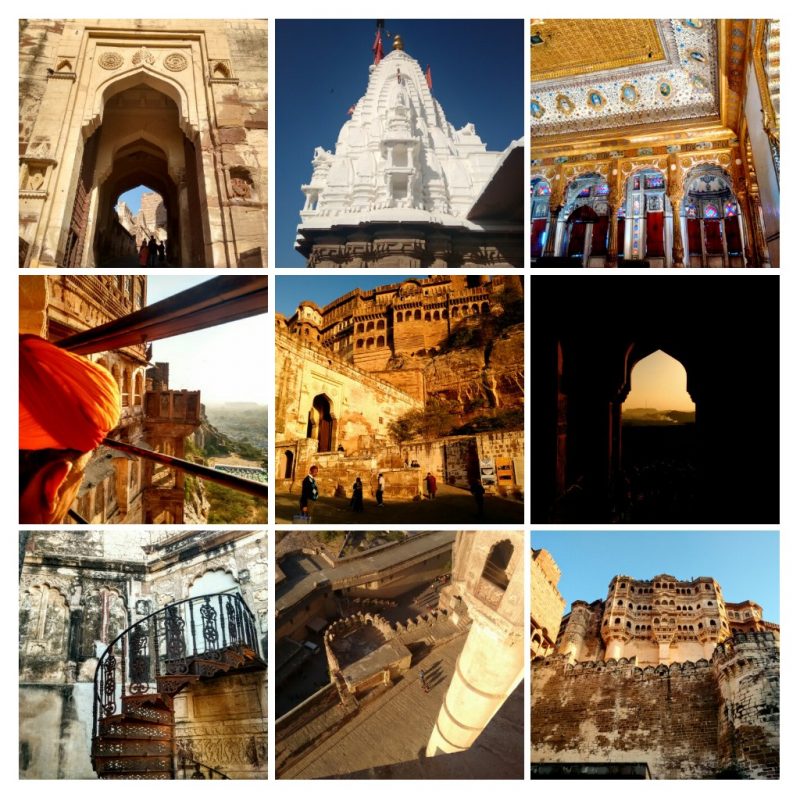 The steep hike up to the Mehrangarh Fort, which looms over the city is rewarded with stunning views. The huge and beautifully preserved monument boasts an excellent museum, a couple of temples and a garden. Well worth the entry fee (six quid).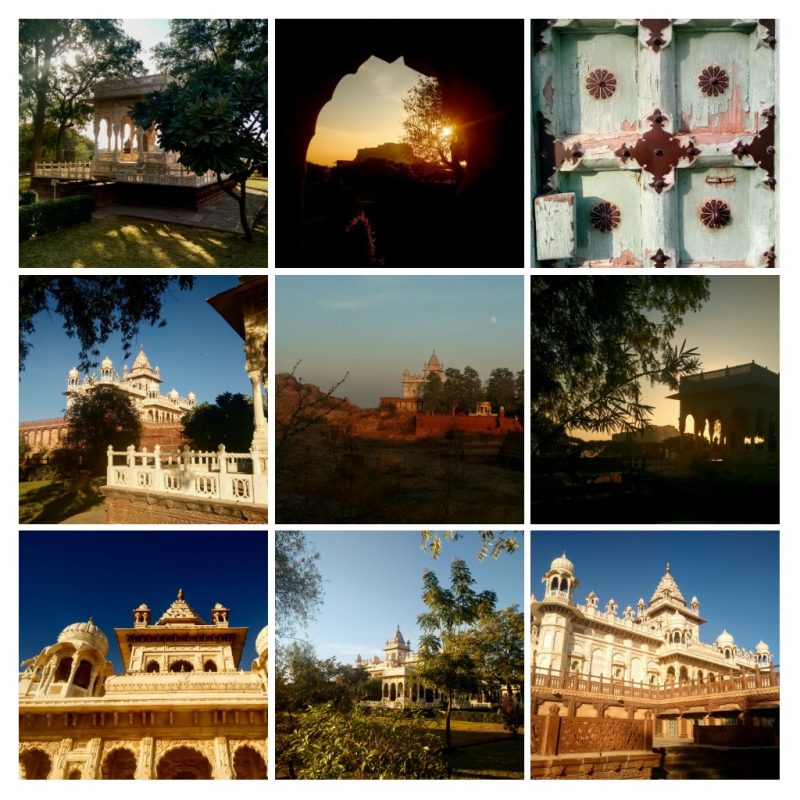 About half a kilometre's gentle walk from the fort is the serene and beautiful cenotaph, Jaswant Thada – a gorgeous spot to while away the late afternoon.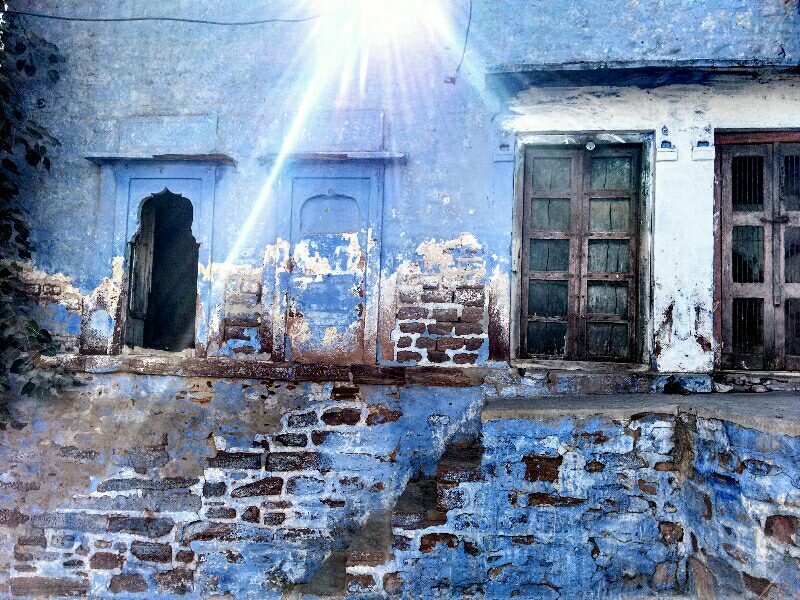 The oldest part of Jodhpur is famous for its blue facades. It was originally inhabited by Brahmins who considered blue a sacred colour. Nowadays the number of indigo buildings is slowly diminishing as people opt to show their wealth and modernity by cladding their houses in tiles or painting them in different hues.