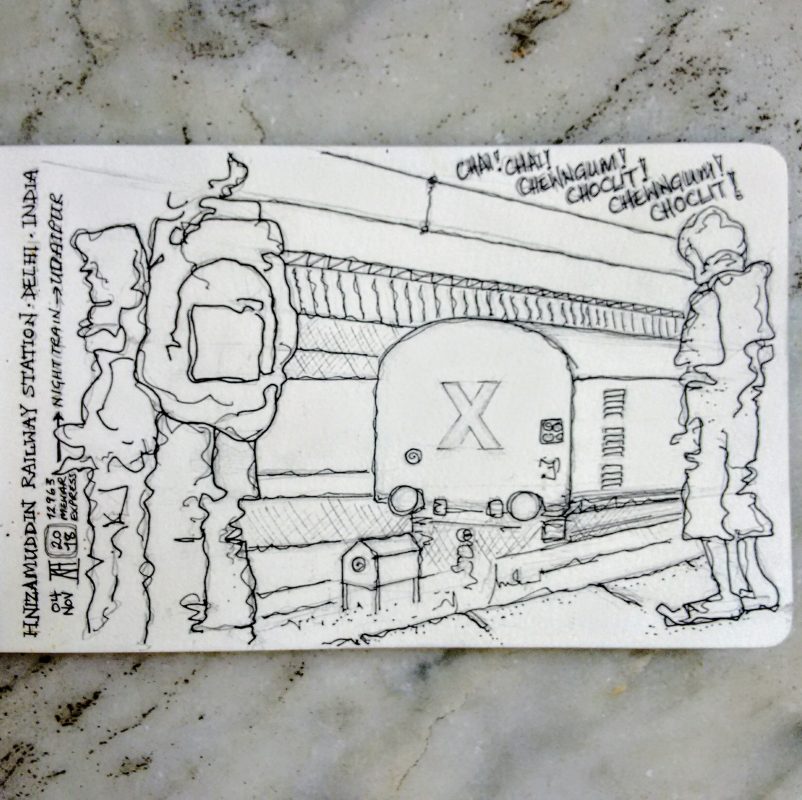 I got to the train station in New Delhi early with the intention to draw. It was a little overwhelming but a kind man insisted that I sit on his blanket with him and his son which made drawing more comfortable. My train to Udaipur left bang on time at 7pm and I had a good 12 hour journey in a bunked sleeping compartment.

This is the view across Lake Pichola from the roof of the Moustache Hostel in Udaipur. Rajasthanis have famously luxurious facial hair, hence the name of the hostel.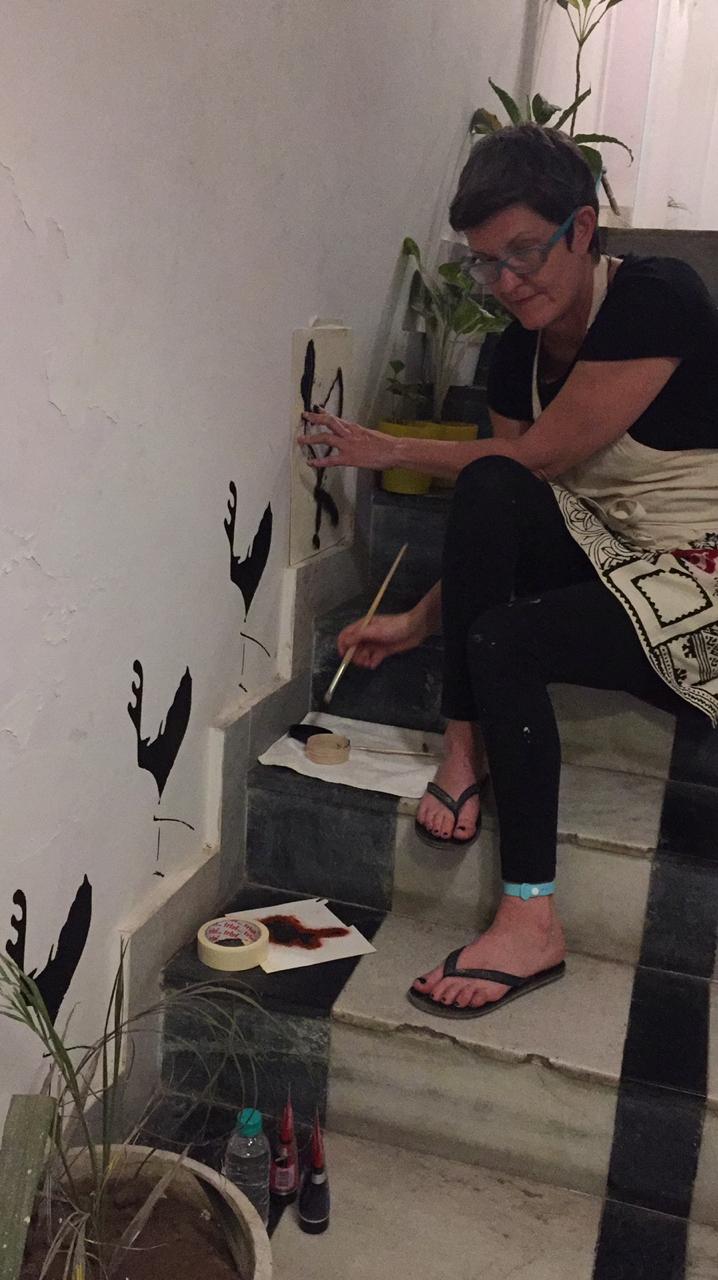 The hostel had lots of wallpaintings left by many guests so I offered them some cockerels…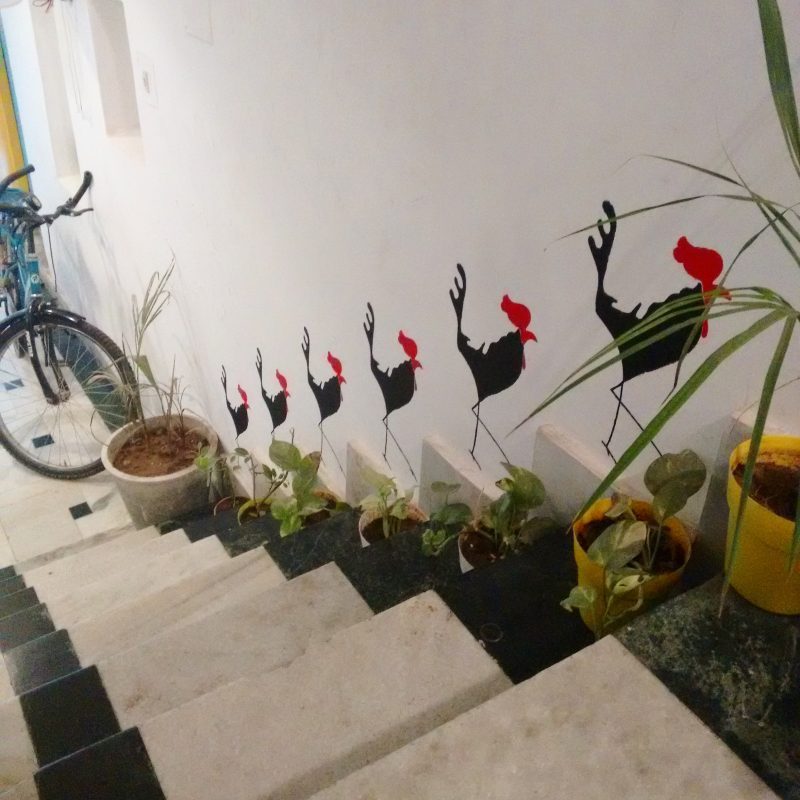 They then asked me to paint something in the space above the birds so I drew a design in my sketchbook inspired by a beautiful cow I'd seen on my first morning walk through the city.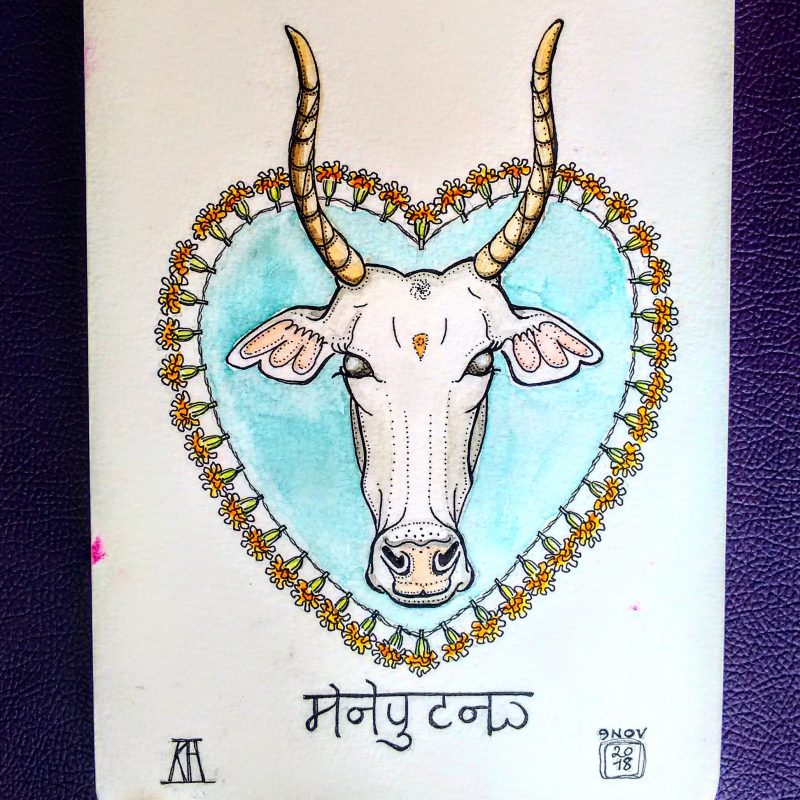 And then transferred it to the wall (below)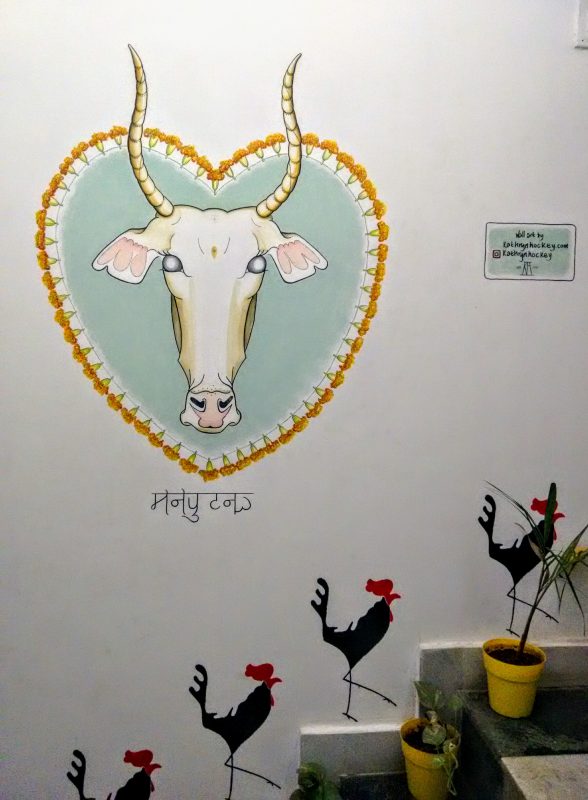 Painting in the reception area was a great way to meet people, and the cow and cockerels got a very warm welcome.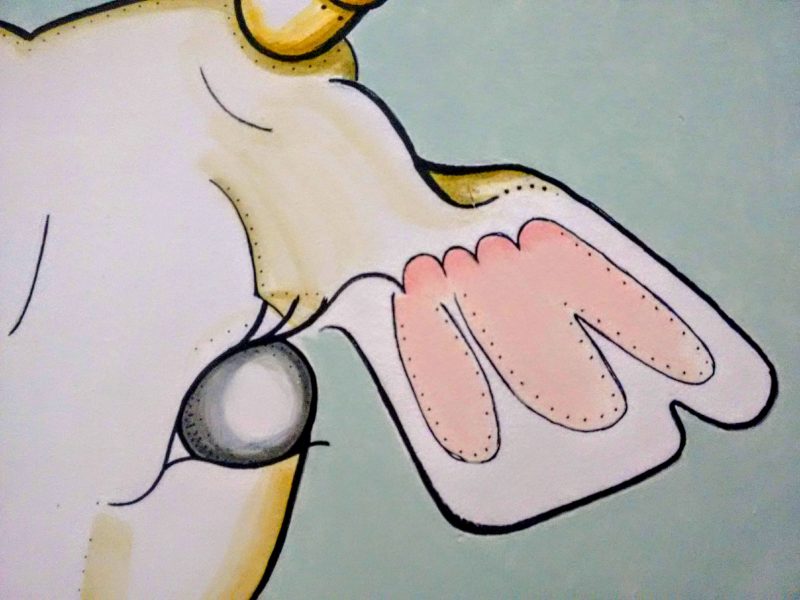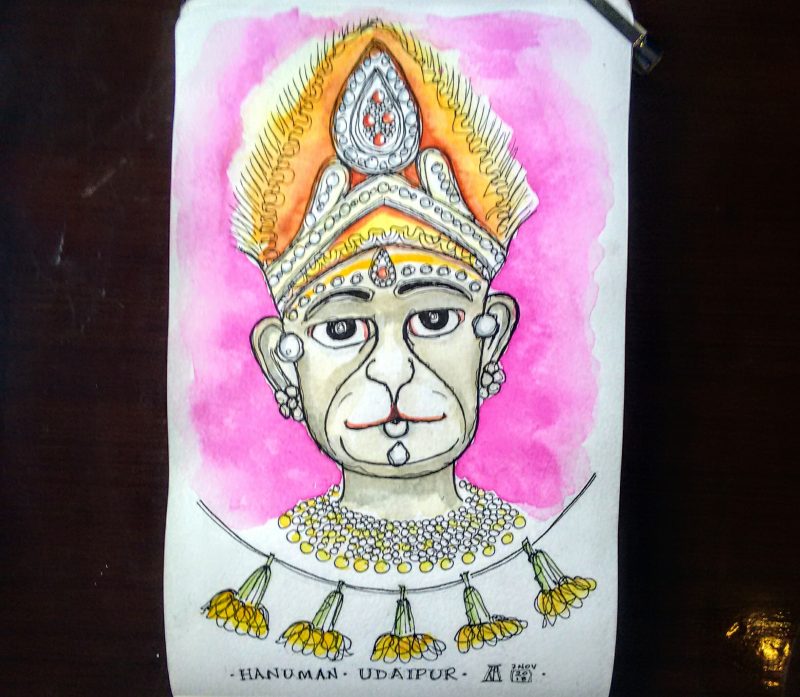 Here's a pen and watercolour sketch I made at a little Hanuman temple in the street. The lady selling flowers next door kindly lent me a stool to sit on while I drew.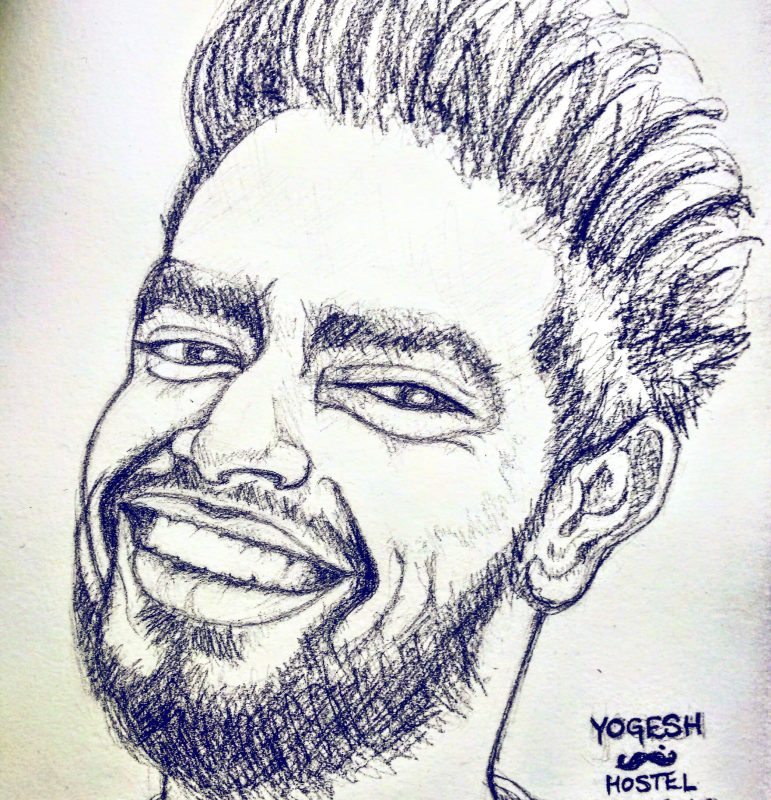 This is Yogesh, one of the Moustache Hostel team. He asked me to draw his portrait so I worked in pencil from a photo.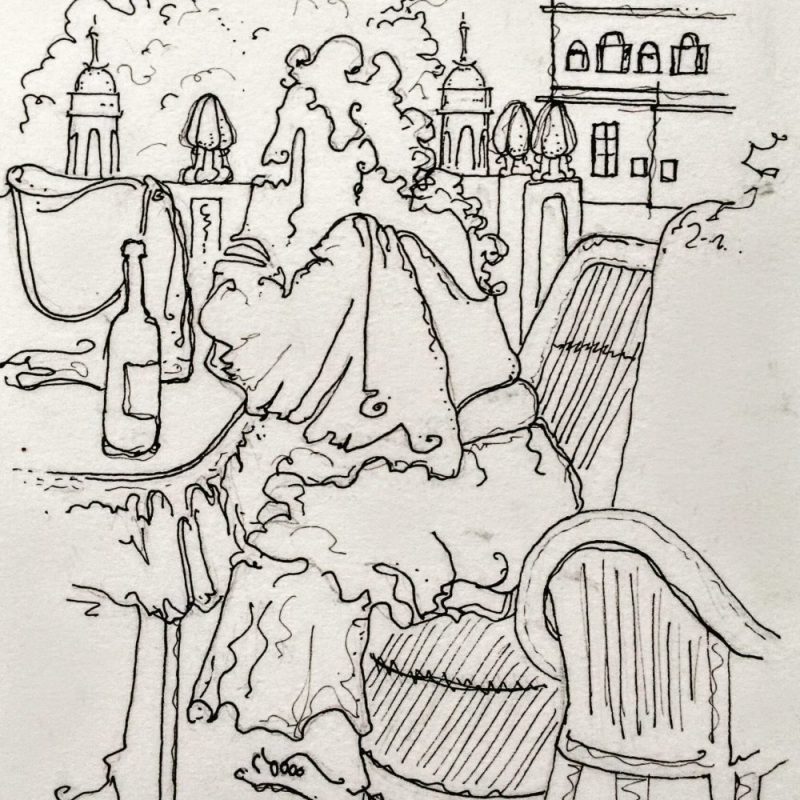 And here's a quick pen sketch I made of a lady wearing a sari while she sat in a lakeside café. I'm sure she twigged that I was drawing her, she didn't seem to mind but she did leave before I had a chance to add colour.
All in all a very enjoyable and creative first week here in India. I'm leaving the Moustache Hostel today to go and spend a few days with an Indian family here in Udaipur.