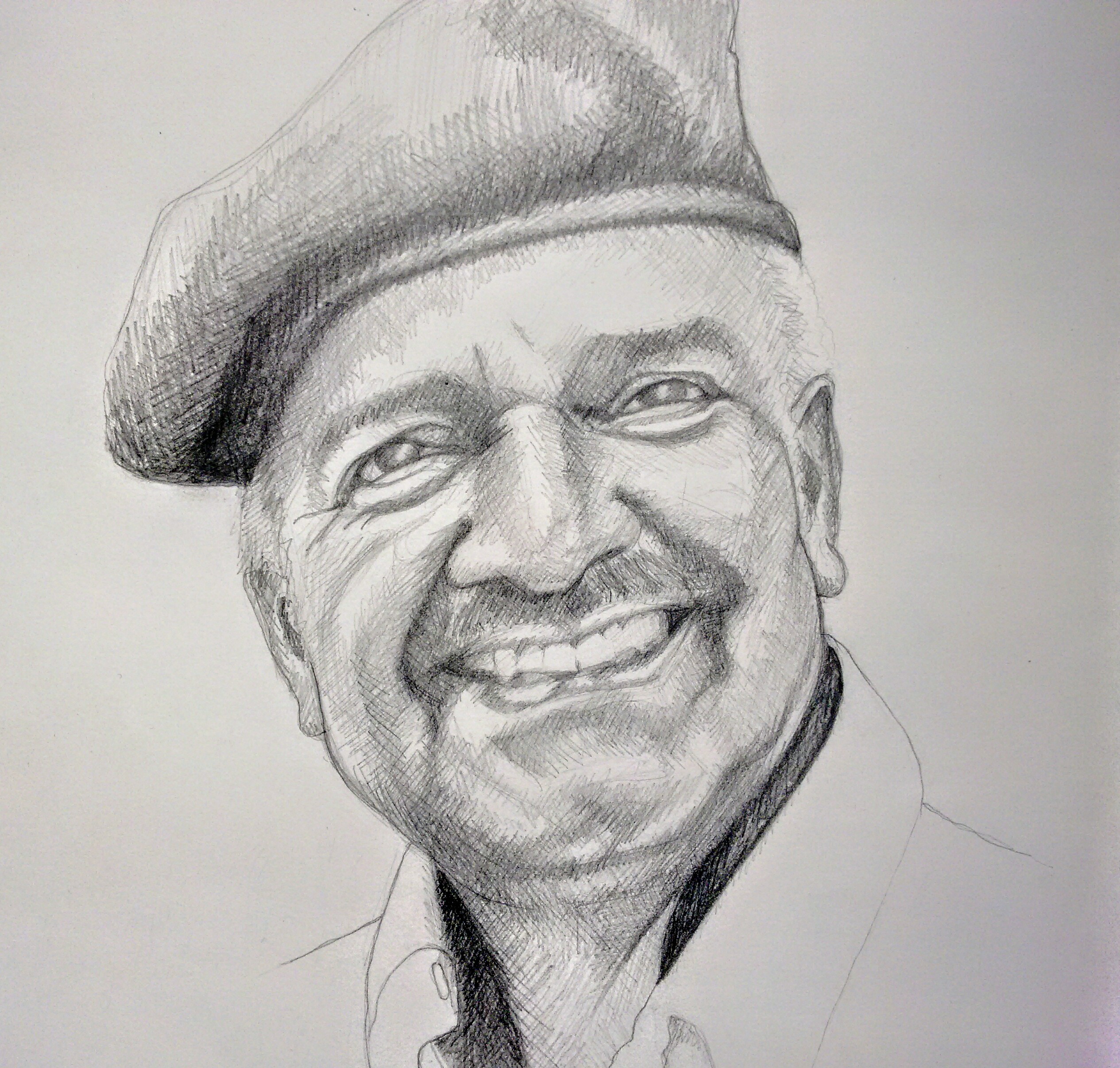 I just spent a few days staying with Rama and her family in Udaipur.
Rama runs a project through which she aims to bring happiness to some of the overlooked members of her community such as the "untouchable" children who collect and recycle rubbish, and the women who have suffered domestic abuse.
Here's the link to Rama's Udaipur Happiness Project
The children are delightful; funny, friendly, cheeky and clever. They were really into hopscotch and the hokey-cokey when I met them.
Rama and her family gave me such a warm welcome despite their deep, deep sadness at the recent loss of their beloved father, by all accounts a peaceful, dignified, happy and generous man.
I drew this portrait of 'Papi' from a photo as a gift for them.