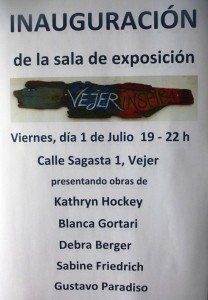 They say good things come in small packages and the tiny exhibition space 'Vejer Inspira' is certainly a case in point…
The gallery first opened to the public on Friday 1st July and has the following opening times:
Tuesday to Sunday 11am -1pm and 7pm – 9pm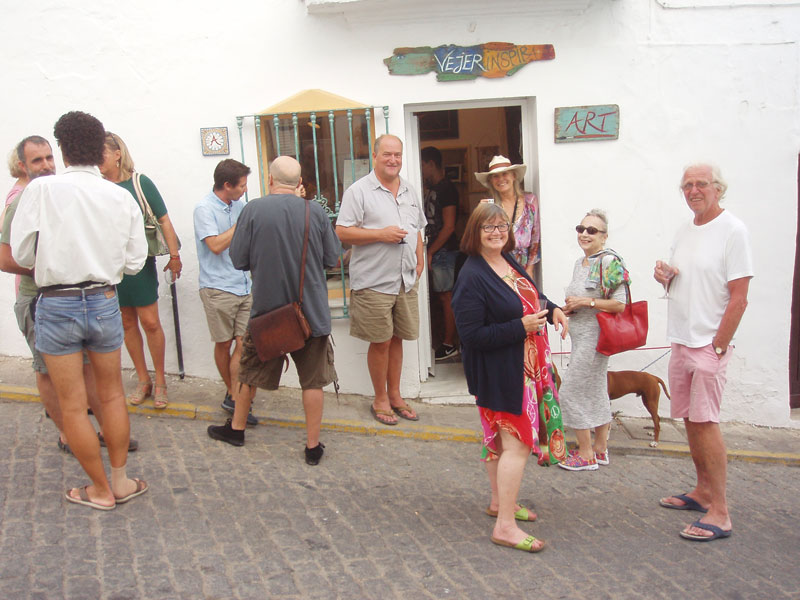 Vejer Inspira on opening night (above)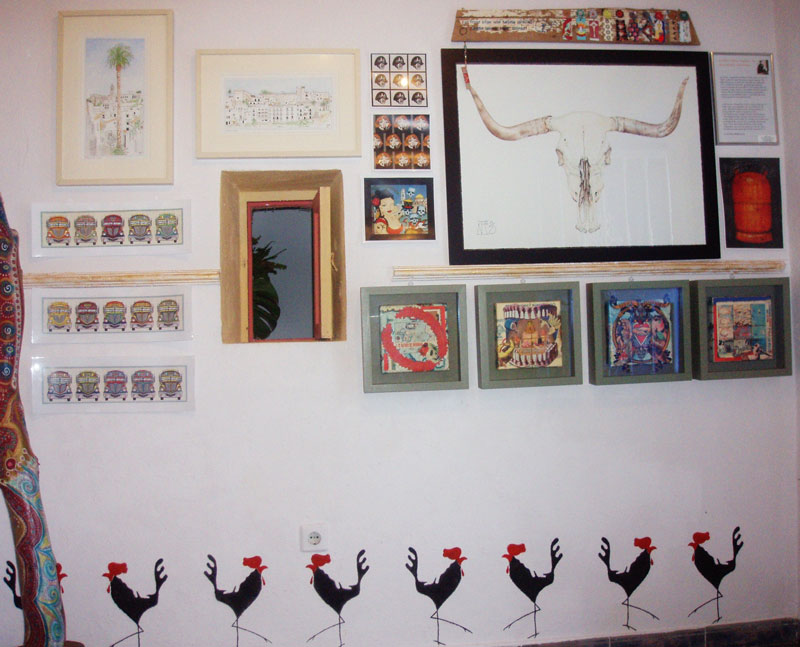 My wall (above)…decked out with my signature stenciled cockerels, some collages, a limited edition print of my cow skull drawing, original pen and watercolour drawings of Vejer and various prints of illustrations including the Chicken Buses, Gas Bottle, Discord Nancy and the CD cover for the album Jauja by Mr Groovy and the Blue Heads.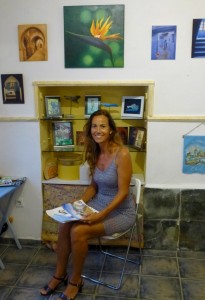 Vejer Inspira was conceived and set up by Sabine Friedrich (left), an accomplished painter from Germany, who generously invited me and three other Vejer based artists to share the walls and shelves with her.
The other artists who are exhibiting in the Vejer Inspira space are: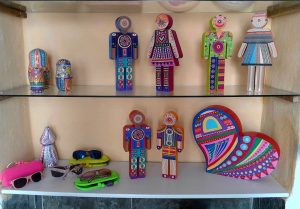 Blanca Gortari – who paints gorgeously colourful swirls and dots on pretty much anything that stays still long enough (right)….I am the proud owner of a Renata keyring and have a pair of reading glasses on my wish list…
Gustavo Paradiso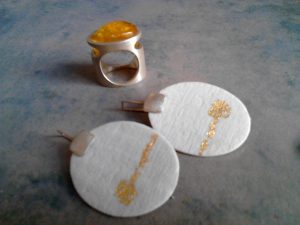 – originally from Argentina, who designs fabulous contemporary jewelry (left)
and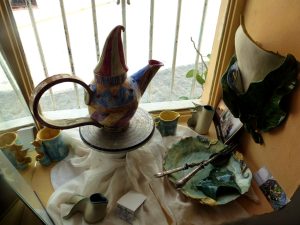 Debra Berger – whose fairy tale ceramic concoctions are displayed on a small scale here but feature as grand installations in various locations including her delightfully restored Vejer town house.