Pushkar has been wonderful; a strange and delightful mix of the spiritual and the decadent with a bit of filth and hassle thrown in for good measure.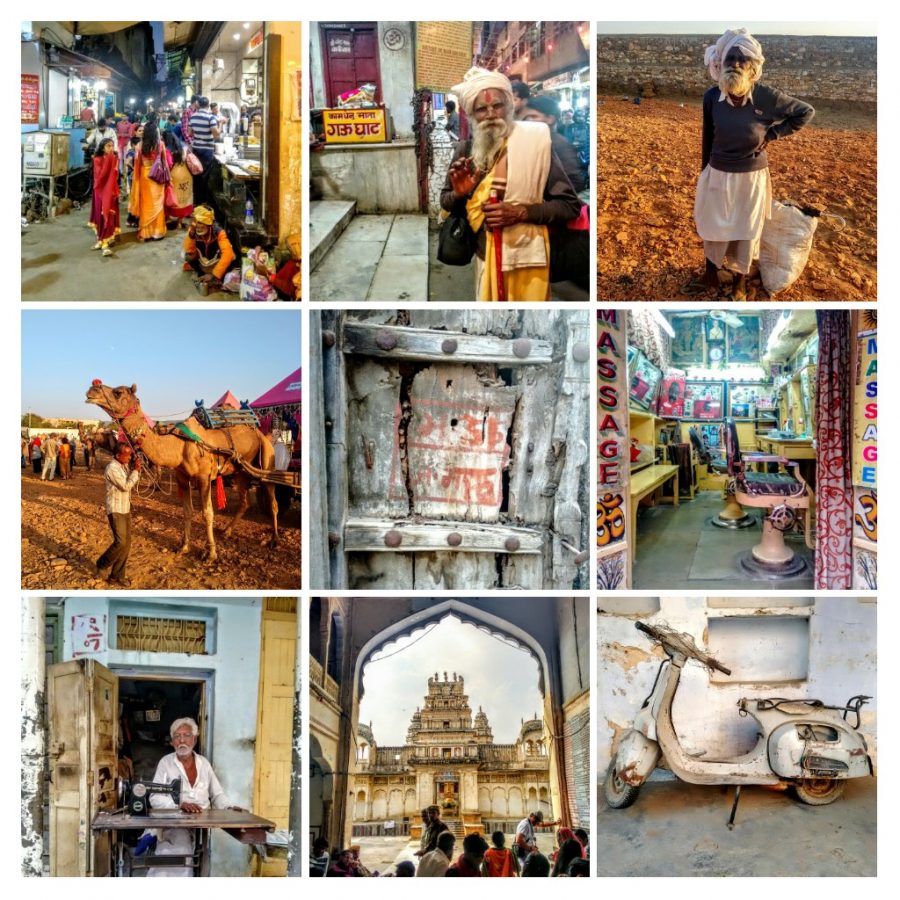 Don't touch the flowers that are offered down by the ghats (sacred lakeside bathing areas)- you'll get dragged into a lakeside blessing ceremony and charged well for the honour.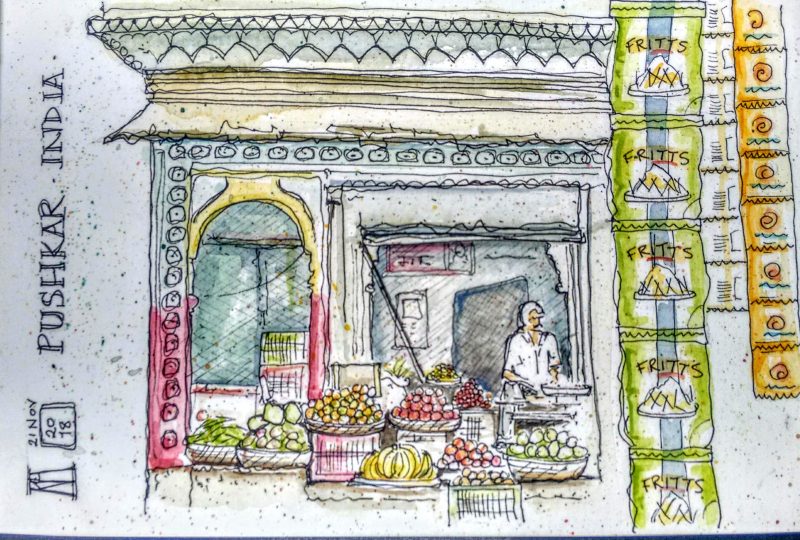 I sat in the doorway with some kind young musicians while I sketched this little market stall. They insisted that I showed the greengrocer the painting afterwards. He loved it.

Unknowingly I arrived in Pushkar during the most sacred week of the Hindu calendar, which coincided with the famous camel fair.
The streets were full of pilgrims from all over India and beyond. I met an Argentinian Hindu who was staying at the same hotel and he explained a bit about the bathing rituals and took me to a couple of temples.
Photography is strictly prohibited at the lakeside so I thought I'd sketch the scene instead.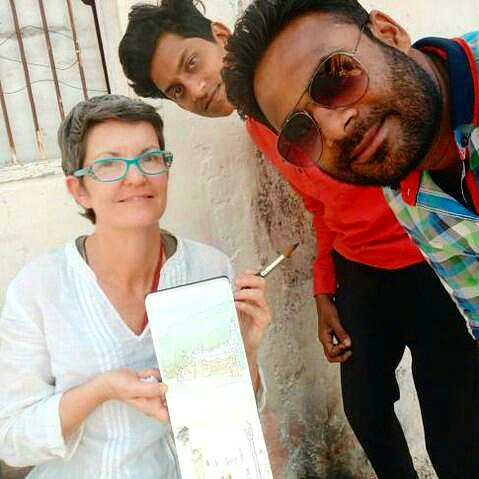 The photography ban didn't stop me being asked to pose for a couple of pictures!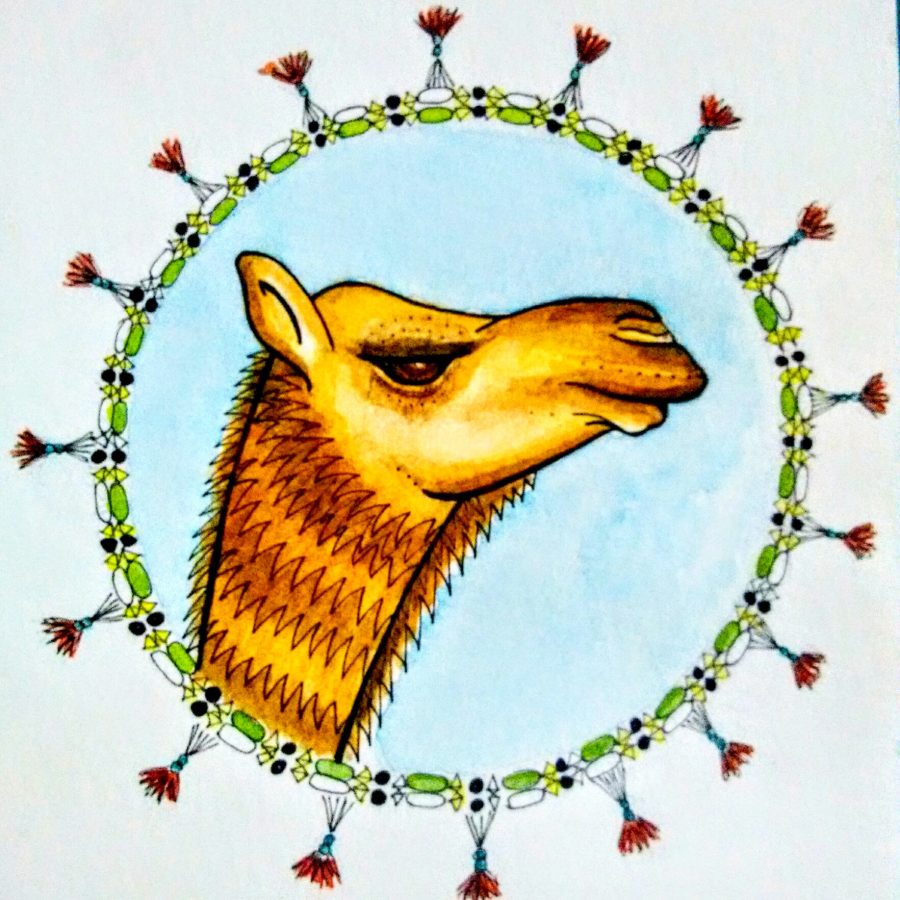 In Udaipur I met a lovely young camel expert from New Zealand who spoke so passionately about the camel fair that I decided to visit. When I arrived in Pushkar I met up with her again and spent a very interesting hour or so meeting the camels. They're surprisingly sweet and dignified.
Inspired, I drew the camel above, the circle is a design based on the ornaments the camels are dressed with.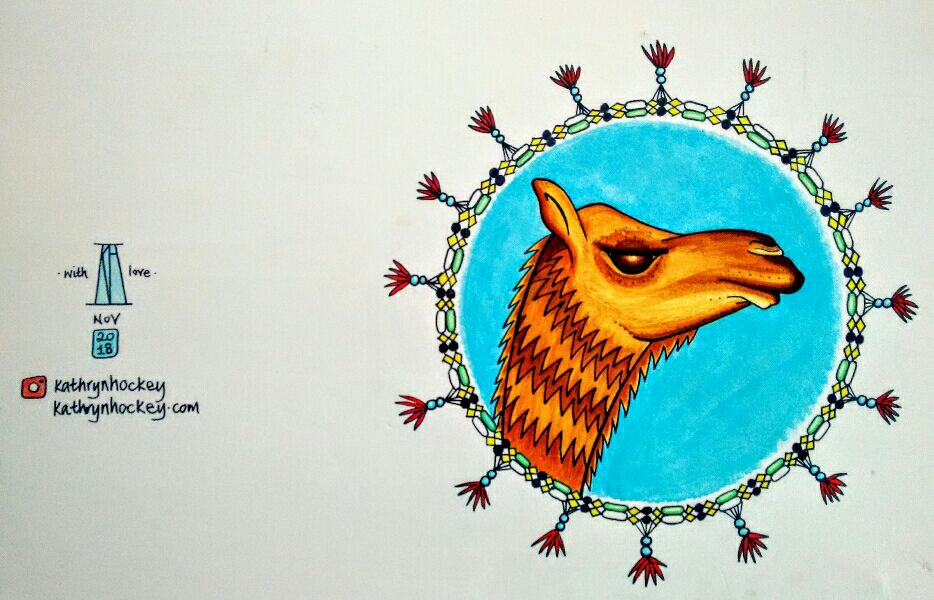 I then painted this version on the hotel wall before I left.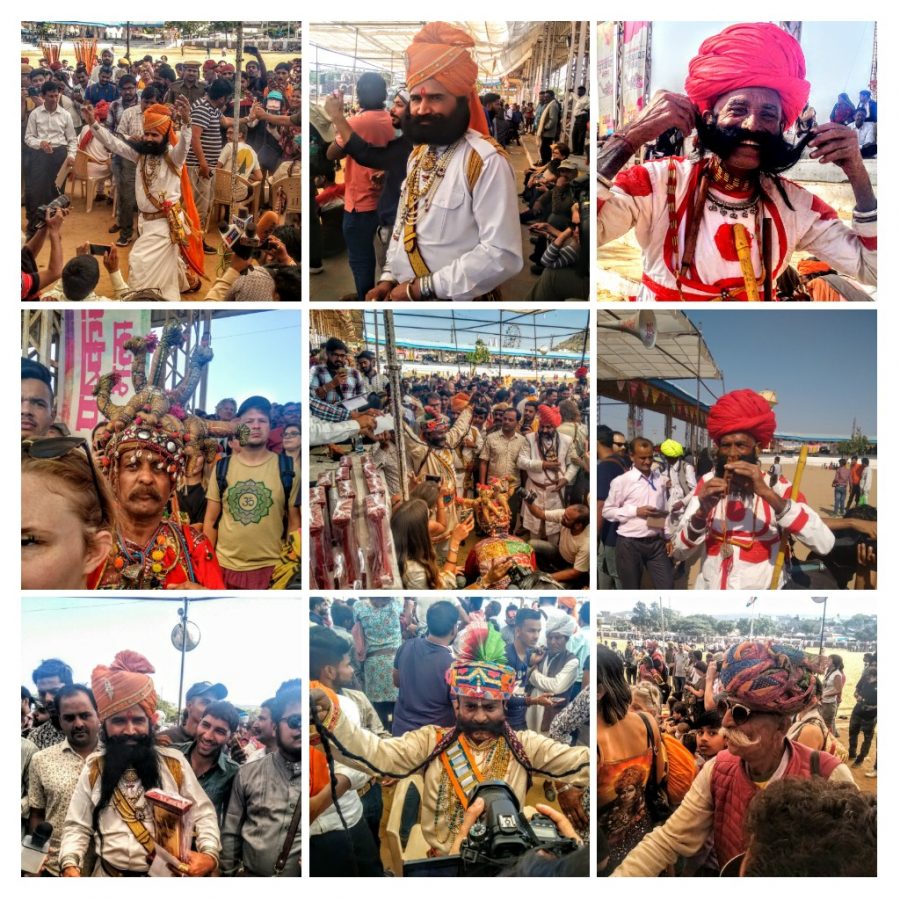 The annual moustache competition was a hilarious highlight of the camel fair – Rajasthanis are certainly blessed in the hair department!