I was delighted to show my pen and wash portraits of beautiful Maldon High Street in the Maeldune Centre, at the top of Market Hill, Maldon, from 17th August to 2nd September 2023.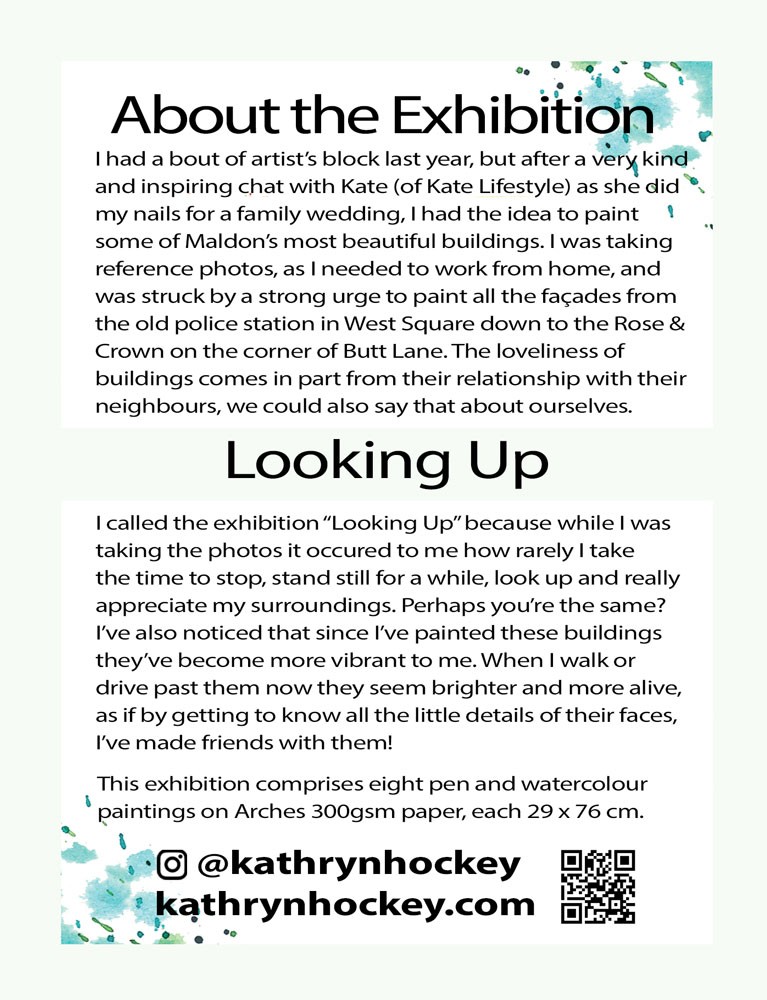 Here I am on the launch night, sitting in front of the half size fine art prints I had made of the original paintings. Click here to find out more about the prints and buy them.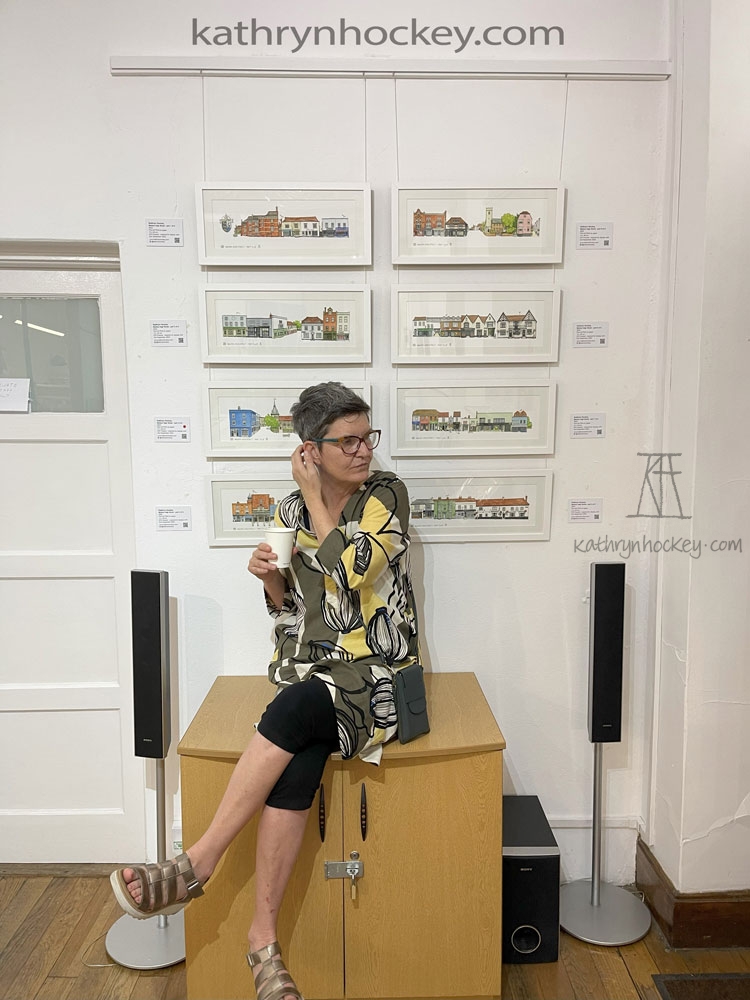 The exhibition had a tremendously generous reception from Maeldune Centre visitors and volunteers alike. By far the star of the show was the black and white print I had made for the table tops in the centre of the gallery. People had great fun colouring it in and writing on it; the comments and shared memories of Maldon High Street were really touching.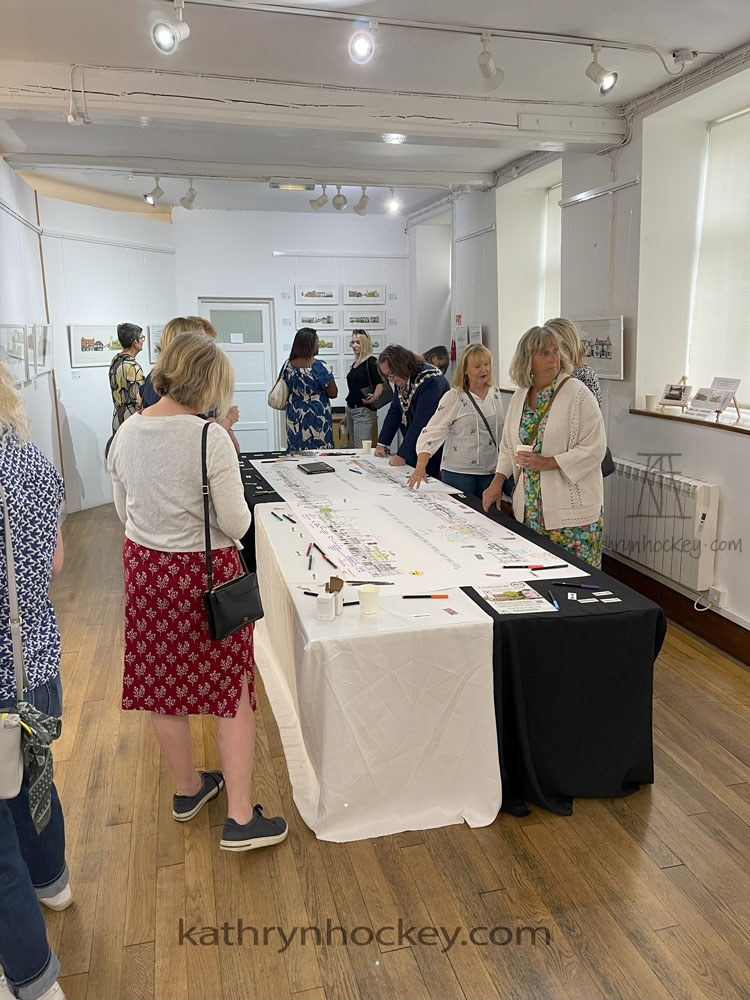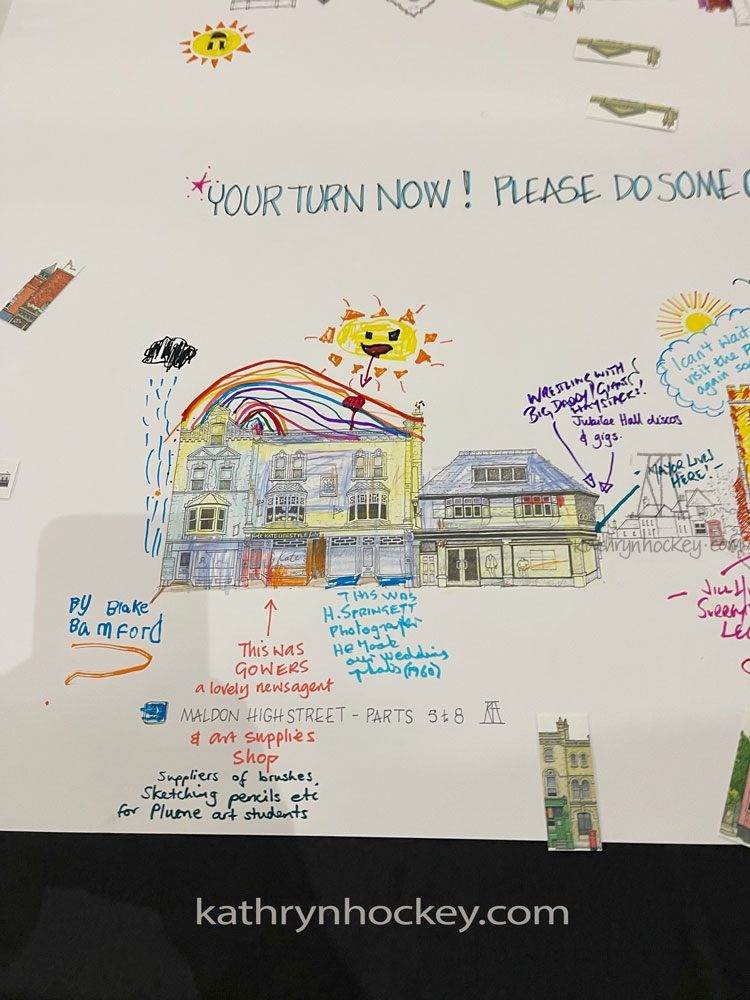 Maldon's mayor, Andrew Lay, and young Blake hone their colouring skills at the launch party.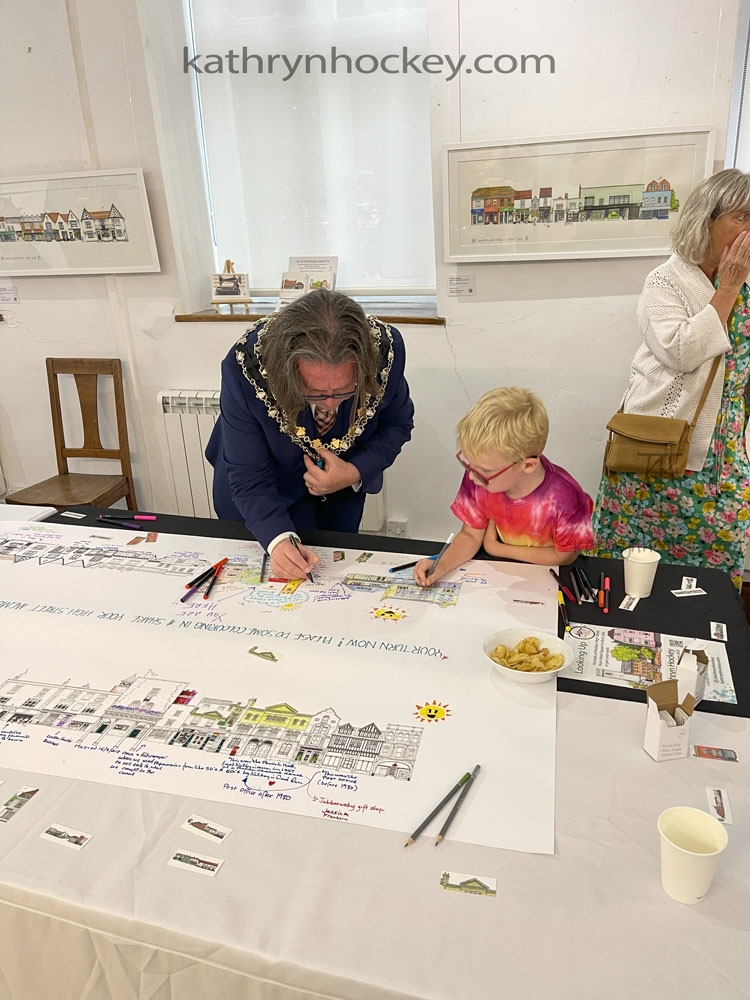 Maldon historian Stephen Nunn visited a couple of times and I was able to add some fascinating facts about the High Street to the interactive artwork as he dictated. Here he is with my dad, Ron, who was also very enthusiastic and generous with his High Street memories.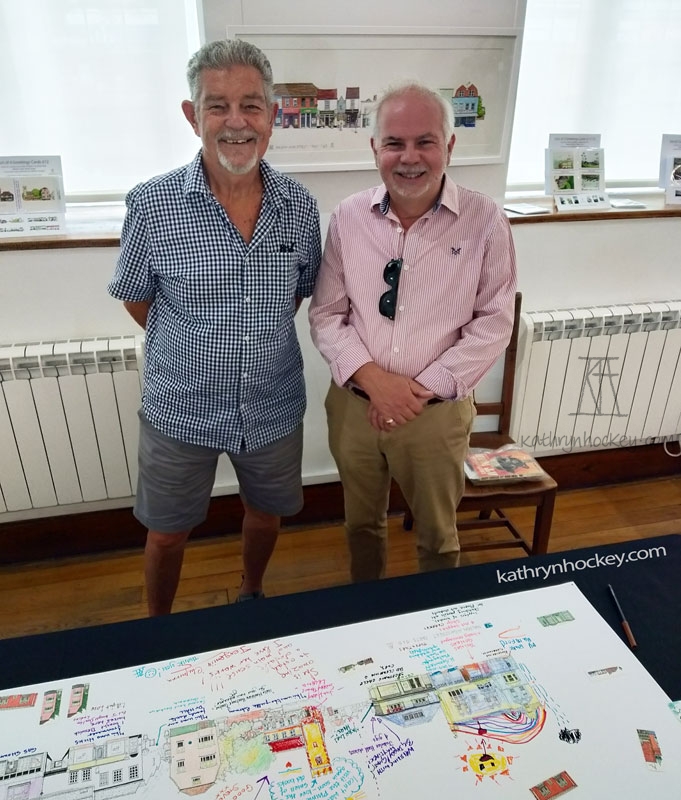 Click this link to see a video of the interactive artwork and learn some fun and fascinating facts!
The Maldon Society is in the process of adding photos of the interactive piece and digital versions of the original paintings to their archive. I am truly an honour.
Here's what Stephen said about the exhibition along with some other reviews: