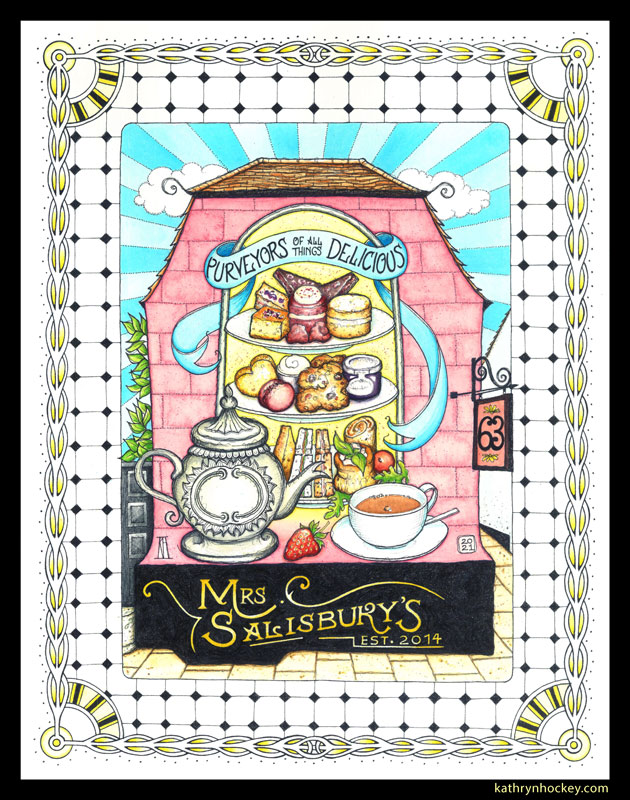 Inspired by the deliciously beautiful photos on the Instagram feed of Mrs Salisbury's Tea Room and Restaurant I decided to make an illustration. I do love to paint food…
…I also love to eat cake but alas I've still not had the chance to sample Mrs Salisbury's delights – if they're half as tasty as the look they'll be well worth the wait. I can't remember the last time I had a vol-au-vent.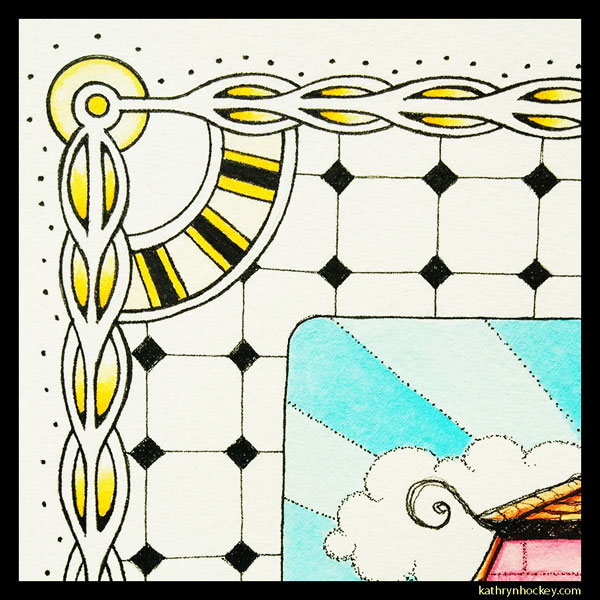 The home of Mrs Salisbury's is a delightfully pink house on the corner of Bright's Path and Maldon High Street and the stairs up from their front door are tiled in this lovely black and white pattern, so I wanted to incorporate that into the border design.