Grapnells Farm, Wallasea Island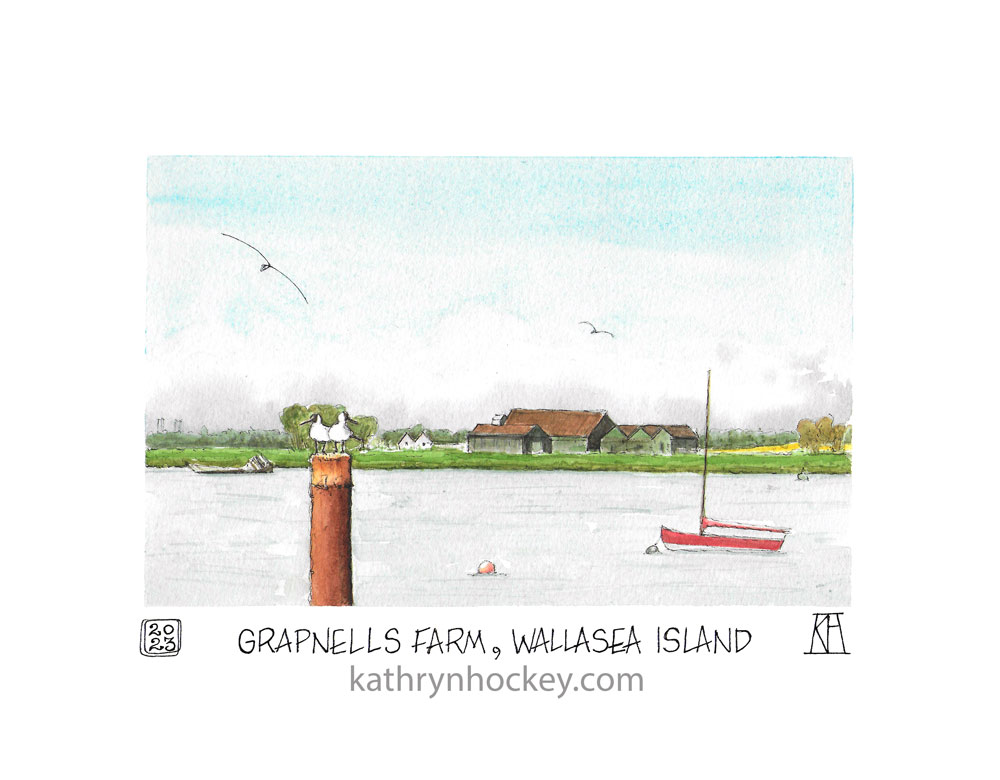 Just as the spring weather became gentle enough for open air painting I ventured out onto Burnham Quay. Those two black headed gulls kindly adopted a stylish pose on the post for just long enough for me to sketch them. Got to love an Essex gull.
Sharings' Wisteria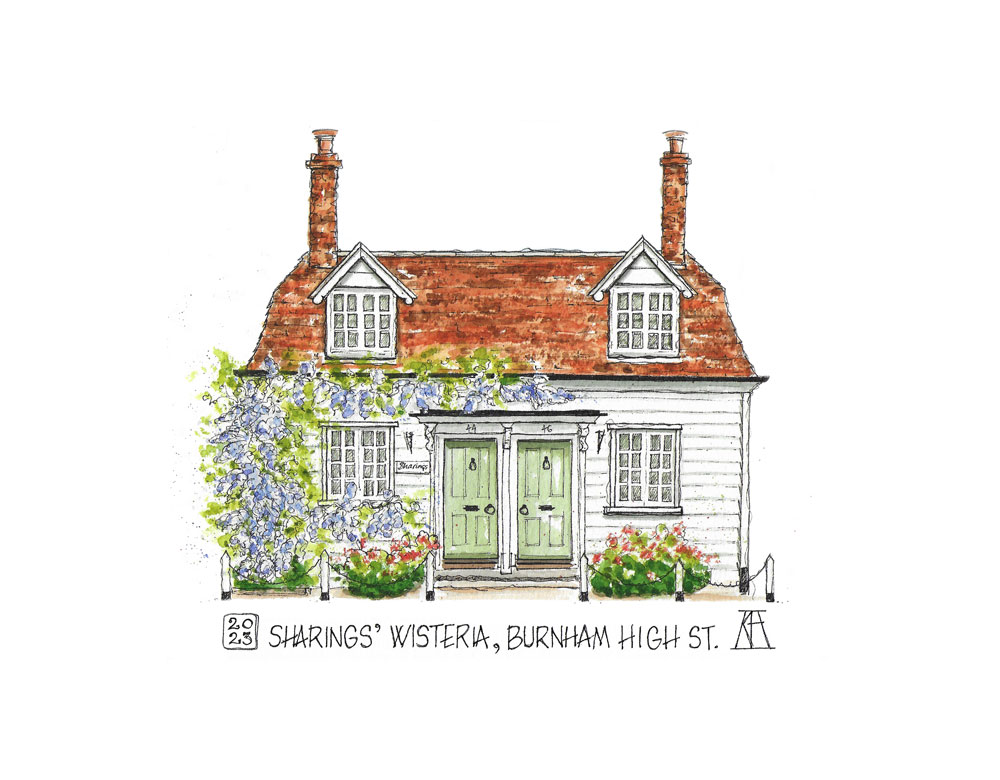 Struck by the glorious wisteria adorning Sharings cottage one spring morning, I quickly snapped a photo hoping to make a painting of the scene at a later date. I worked from that photo to make the pen outline and then went back to sit outside the cottage and paint the watercolour washes. Quite suddenly a cloud of bees appeared and started settling on the cars parked behind me. "Keep calm and carry on," I said to myself before scarpering sharpish a couple of minutes later as the swarm intensified. Such drama for a calm spring morning.
Burnham Art Trail 2023
Both these pen and wash pieces are on show in my Burnham Art Trail venue: Holicity Health, 140 Station Road from 24th June to 2nd July 2023. That's number 12 on the Art Trail Map.
They are framed and priced at £100, please contact me for more details.